Witnessing Love Being Celebrated
"You no longer are two. You now become one."
22 years of life, and I was deprived of seeing love being celebrated. The only times I would witness this act was through a screen.
When it came to me sitting amongst a circle close to the bride and groom that included myself, the invitation was never mailed out. I always spoke about the fact that I have never been to a weeding.
This was the case until I tagged along to my friend's photography gig. I had jokingly asked for him to bring me as a plus one not thinking he would gladly bring me along.
In my mind, I was just like, "wow". It wasn't my ideal way to experience going to my first wedding.
I felt underdressed. I didn't have a haircut. I didn't even have a present. Granted, I didn't know the bride or groom. To them, I was apart of the photography team.
It was an honor to see what love can do though.
The bridesmaids individually walked out and were met by the grooms. Following that was the ring bearer. The kid had to be about five or six years old. Everyone looked beautiful and dapper.
Then, a white carpet was rolled out. I could only assume the bride was about to make her entrance.
The flower girl was about the same age as the ring bearer. I couldn't help but be jealous that these kids get to be apart of a wedding at such a young age.
This thought didn't last for long as "Here Comes the Bride" began to play. I couldn't help but just smile, knowing that the convented act of love was being celebrated.
I heard the pastor say, "human love is fragile, and it also isn't perfect."
My immediate thought was love and marriage is something that shouldn't be played with or broken. It's a deal with one another that should and needs to be kept.
I can only imagine leading up to asking someone to marry you requires a lot of reflection. It's a commitment that one hopes last a lifetime. If I asked someone to be my wife, I wouldn't see my life anyone without them in it.
Being raised by a single mother throughout middle and high school had me wanting to be a great man and husband to whoever I'm with when that point came. I seen my mother do everything by herself as best as she could. Sometimes, though, a male presence felt much needed at home.
Two incomes would have made things much easier. Two people could have made it easier to talk to one of them. Being in a single parent household certainly made me who I am today, but I wish my mother and father had came together as one.
Me not seeing this shaped my mindset to not just be a good man, or boyfriend but also a good future husband and father.
I want to thank Devin and Shelia for allowing me to experience this joyous occasion. It's sad that it wasn't the formal way to go to one, but I'll take it how I can get it.
Until the day I have a wedding of my own.
Leave a Comment
About the Contributor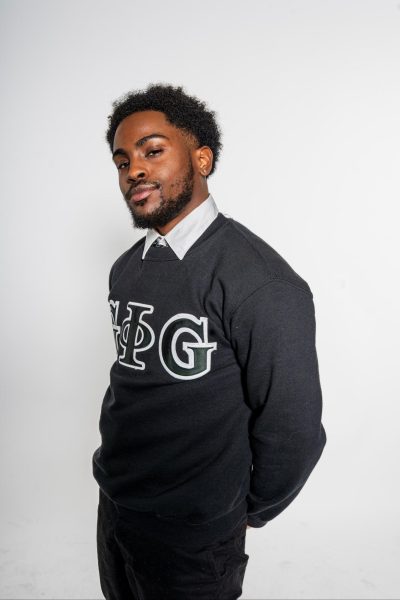 Nate Singleton, Impact Staff
Nate Singleton is a Senior pursuing a degree in Media Studies: Journalism at Mercy University. He serves as the President of the Big Apple City Chapter...