Parties Disagree, Government Shuts Down
Democrats and Republicans couldn't agree on a spending plan for the fiscal year that started on Oct.1  as they argued over Obamacare, leaving federal funds short.
Why did the government shut down exactly? Well, Congress has one main duty in the Constitution, and that is to pass spending bills that fund the government.
The Senate refused the latest House proposal two weeks ago, warning the House to approve another spending plan that would remove the Obamacare individual mandate. The Senate rejected that, too, setting the stage for a governmental shutdown.
Most functions of government, from funding agencies to paying out small business loans and processing passport requests, has come to a standstill. But some services, like Social Security and active military pay, will continue to be funded. With the government shut down,  many department agencies and national land marks to be closed or partially closed, whatever that means.
In New York, national parks are closed for the time being, such as Governor's Island, the Statue of Liberty and small parks like Floyd Bennett Field. Mark Balakitsis, who resides in the East Side borough of Manhattan, runs and works out four days out of the week after work in Governors Island, '' That place is my sanctuary it keeps me sane'' he said.
Due to the governmental shut down Mark will have to find another route.
''I work until 5:30 every day and usually hop right on the ferry and meet my finance and we work out for about 2 hours each day. Now I actually have to get a gym membership. Do you know how expensive gym memberships are in the city?"
Balakitsis  thought about the governmental workers who are not getting a pay check. He commented, "It's going to be hard for most people, with the doubt of a paycheck, and people have rent payments, mortgage payments, and children to feed so there's a lot of uncertainty there. I am lucky enough to work for the city of New York and not the government.''
Workers, local runners, and citizens who might need a passport this month, the shutdown is not only disrupting their lives, but what about those small business who rely on governmental workers every morning, such as coffee shops, restaurants, and that after work hangout spot some workers attend to religiously. It raises concerns and could become a domino effect.
Those concerned if the governmental shutdown will affect them personally, well this much will happen,  mail will continue to come. The military will continue to work and fight. And Social Security checks will continue to be paid. But if someone needs a federal loan to buy a house, he or she will have to wait on that. If someone want a gun permit or a passport, that won't happen anytime soon. So for those New Yorkers that want to get away from the cold and don't have a passport,  don't think you're going to the Bahamas anytime this month.
This is the first governmental shut down since late 1995, and that one lasted 21 days in 1996. No one can predict when this one will end. As the parties continue to flex their muscles over Obama care, the only thing in sufficient supply is confusion.
Leave a Comment
About the Contributor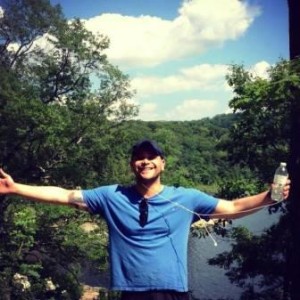 Bryan Reyes, Impact Staff
Bryan describes himself as six foot nothing, and a lover of movies and sports. He is looking forward to working behind the scenes in television one day....