Mercy Offers HIV Screening on Campus
Dec. 1 was World AIDS Day, the first ever global health day.
According to the World AIDS Day organization, "it is an opportunity for people worldwide to unite in the fight against HIV, show their support for people living with HIV and to commemorate people who have died."
Free HIV testing is pretty popular to commemorate and celebrate this day all around the country.
Mercy had their own free HIV testing last Dec. 5. The tests consisted of an oral swap, followed up by a few questions and a wait of about 20 mins to get results back. Several students took advantage of this opportunity and took time out of their day to take the test. The event was run by the masters in Nursing Education department, as part of a community teaching program requirement. Along side with the free testing, condoms (both male and female), and pamphlets containing more information on safe sex and how to cope and deal with sexually transmitted diseases were handed out. Resources are also available in the nurses office, not only during special events like this one.
Awareness and found raisers are the main goal of the organization. You can purchase a red ribbon, their universal symbol of awareness and support for those living with HIV, inspired by the breast cancer ribbon, to make a small donation.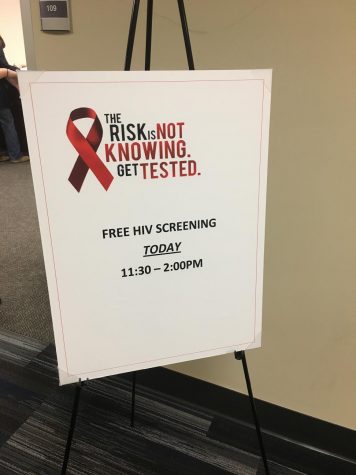 HIV stands for human immunodeficiency virus. If left untreated, it can develop into AIDS (acquired immunodeficiency syndrome). Both can be treated but not cured. Once someone has HIV, he or she has it for life. The disease attacks the body's immune system, making the person who has it more likely to get infections and infection related cancers. According to the Center for Disease Control and Prevention, it is estimated over 1.2 million people are currently living with HIV in the United States, around 40,000 people are diagnosed every year, and about 13 percent (or 1 in 8) do not know they are infected.
While efforts are made to find a cure and better life quality for those who live with HIV, it is till a significant cause of death, specially for young individuals living in a suburban area. In the United States, 6,721 people died from HIV in 2014.
Mortality rate has gone down, according to the World Health Organization, in 2015 there were the least HIV related deaths in almost 20 years. However, two million new people began taking antiretroviral therapy. Meaning life expectancy is improving but the virus is still being widely spread and it is still a major health concern around the world.
There is still no cure or vaccine for AIDS yet, so education and prevention are key to control such a big problem. Implementing a safe sex culture could not only save lives but also prevent HIV and all sex transmitted deceases from spreading even more.
Although abstinence is the only way to ensure a 100 prevention prevention rate, testing and practicing safe sex can widely reduce ones chances of contracting the virus.
The use of condoms and frequent testing are highly recommended, specially for those who have not been tested recently. It is also encouraged to get tested before any new sexual partners. Although sexual transmission of the virus is the most common, it can be contracted through pregnancy, breastfeeding, blood transfusion (if an infected patient donates blood) and sharing needles (drug use).
Leave a Comment
About the Contributor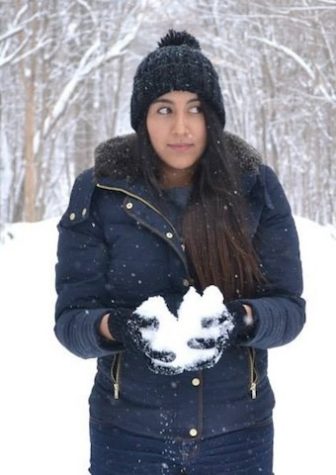 Alejandra Naranjo, Staff Writer
Alejandra is a Music Technology major at Mercy College who is born and raised in Colombia.

She writes a column titled Let's Talk...

She can reached...