O'Donaghue awarded the National Health Service Corps Scholarship
Mercy College Student Brianna O'Donaghue was awarded the National Health Service Corps Scholarship, a scholarship that will cover her tuition and other eligible fees, room and board, and will provide for monthly living expenses that will aid students on their journey to work in the primary care field.
Earlier this year, in late February, O'Donaghue, who is currently still a part of Mercy's Physician Assistant Studies Program, opened up about how honored and amazed she feels by being given this scholarship and the many opportunities that come with it.
She described it as being a "huge relief to have everything covered this year."
According to the National Health Service Corps (NHSC) official government website, the medical organization works to "build healthy communities by supporting qualified health care providers dedicated to working in areas of the United States with limited access to care."
Their prestigious scholarship, which will only cover one academic year, is only given to students "pursuing eligible primary care health professions training."
In return, the students being given the scholarship will have to commit to a minimum of two years of primary care health service in Health Professional Shortage Areas (HPSA), which are locations that have a significant shortage of primary, dental or mental health care providers.
There are three specific types of Health Professional Shortage Areas:
Geographic HPSA – A place where there is a shortage of medical care providers for an entire group of people within a defined geographic area.
Population HPSA – Places where there is a shortage of medical care providers for a specific group of people within a defined geographic area.
Facility HPSA – Places where they serve a population or geographic area with a shortage of providers.
Possible places like correctional facilities, state mental hospitals, public or non-profit private medical facilities, or other locations that are in dire need of help and assistance will be aided by O'Donoghue for the next two years after she graduates at the end of this semester.
She will join thousands of other current and former NHSC clinicians who are committed to bettering communities that need help.
O'Donaghue has stated previously that she believes Mercy College's innovative and state-of-the-art physician assistant program has fully prepared her when she steps out into the world of medicine.
In a press release published on Feb. 21, O'Donaghue was quoted as saying that she is extremely, "fortunate to learn from highly qualified professors and all of my rotations have been in underserved areas. It's been really nice to get more familiar with the communities I may work in as part of my scholarship service."
Associate Director of the Physician Assistant Studies Program, Dr. Brian Baker, backed up O'Donoghue's statement by explaining that the curriculum and faculty are very strong.
Baker described each of the incredible opportunities that Mercy's program gives its students.
He talked about students working in medical simulation laboratories, getting practical, hands-on experience during multiple clinical rotations, and working on international trips.
He said that Mercy's Bronx campus is a "great opportunity for students to complete their clinical rotations in different neighborhoods…they're exposed to a wide variety of very diverse patients. This is excellent preparation for working in Healthcare Professional Shortage Areas."
O'Donaghue reflected on how the program has positively impacted her and her education. She stated that she appreciated learning from surgeon and Assistant Professor Dr. David Jackowe, who taught anatomy. And discussed Assistant Professor Lorraine Cashin, who taught how to properly care for victims of domestic violence.
Cashin's lessons helped O'Donaghue on numerous occasions during her rotation in the Emergency Department at Lincoln Hospital.
O'Donaghue has opened up about her undecided future after graduating from Mercy and working in Health Professional Shortage Areas. She currently has her eyes on emergency medicine, but is also considering working in pediatrics, obstetrics, and or gynecology.
Now that O'Donaghue can reflect on the opportunities given to her, and the great relief the scholarship has given her, she has some key advice to other Mercy College students in the Physician Assistant Studies Program. She encourages them all to follow in her footsteps and apply to the National Health Service Corps Scholarship Program.
If you have any questions regarding the scholarship program, or considering applying to the scholarship yourself, please check out the organization's official government website.
Leave a Comment
About the Contributor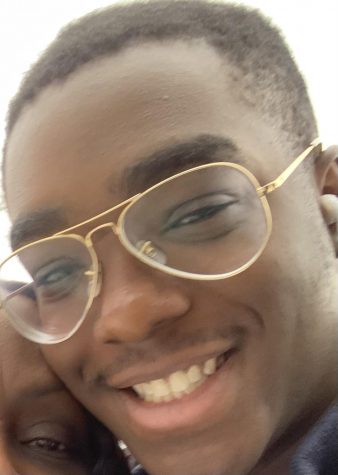 Maleek Munroe, Senior Editor
Maleek Munroe is a senior at Mercy College, majoring in communications. He graduated Nyack High School, where he found his love and passion for both...