Mercy's CERTiFi-IDC Partnership Offers Diversity Certification
CERTiFi by Mercy College has partnered with The Society for Diversity Inc (IDC), a leading association for diversity, inclusion, and equity. The goal of the partnership is to equip adults with the adequate set of skills to be successful members of an ever-changing workforce.
In tandem, the organizations will work on developing leaders for the workforce throughout New York, New Jersey, and Connecticut. The course is offered in flexible intervals where adult learners with or without a college degree are eligible for participation.
The program aims to increase diversity in the workplace by communicating a message of inclusion to participants. It will act as a new way to turn individuals into experts on the importance of being invited to all.
Nowadays, employers are challenged at designing new approaches to informing others of race, gender, sexual orientation, and disability. By doing so, clear and concise communication is also developed along the process to help when trying to resolve an inevitable conflict.
With all employees trained to an appropriate standard, they'll be able to transition into their future roles as members of an evolving workplace.
"Inclusive excellence needs to go beyond diversity officers; it needs to be fully integrated with all company functions", said Society President Leah Smiley in a recent press report by Mercy.
No matter the job function, the program is looking to reduce organizational risks while creating new opportunities for anyone interested.
A fortunate benefit of joining the program is that Mercy is recognized as a "Hispanic Serving Institution". In the eyes of the college, this collaboration will prove to be useful, especially in the advancement of an adult's career. The partnership plans to be a significant step forward in expressing the need for diversity in the everyday workplace. Not only will teamwork be impacted greatly, but levels of productivity may be boosted in relation.
Workplaces can come to fully understand and garner sustainable economic growth by diversifying their employment efforts in all sectors of the industry or business.
As a result, the only true way to address the ongoing inclusivity issues in the workplace is by providing the necessary skills and knowledge to individuals who are looking to be an influential voice in the operations.
"CERTiFi by Mercy College is pleased to partner with the Society, a recognized leader in this field, to offer training to corporate clients and individuals looking to address the critical economic and social imperatives for change in this area.", said Brian Amkraut, vice president and general manager of Mercy's Division of Workforce Credentialing and Community Impact via a recent Mercy press release.
It comes without surprise how rigidly structured the certification system is and IDC believes it should remain as standard practice. Designing the process with a vast range of potential candidates in mind will help because each one differs significantly.
The certification system consists of a standardized exam and peer-reviewed project to ensure everyone is an expert in diversity in an attempt to cultivate change.
For those wondering; they are currently completing the accreditation process with the National Commission for Certifying Agencies.
And for those looking to jump into the program and make real, impactful progress in their careers, CERTiFi will offer an eight-week exam preparation course virtually and in person.
Those who complete the classes will be deemed Certified Diversity Professionals (CDP) and/or Certified Diversity Executives (CDE). The first offerings for CDP are from June 6 to August 1. The first CDE offering begins on June 5 and lasts until July 31.
For more information on the partnership between CERTiFi and the IDC, click here.
If you're interested, the partnership will be a place to make a positive impact in the workplace regarding diversity by utilizing the valuable skills acquired during the duration of the course.
Leave a Comment
About the Contributor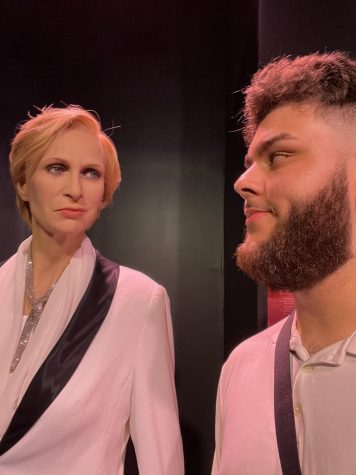 Joshua Ochoa Diaz, Impact Staff
Joshua Ochoa Diaz is a junior year Journalism major at Mercy College.

He writes a column titled "Cluttered Library of Thoughts", where he likes to talk...