European Soccer Leagues Are Changing with the Leaves
21st-century soccer has been revolutionary since sports games have been televised in higher resolution than they were in the 20th century. In the 2000s, the Premier League was dominant in Europe, and every soccer player's dream was to play in the Premier League. Soccer in England is very physical and fast. The best teams there had the best coaches and players and every week people would be excited to watch a soccer match. As of today, the Premier League has been the most dominant league and the most difficult league to win compared to the other leagues in Spain, Italy, etc.
In Spain, the two most important teams are F.C Barcelona and Real Madrid, which people use to see as Lionel Messi vs. Cristiano Ronaldo but El Clásico is one of those games where people around the world need to watch. For about 21 years, most of the world's best players were in Spain, either playing for Real Madrid or for Barcelona, but dominated Spanish soccer. The popularity started going down a bit in 2005 since most of the best players in the game were retiring or leaving the league for other clubs. Messi started to get attention from the world for his amazing performances against clubs. He was the best player in Spain. Then, Ronaldo came to the league and Spanish football was at its peak.
Since 2010, there have been so many El Clásico matches played and they were always entertaining to watch. Twitter will always have El Clásico trending. Celebrities and other athletes around the world would comment on both teams and it was the best time to watch Ronaldo and Messi at their peak. Now that Cristiano Ronaldo left for a different club, Messi's Barcelona is declining on performances and the league isn't interesting to watch anymore. Once Messi is gone from Spain, La Liga is gone. A new generation will have to step up and make La Liga the best league in the world again.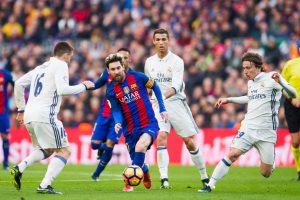 Italian soccer was the most known and entertaining league in the world in the 80s since legendary players played at either AC Milan, Inter Milan, Juventus, Roma, and Napoli. I personally think that every legendary soccer player has played in Serie A, such as Diego Maradona, Ronaldo, Zinedine Zidane, Paolo Maldini, Ronaldo Luís Nazário de Lima (known as Ronaldo), Francesco Totti, Alessandro del Piero, and Ricardo Izecson dos Santos Leite (known as Kaká). Every year was a mystery to see who would win the league, but that stopped at the end of the 2000s.
Since 2011, Juventus has won the Serie A and no team has beaten them to take the league title. People can call it a farmer's league since the only team that's dominant is Juventus and they have shown it by winning nine seasons consecutively. It starts to bore people because everyone ends up knowing who will win the league at the end of the year. Both Milan clubs have lost their touch, but now in 2020, both teams are rebuilding and young players are changing the team and league.
The German and French leagues have good teams as well, but like Serie A, the top team always wins the league (Bayern Munich and Paris Saint Germain). How I see it, is that when the top players in the world need a change of team, they go to the top club of the league. It's a guaranteed title. Not like in England where every team is good and has a possibility of winning a title, but by actually fighting and putting their passion into it.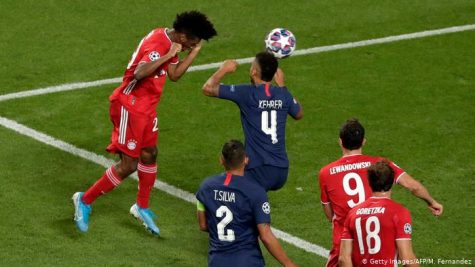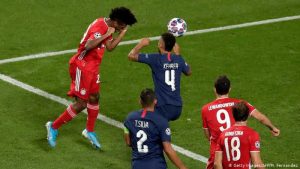 In Germany, Bayern has been dominant in the league, but when it comes to Champions League season, they struggle. Same as PSG, as they play good in the league, but can never catch their Champions League win. Both teams played last season in the final and Bayern won it. The semifinals last year consisted of two German teams and two French teams. Everybody was so happy to see that it wasn't a Spanish or an English club that was in the finals. The mindset of the players is to catch that title and that they can win it no matter what happens. The most important thing for them is that if they lose, well then it's because the other team was better, but at least they tried and put their effort into it. That's all that matters.
Leave a Comment
About the Contributor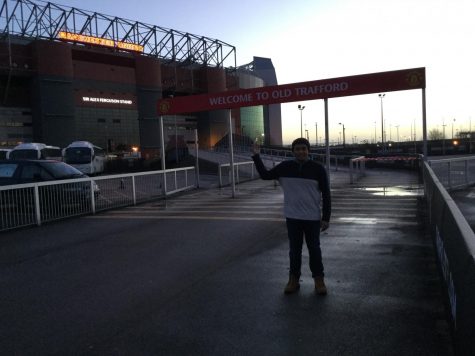 Gino Alva, Impact Staff
Gino Alva is a junior majoring in Journalism. Gino is an avid fan of the New York Yankees, Real Madrid and Manchester United. Soccer played a huge part...