Watching The Premier League Through My Own Eyes
Every time I watch a movie and see that it takes place in a famous city, it makes you realize that does that place really exist?
New York City is one of the cities that every time I look at a video or picture I always think, how could a place like that exist and I live 30 minutes away from it. When I am in the city I feel like I'm dreaming because where I'm walking, there have been countless stories that been told.
Everyone has dreams of where they want to visit in the world but I always dream of visiting cities around Europe and get to know their sports world. I got a chance to achieve my dream of visiting my favorite team's stadium in England.
My uncle is a huge soccer fan like me and has always wanted to visit England which is considered to have the best soccer league in the world. He decided to get me and my father soccer tickets and a flight to London in 2017. I've never been outside the country before and it was my first time see a different part of the world and their culture.
We arrived at London Gatwick airport and already it was crazy to see the advertisements of companies that I've never heard of and seeing the pound symbol being shown everywhere. The geography is different and navigating around the country was already confusing to me. There are so many regions in London and understanding the street names was difficult as well.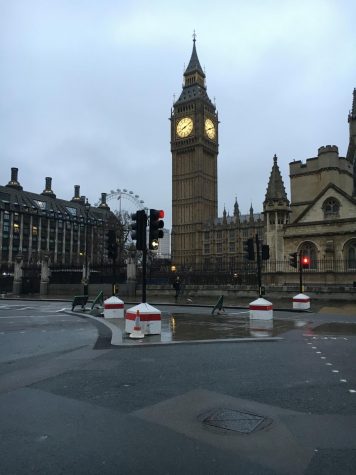 We then proceeded to take a train from London to Manchester in North England which is home to two big soccer teams there, Manchester United and Manchester City. Arriving in Manchester was really weird for me because I've never seen a city anything like Manchester. Arriving at night and seeing the life there with people from all over Europe interacting with each other and being freer than the U.S was interesting. There's public drinking, the people are more reserved than Americans, and most businesses close early. It really fascinated me and I really came to fully realize that I am in a different part of the world that exists.
My uncle, father and I went to go see the Manchester United vs Southampton game at Old Trafford (Man U Stadium). I've been to soccer games in the U.S and been to an eccentric Yankee Stadium to see the Yanks play but European soccer fans are loudly active throughout the game singing and screaming. I've always seen videos of the chants and being a part of it was really amazing.
Manchester United is one of the most famous soccer teams in the world and has an iconic stadium as well that holds up to 80,000 supporters. The game was very fun to watch and seeing the players that I watch every week play was just a couple of feet away from me. Sadly, Man United lost by one goal but it's part of the game. Having the experience to see the team through my real eyes was a blessing.
I always love to learn and I always check-up with the news in the sports world and see what's new with players any information. I read and rediscover old footage to learn more about the history of some games and players.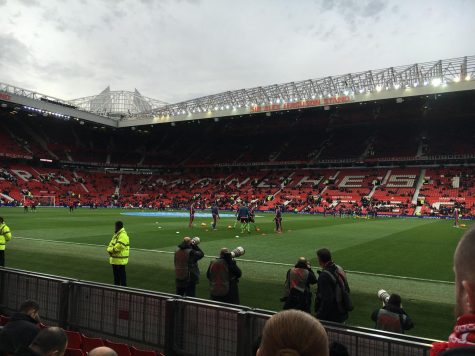 We live in a world where social media is the biggest part of the sports world and major teams usually interact with their followers on Twitter, Facebook, and Instagram sharing updates of their team and any press releases. YouTube is mostly where the content is shown and has the great accessibility of live streaming conferences and interviews with the players and coaches.
This trip was also the reason why I want to be a sports journalist. It excites me and seeing the passion the fans put in and supporting their team with their whole heart, I want to emerge myself in that world. I wasn't really sure what I want to do in the future but this trip really changed what I wanted to do in the future and read more about sports. Since then, I watched how reporters talk to players and attend press conferences. I watch these videos to get a sense of what it is to be a journalist.
Leave a Comment
About the Contributor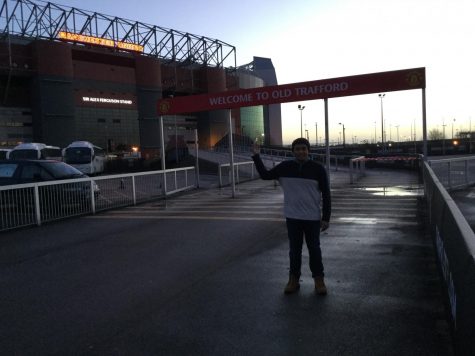 Gino Alva, Impact Staff
Gino Alva is a junior majoring in Journalism. Gino is an avid fan of the New York Yankees, Real Madrid and Manchester United. Soccer played a huge part...