My Stadium Experience
Going to sports games is always fun and exciting when you get to see the team you support and especially seeing that the players are few feet away from you. I went to Yankees games at the old Yankee Stadium before it was demolished and have family who reminds me that I've been to the stadium as a kid. I don't remember much about being at baseball games but there are pictures when I was there and not being able to remember the games it bothers me that I couldn't remember seeing how the players played like this Derek Jeter, Mariano Rivera, Jorge Posada, A-Rod and more. In middle school, I wasn't really passionate about sports but I would watch it occasionally if it was a big game, and to see that one soccer game would change my life.
I give credit to my cousins for passing down their favorite team to me which was Real Madrid. In 2012, Yankee Stadium was hosting a friendly match between AC Milan and Real Madrid during their preseason in August of 2012. My cousins bought tickets and took me to go see the team that my family supported and eventually the team that I will grow to love. I have never been to the new Yankee stadium so it was really exciting to me and to see the number of people who went to a baseball stadium to see a soccer match between two European soccer teams was really weird. My first thought of entering the stadium and seeing the field was disappointing at first because Yankee Stadium to me looks bigger on TV than it is in person.
While the players were warming up, you can see the number of fans that were sitting down at their seats shouting and the music being blasted throughout the stadium which was just so loud that I couldn't hear myself think. It was a great feeling. Every time a goal was scored, the stadium will light up and a roar of screams just appeared in seconds. I've never experienced an earthquake but the stadium was shaking by the number of people screaming and jumping up and down. Who would've thought that five years later I would've experienced that same feeling when the Yankees beat the Baltimore Orioles in 2017.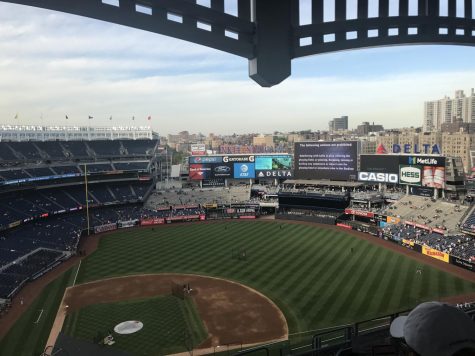 Since that was the first game that I actually remember going to, I always wanted to go to many games which led me to go see more sports games play countless times in the U.S in cities like Washington D.C, Boston, and New Jersey. Even going to England to see a professional team play at their home stadium. Seeing the Peruvian national team play in Boston, Peru, and New Jersey was also memorable to me. Seeing the Yankees play and especially in the 2017 season was a really special year for the Yankees since no one thought they were going to make it to the ALCS. The Yankees 2017 team probably had the most entertaining postseason in the last 5 years. Then of course the Yankees were robbed of a ticket to the World Series a year since the Houston Astros cheated.
Every game that I've attended my team will always win and I just called that luck. I miss going to the stadiums and the last time I've been at the stadium to see a sports event was back in 2019 when the Pan-American games were hosted in Peru and I went to go see the opening ceremony.
My goal is to attend a New York Giants game, New York Knicks game, and other famous sporting events that happen in the country because it's always exciting to see a sports game with your own eyes and not through a T.V screen.
So now that sports teams are playing without fans, I'm hoping that stadiums and arenas will hopefully let fans in soon at = low capacity that can make fans go back and support their teams. Recently, New York said that they were reopening stadiums at 10% capacity which means that New Yorkers will be able to get to see their New York teams play again which means for me personally that I will get to see the Yankees play this season but being there supporting them.
Leave a Comment
About the Contributor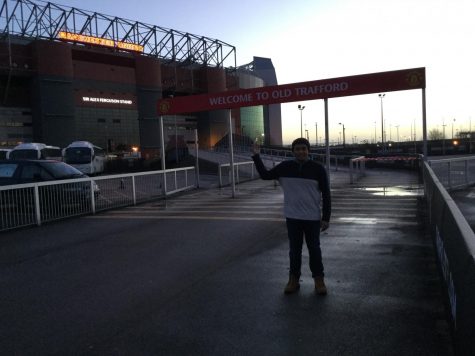 Gino Alva, Impact Staff
Gino Alva is a junior majoring in Journalism. Gino is an avid fan of the New York Yankees, Real Madrid and Manchester United. Soccer played a huge part...