The GOAT To Me
Everyone has an idol or someone they look up to and for me, my idol is considered the greatest soccer player of all time, Cristiano Ronaldo. I'm 21 now and I've seen him play since I was eight years old and not a day goes by where he catches your attention and blows your mind away when he plays. As of now, in the year 2021, Cristiano Ronaldo is 36 years old. He's getting to the age of retirement which means that half of the greatest soccer rivalry is going to leave the game.
Cristiano Ronaldo was born in Madeira, Portugal, and lived in a very low-income household. His passion was soccer and always played on the streets with his friends and even got a spot on his hometown's main soccer team. Playing there got him attention by scouts and eventually, one scout brought him to Lisbon which meant he had to leave his home at the age of 14 and live in the capital of Portugal by himself. It was a tough journey for him but after playing a great season there, he was a star in Portugal. One specific game changed his life forever and it was a preseason game in 2003 against Manchester United. United had just come from the USA playing a preseason game there and stopped at Lisbon to play a friendly against Sporting Lisbon for the inauguration of Sporting's new stadium. A then 18-year-old Cristiano Ronaldo started the game and "broke" the most famous defense of Manchester United history.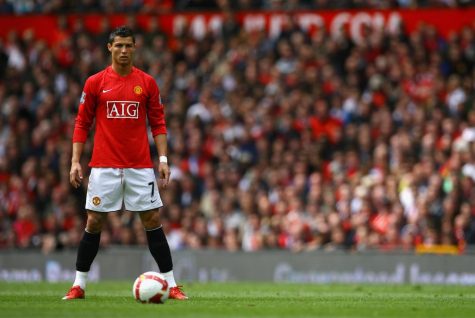 The way he played amazed the fans and the Manchester United players but most of all, Sir Alex Ferguson, the manager of Manchester United. Once the game was over the players urged Sir Alex to sign him immediately since he looked like a young talent that can do more in England. Ronaldo eventually signed for Manchester United at 18 and began his enormous career. For me, his time in Manchester was probably the most entertaining soccer player of the 2000s. He was fast, quick-thinking and his vision was amazing. He was simply a machine. He's won everything in Manchester including a Champions League and Premier League.
In 2009, he transferred to Real Madrid for a record fee of €91 million which was at the time, he was the most expensive player in the history of soccer. His first three seasons were kind of disappointing, but he was adjusting to a different style of play while learning a new language as well. But things started to kick off in 2014 when his team went to the Champions League final and won it at the last minute. Starting in 2016, there was a huge change to Ronaldo. He was 31 and he played like he was 21. Goals were scored from everywhere, he was running from the end of the field to the other side in seconds, but most of all he was being a leader. Ronaldo in his 30s carried Real Madrid to win the Champions League back-to-back to back. No one has seen a team with a Champions League consecutively since the early 1970s. It was pure dominance. I was in high school when that era Madrid played but every game was entertaining, and it lifted people to pay attention to how the team played.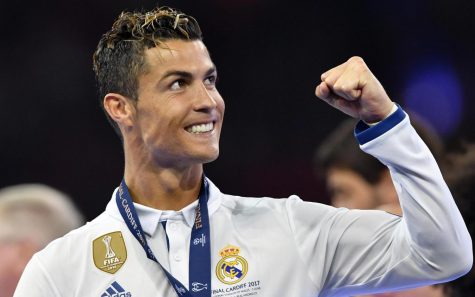 He then left Real Madrid shockingly to Juventus in Italy in his late 30s and was also doing good there. Domestically, has been scoring goals, winning titles there but he is struggling in the Champions League part of the team and as of now in 2021, they were recently knocked out by FC Porto. This is raised concerns on whether or not he will leave Juventus at the end of the season or if he stays there. It's up to him to decide and we'll see what's going to happen.
What makes this man my idol, is that he's a leader that picks you up when you're down. You can see it in the games through the cameras. You can see the determination he puts on every game and the way he lifts the crowd by signaling them to cheer. When a player is nervous or angry, he's there to call them down. His characteristics are the ones that I want to follow which are to lead and to not listen to what people are saying. You have to believe in yourself and devote your craft and everything will be alright.
Leave a Comment
About the Contributor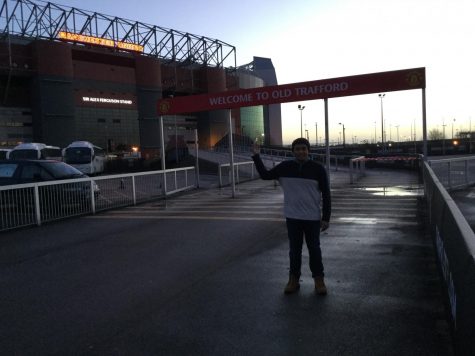 Gino Alva, Impact Staff
Gino Alva is a junior majoring in Journalism. Gino is an avid fan of the New York Yankees, Real Madrid and Manchester United. Soccer played a huge part...