The House of Targ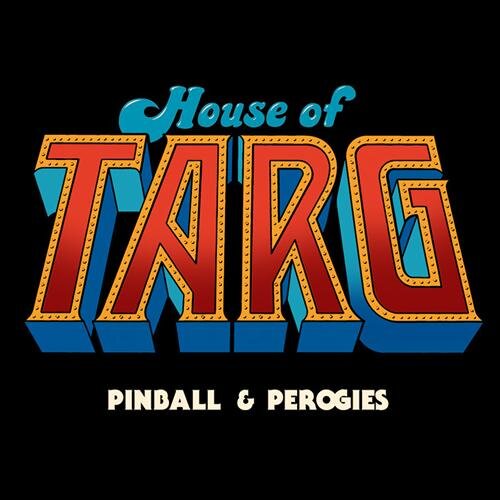 What do pinball, pierogis and rock n roll have in common? No, this isn't some kind of a dirty joke, they actually have something in common. The House of Targ has brought these awesome things together under one roof.
The House of Targ is a music venue in Ontario, Canada, that also prides itself on being one of the last standing true arcades in Ottawa. To many, the word arcade seems archaic due to the video game explosion over the past ten or fifteen years. And while the majority of you sit on your couch eating chips and playing XBOX, know that there are people out there preserving arcades. Without them, XBOX or PlayStation wouldn't even exist.
House of Targ consistently rotates forty, some-odd classic arcade games, providing the community with a vast assortment and triggering nostalgia amongst a crowd of all ages. One would display admirable will to refrain from jumping on classic arcade games such as Pac-Man, Tetris or Mortal Combat. There are also themed pinball machines like The Addams Family, Star Wars and Spider-Man, just to name a few out of their legendary game farm. And each month, House of Targ highlights a different game in which all the proceeds are donated to a charity that gives back to the community that has supported them and enabled their dreams to become a reality.
In case the arcade factor doesn't get your attention, House of Targ is also known for their homemade pierogis, and honestly, who doesn't like a good pierogi? Each day the kitchen pumps out several types of pierogis: traditional pierogis stuffed with potatoes and cheese, sauerkraut stuffed pierogis, vegan pierogis and dessert pierogis, yes, dessert pierogis, stuffed with apples, cinnamon and brown sugar…yum.
Aside from their scrumptious selection of pierogis, and their mind-melting arcade variety, The House of Targ hosts bands of many different styles spreading across the spectrum of punk, metal, rock and indie music. And they have a variety of local beers on draft that are frequently rotated, and a full bar. What else do you need?
A couple months ago, while playing a show in Brooklyn, my band and I met a traveling band from Ottawa called Mother's Children, a power-pop band who seemingly sounded interested in us. While at the time it seemed like a long shot, they told us we should come to Canada and play a few shows with them. Sure enough, our band scheduled two shows, the first on October 4th at The House of Targ, and the second on October 5th at one of Montreal's most renowned bars called L'esco, which you'll hear about next week.
I couldn't be more excited to hit the road and visit our neighbors to the north for a couple highly anticipated shows. My band mates have played in Canada with their previous band, but this will be a first for me. And although our hearts are dedicated to Brooklyn, I cannot wait to get my first glance at the Canadian lifestyle and their music scene.
Leave a Comment
About the Contributor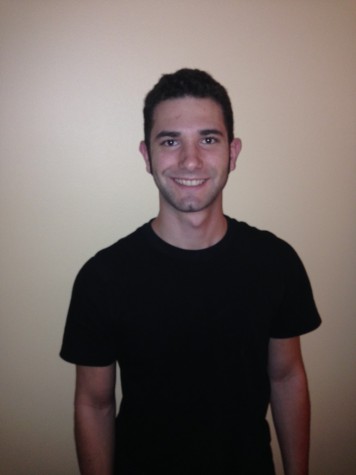 John Principio, Entertainment Editor
John Principio is a senior at Mercy College studying Public Relations. Even though he has never imagined himself as a writer, he has always loved to read...