The "New" Knicks Regime
(deathandtaxesmag.com)
NY Knicks head coach Mike D'antoni will never again be addressed as such. He resigned on Wednesday ending what had been a tumultuous three and a half season reign as head coach of a team that was in flux for most of his term.The D'antoni era can be identified in several ways. Most importantly, it signified the end of the Isaiah Thomas era. He brought an exciting brand of basketball to NY. But what Mike D'antoni did more than anything, was bring the promise of something greater, something he never quite was able to live up to.
Donnie Walsh and the Knicks signed D'antoni amidst some controversy as former Knick and legendary NYC point guard Mark Jackson was also available and vying for a spot with the Knicks. D'antoni got the hire and brought his up-tempo, west coast style offense with him to a team that had become the laughingstock of the NBA. Still, it was a lineup that was something like a revolving door at first as Donnie Walsh's primary objective was to trim the fat off of a salary cap monstrosity of a team and get under the cap for the 2010 free agency buffet that featured an embarrassment of riches.
Coach D'antoni, the great recruiter and offensive genius who "everyone" loved playing for in the Olympics came up empty in the summer. LeBron James took his talents to South Beach. Dwyane Wade re-upped with the home team. Chris Bosh and Carlos Boozer, the power forwards the Knicks had targeted, signed with Miami and Chicago respectively. Former D'antoni prodigy Joe Johnson re-upped with the Hawks as well.
D'antoni's recruiting trip landed him former All-Star and D'antoni alum Amare Stoudemire (whose knees are so bad his contract was un-insurable) and underwhelming point guard Raymond Felton. It took a little while but D'antoni's system did what it had always done; turn a point guard into an All-Star and make Amare Stoudemire a star.
(Bill Kostroun/AP)
D'antoni's recruiting failures were largely overlooked because the given assumption around the basketball world was that Bosh, Wade, and James colluded and that landing any of the three was impossible and because of the exciting, up-tempo, and winning brand of basketball the Knicks were playing with an All-Star caliber Raymond Felton at the point and an MVP-like Amare doing the heavy lifting on the score sheet. Then came "the trade".
Reports are, D'antoni never wanted it done, it's widely understood that Walsh didn't want to pull the trigger with the price tag as high as it was, and yet, bumbling owner James Dolan executed a trade for superstar Carmelo Anthony (and an aged Chauncey Billups) in exchange for half of D'antoni's rotation (Felton, Danillo Gallinari, Wilson Chandler, Timofey Mozgov, and Draft Picks). That was the beginning of the end for D'antoni.
It needs to be said that the Knicks poor play is not entirely on D'antoni's shoulders. Not even most of the blame is his. The Knicks don't hustle. They don't defend. Tyson Chandler is their sole rebounder. Amare plays like he's scared his knees will break. He's starting an ivy league career bench-warmer at PG and has yet again, not had the chance to have a full training camp with his team. D'antoni's been behind the eight ball from the start and he knew that when he took the job. Still, the mistakes he's made and the lack of discipline exhibited by his team on a nightly basis on the court is still abhorrent and is a commentary on their coach.
(Getty Images)
Still, the aftermath of the trade which was in no way D'antoni's fault was quickly evident. Chauncey Billups had no chance of keeping up with Rajon Rondo and he was destroyed in the playoffs prior to going down to injury. The Knicks as a whole, never had the practice time or training camp necessary to get their chemistry right and it showed on the court. Amare Stoudemire's MVP season was derailed and Landry Fields who had been a first-half revelation was all but invisible. Worse still was Carmelo's contributions where he was a defensive liability. Offensively, even Carmelo admitted that he oftentimes would slow down D'antoni's hectic motion offense. Carmelo ran Isolation after Isolation, and D'antoni's offense died.
It was almost like clockwork, as soon as 'Melo went down with an injury, Jeremy Lin became the point guard and, as D'antoni point guards tend to do, erupted onto the NBA landscape. Lin was also D'antoni's saving grace as most believe he was on his way out the door before "Linsanity" exploded and the ensuing 7 game win-streak bought D'antoni a stay of execution.
(Kathy Willens/AP)
According to sources close to the Knicks, D'antoni started relying much too heavily on the young and inexperienced point guard BECAUSE he was what was keeping him in his head coaching spot. Lin was playing nearly the full game every night and his myriad of turnovers and in some instances (the Miami game in particular), unadulterated terror, was overlooked and Lin trotted out there. The other issue raised by the emergence of Lin and Steve Novak is why did it take D'antoni this long to discover them? Was watching Toney Douglas stink to high heavens for weeks on end really the only option D'antoni had before Lin showed up?
Carmelo Anthony and Mike D'antoni could never work as an offense because they were running two different offenses. D'antoni's system was a point-guard driven, motion and pick&roll heavy offense with shooters poised on the outside. Carmelo needs the ball in his hands. He needs time to jab-step, fake, and break his defender down. He's a 1 on 1 isolation scoring machine.
They could NOT co-exist. Despite putting on a happy face for the camera's, the NY Post reported that Carmelo requested a trade out of NY and there were multiple reports that D'antoni wanted to send 'Melo across the bridge in exchange for Deron Williams. History's taught that when it comes to a clash between the coach and the star player, the player will win (see Magic and Westhead, MJ and Collins, Kidd and Scott, etc.).
(espn.com)
D'antoni's exit and assistant-now-interim coach Mike Woodson's debut ushers in a new era for the Knicks. Woodson, in his very first conference, announced that his stars will re-assume their position as stars. Jeremy Lin is no longer going to be allowed free reign and will, in all likelihood lose the starting job to Baron Davis. Jeremy Lin is still very very green and, according to Coach Woodson "still has a lot to learn". The Knicks, under Coach Woodson figure to more closely resemble the Knicks of old, a more disciplined, close to the vest offense with a focus on defensive discipline.
The real question is, where do the Knicks go from here?
Nate McMillan, the coach whose team the Knicks humiliated in Woodson's first game is available as is the legendary Jerry Sloan. Mike Woodson is a viable option as his coaching resume includes several postseason appearances and is a former Knicks draft pick with a defensive background. Still, there's no question who the apple of NY's eye is: The Zen Master himself, Phil Jackson.
The man who's won 11 championship rings was "interested" in the Knicks position in the past and is "fascinated" by the possibility now.
OK
(Andrew D. Bernstein/NBAE via Getty Images)
Jackson obviously has the pedigree, has the NY connection (as he played for the Knicks two championship teams over the course of his 11 seasons in NY) and his triangle offense fits perfectly with the Knicks roster, an issue that D'antoni's offense has always had. Phil Jackson may be the long term solution and is definitely on the Knicks radar. But for now, the Knicks have to endure the post-D'antoni era. Not just survive it but relish the opportunity now that "Coach Disappointment", the man who was all show, all hype, and no results is gone. Now that Jeremy Lin is no longer Tim Tebow and now that the Knicks could actually try playing defense and seeing what happens.
Advantage Carmelo – now put up or shut up.
Leave a Comment
About the Contributor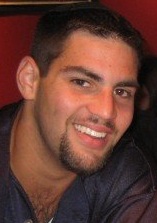 Chayim Tauber, Sports Editor
Chayim Tauber is a media studies major hoping to obtain a career in sports journalism and sports broadcasting. He is the sports editor of The Impact, has...