When Pineapple Meets Pizza
People are dying out there, does it really matter?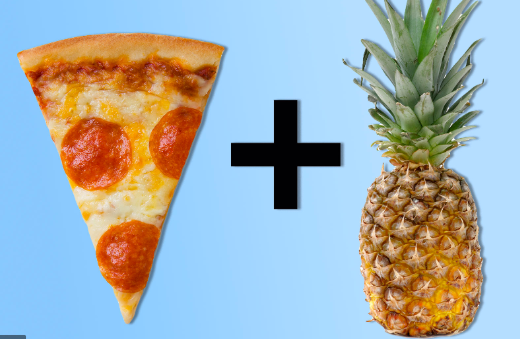 All was running smoothly. Thanksgiving was approaching, and I was feeling grateful for our Friendsgiving celebration here at the Impact quarters. I have so much to be thankful for. My friends are amazing, I love writing, my family is healthy and well. I was feeling alive despite seasonal depression almost ruining my life.
I was having a good day being a baddie in a valley, as I like to call myself.
Then the dreaded and most annoying debate came up.
We were all ordering our pies, and all hell broke loose with the million-dollar question.
"Does pineapple belong on pizza?"
This is how I knew we were living in a shallow cold world.
"PINEAPPLE DOES NOT BELONG ON PIZZA, PEPPERONI YES BUT NOT PINEAPPLE!"
"PEOPLE WHO DON'T EAT PINEAPPLE ON THERE PIZZA ARE COWARDS!"
"IF YOU VOTE PINEAPPLE YOU'RE A SINNER!"
"CALL ME SATAN THEN!"
The group chat was getting heated and I couldn't help but think, come on guys we're blessed to even have the opportunity of having a Friendsgiving. To have the option of having pineapple on our pizza, or pepperoni, or whatever freaking topping we wanted.
So why are we so hung up on what our friends like and don't like? I was so confused about why our opinions ran so deep on such a silly topic.
I'm not a picky eater. I come from very humble beginnings where I was taught to appreciate the food on the table. This was because we were fortunate enough to have things my parent's family's back home could only dream of.
For example, in my mother's country, Venezuela is going through the biggest food crisis in history. No food or supplies are coming in, resulting in famine, inflation, and many deaths every day.
We have packed boxes of food every month to be shipped out to those in need.
Food insecurity is also a prevalent issue in America. According to Food Bank NYC, approximately 1.4  million people rely on emergency food programs, including soup kitchens and food pantries, each year.
Approximately 339,000 New York City children, or approximately one out of every five (19 percent), rely on soup kitchens and food pantries.
This issue is bigger than all of us.
People are dying every day from hunger so why does it even matter if someone likes pineapple on pizza, why are we calling this a sin.
The holy day arrived, and we all sat and ate our respective pizzas. My friends finally buried the hatchet, and we could listen to music and have a great time.
That's what Thanksgiving is about. Sharing food with the people you love and being thankful for the memories we make. So stop arguing about the food you spoiled brats!
Love,
Val
View Comments(1)