New York Restaurant Week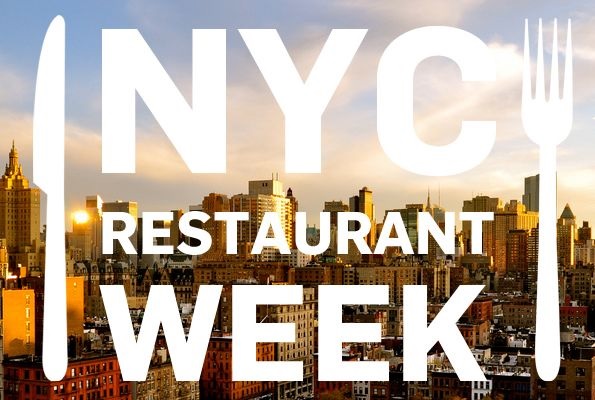 Anyone who has watched Sex and the City or movies set in New York would have dreamed of dining there. Unfortunately, the meals in fine restaurants are too pricey for most people. What would happen if the meals in New York City were affordable for most of the people? People would definitely visit at least one of them.
Twice a year, New York runs Restaurant Week. This event is held in both the winter and summer. You could enjoy 3-course lunch for $25 and dinner for $38. This is an amazing opportunity. You could enjoy a variety of meals since 371 restaurants participated this year and it seems that even more restaurants will participate in the future. Also, there are some Michelin-starred restaurants in this event. That means you can enjoy proven meals for a cheap price.
The last day of Restaurant Week, Feb 5th, I visited Ai Fiori, one of the most popular restaurants in NYC. This restaurant serves appetizers, main dishes, and desserts. Appetizers included Insalata (baby lolla rossa), Zuppa di Zucca (butternut squash soup) and Terrina di Maiale (house made pate). Main dishes included Tagliatelle (pasta ribbons), Razza (pan-roasted skate wing), and Pollo Arrosto (pan-roasted chicken). Desserts included Panna Cotta (yogurt panna cotta) and Torta di Cioccolato (coffee crema, chocolate, blood orange granite). I went there with my friends, so I could taste all the different dishes. Everything was great but the Razza(pan-roasted skate wing, fregola, trumpet royale mushrooms) was especially amazing.
Restaurant Week has changed a lot since it started. This event was a day event at the beginning, but now it lasts three to four weeks. Also, it was a lunch-only event before but now some restaurants serve dinner, too. The number of participating restaurants has increased gradually, and they serve diverse foods like Hawaiian and Korean. As the Restaurant Week expanded and the number of restaurants increased, critics say the event lost its glory before. Some restaurants' promotional prices are not very different from their everyday prices. Other restaurants are blamed because they serve cheap versions of their usual menus. However, if you do a little research about the restaurant you want to go to, this event can give you a happy experience.
Unfortunately the winter's event was over last week but you still have a summer chance. If you are in New York, why not treat yourself to an amazing summer meal?