Enjoy Your New York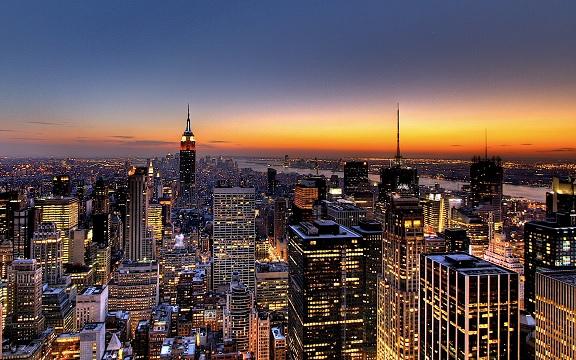 Living in New York is pricey. Spending time in New York City means spending money every second. Houses and Restaurants in New York are really expensive as everyone knows. Even transportation is more expensive compared to other states. Even though these really expensive prices, New York has power to attract people to live and visit here. What do you think is the reason?
It's the center of world economy. Right. It's understandable now why so many companies and workers live here. Then, how can we explain tons of visitors? New York is the concentrated place of great cultural things like museums, musicals, and shopping. Everyone knows these facts. However, what is interesting is that you can enjoy some of this great cultural things for cheap price, and some of them are even free. Of course, shopping needs money. However, it is not impossible to enjoy museums and musicals for cheap price.
New York has a lot of museums such as Metropolitan Museum of Art, Museum of Modern Art, American Museum of Natural History, and Guggenheim Museum. There are much more museums than this. These museums not only have abundant art works but also the art works are famous and popular. So, it seems that people will understand even though the admission fee is expensive. However, one can look around and enjoy museums in New York for really cheap price.
Thanks to a great investment portfolio which is around $2.5 billion, you can get in to Metropolitan Museum with donation fee. This means that you don't have to pay recommended $25. You just can pay $1 if you want. American Museum of Natural History is also a donation possible museum. You can pay whatever you want or whatever you can afford. It's also thanks to great investment. I visited some of those museums with my friend. We could look around this museum without burden thanks to the donation admission. We are both students, so we do not have much money, which makes us to hesitate before spending money. The donation fee helped us who are students to participate in great cultural heritage. We really enjoyed it, so, I recommend Mercy students to visit Museums too.
Metropolitan Museum of Art and American Museum of Natural History are the most biggest and famous museums in New York. As a result, you can enjoy these museums with everyday donation fee. When I visited the Metropolitan Museum, I was so surprised with abundant art works. Even though I stayed there about six hours, I could not look around even half of the museum. I will visit this museum once again. It might be hard for me to decide to go there one more, it I had to pay $25. However, I could decide to go one more and learn and experience great culture heritage thanks to the cheap price. Donation admission makes people who are in burden to join the cultural life. This also encourages young people to get interested in art. The interest in art of young people is worthier than admission fee.
What about smaller museums? There are more small museums than large museums. Fortunately for us, most of small museums have sponsors. Sponsors help museums to have free entrance day. This will help it affordable to visit museums for New Yorkers and travelers.
For example, UNIQLO sponsors Museum of Modern Art free Friday night. You can enter Museum of Modern Art for free this day. Not only UNIQLO, but other companies sponsor many museums in New York. You can enjoy Guggenheim on Saturday, Frick Collection on Sunday, and Whitney Museum on Friday for free. What you only need to do is to go and enjoy the museums being thankful to those companies and museums. Just take it mind that it is really crowded on this free days, which will not bother you that much.
What else is in New York? Broadway! Last but not least, it's hard to miss the Broadway musicals. They are so amazing and tremendous musicals. Sadly, they are pricey. They are worth it, but for some people, tickets are too expensive. Fortunately, there are some tickets given out daily for cheap price. These tickets are called Rush and Lottery tickets. Rush tickets are "first come, first served." We have to stay in line before the box office opens the door. Rush tickets are always a big bargain. Its price ranges from $25 to $45. As a New York visitor, I also tried rush tickets. I watched "Chicago" and "Les Miserable." I got both at only $37. Compared to its original prices like over $150, I got those tickets really cheaply. However, it is not easy to get a great musical ticket easily. I woke up around 6:30 in the morning to get rush tickets. I took 7:20 Metro North train and waited on line from 8:30 a.m. It was so early that I assumed that I might be the first one in a line before I got there. Surprisingly, I was the fifth person in line. It was surprising that four people were in front of me by 8:30 in the morning. Lottery ticket is literally on luck. We cannot expect if we will get a ticket or not. There are two ways of lottery ticket. You can get it in person or online. Broadway theaters usually give the best seats for the lottery tickets. Also, its price ranges from only $20 to $40. There is no doubt that lottery tickets are so popular. I didn't try yet, but I hope I can get one next time.
There are a lot of things we can enjoy in New York for a cheap price. Because we are students, it's hard for us to spend a lot of money. Try those activities above, and have fun and experience a lot in New York. Why not try these amazing opportunities even though you can enjoy? Do not take it for granted to live in New York, treat your city as visitors do just at least one time.
Leave a Comment
About the Contributor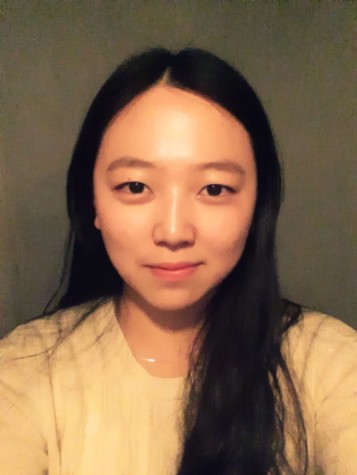 Ga Young Yoon, Impact Staff
Ga Young is an exchange student from South Korea. She is a Medicine major at her college in Korea. She loves snowboarding, even though she hates all sports...