Peyton Manning A Free Agent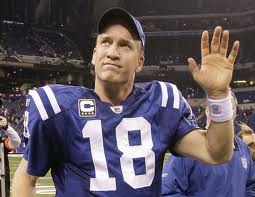 We have Andrew Luck, Robert Griffin of Baylor, the guy who backs up Aaron Rodgers who is now a free agent- ill reveal his name later to those who are still wondering who I'm talking about.
Now we can officially add Peyton Manning to that list of available quarterbacks up for grabs this off season.
Watching the press conference in which Manning was officially fired- hard to believe I just wrote that but lets be honest he was fired-its hard not to think this is the end of his career even though he will continue to play. It sounded  a farewell to the NFL as a whole and not just Colt fans.
Throughout this whole ordeal, we often questioned and heard others question who would come out on top in the eyes of the public after all the back and forth ended. That press conference made that a moot point and it no longer matters. Well, not yet. Will it matter if Peyton leads another team to the super bowl next year? Of course it will. But at the end of the day, the long term success of the Colts with Andrew Luck is all that matters. That will determine the true winner of this off season.
So what happens now and how does this effect other quarterback-needy teams and those in the draft with lottery picks. Any team in need of a quarterback now is your chance to add a future Hall of Famer to your roster giving you and automatic 10 wins every year. Aside from Luck and Griffin and maybe 10 other teams, every other team in the league should pursue Peyton Manning.
Just a thought though, what is it about these goofy Manning quarterbacks?  They just do everything right and make it hard to root against them. Have you ever seen a press conference for a player getting released in such a nice dignified way in which no bitterness was present. This press conference took all the air out of any animosity that the fans might of had about the feud between the owner Jim Irsay and Manning. Also, the fans can transition in the best way possible with a brilliant and potentially great young quarterback.
We already hear the usual and not so usual names in the Manning sweepstakes. The New York Jets of course lead the pack, not because the have the best chance to land the future Hall of Famer but they say the most and say it the loudest. I would love to see another Manning in New York. Only problem with that would be the exhausting amount of Manning Brothers on my television. Surprisingly, both brothers are very good actors from what Ive seen in all those commercials.
Now to Aaron Rodgers backup. His name is Matt Flynn, a fourth year quarterback who went crazy in his one start this season replacing MVP Aaron Rodgers. He went 31 of 44 for 480 yards and 6 touchdowns against the lack of defense from the Lions. That is why he is even being talked about as a top free agent prospect. It's sad when that's all it takes to get a big contract as a quarterback. In a quarterback driven league I guess everyone overpays now and regrets it later. Just ask the Arizona Cardinals.
Leave a Comment
About the Contributor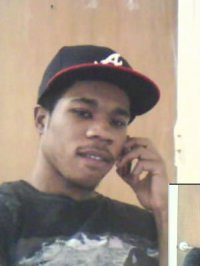 Clodel Remy, Staff Writer
Clodel Remy is a media studies/ journalism major finishing his senior year at mercy college. He is writer and contributor  of The Impact. He hopes to...