Night in the Woods Hits Close to Home for Millennials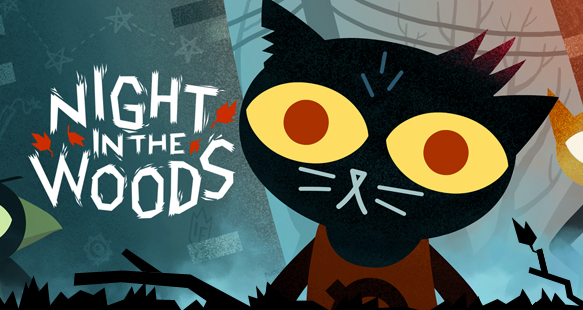 Anthropomorphic animals, a shadowy poltergeist, and a mysterious severed arm; these are players first glimpse into the deceivingly adorable world of the new indie adventure game, Night in the Woods.
After a successful campaign on Kickstarter, game developers Infinite Fall (Alec Holowka, Bethany Hockenberry, and Scott Benson), have produced this quirky yet introspective game that has been gaining popularity among the let's-players corner of gaming YouTube.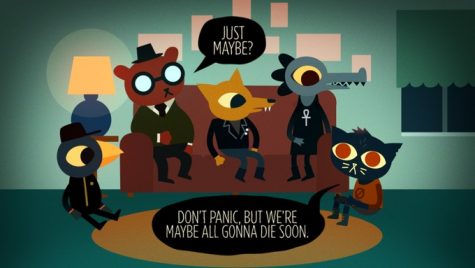 The game is set in Possum Springs, a once-great mining town inhabited by a gaggle of cute animal townies, and focuses on main character, Mae Borowski. Mae has returned home after dropping out of college for reasons unknown, and attempts to return to the normalcy of her pre-college life as she reunites with old friends. But things aren't as simple as they appear in Possum Springs, and as Mae reconnects with buddies Bea, Gregg and Angus, she finds herself in increasingly spooky situations.
On the surface, Night in the Woods masquerades as an endearing game with a cast of snarky 20-somethings characters and a gorgeously captivating art style. A closer look however, reveals some pretty intense subject matter for these cuddly characters. Mature themes such as mental health issues, substance abuse, sexual identity, and mourning are all expertly weaved into the storyline of this "more than meets the eye" gaming experience.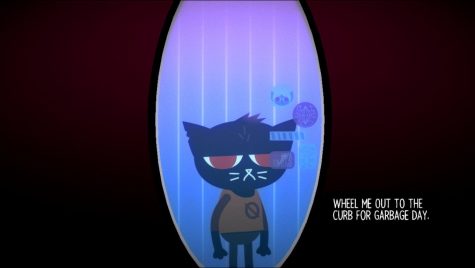 Many millennials who have played through the game feel particularly connected to the vague, aimless sense of dejection that Mae seems to be suffering from. Returning to a town that holds little opportunities for her, full of weak connections to peripheral friends and no concrete future plans, Mae's situation is one that is far too familiar for today's current generation of unemployed recent graduates. Despite having a seemingly abysmal sense of self-esteem, an apparent proclivity for violence, and an idealistic view of her friends' problems Mae remains a likable character. What gives her such a strong and real sense of character is the fact that she is deeply flawed. Exploring Mae's personality may become an eye-opening experience for some players who see pieces of themselves reflected in her.
Despite her flaws, Mae tries her best to be a supportive friend and daughter. The complexities that are more subtly confined to her own mind are revealed throughout the progression of the game as well, making her a deeply sympathetic character.
Mental health is not a topic that is typically addressed in video games (even less so in major titles than in independently developed games) and it is refreshing to see this chillingly real portrayal of issues that many people commonly deal with.
Other characters will be relatable to players as well; from an alligator named Beatrice ("Bea" for short) who has been left to run the family hardware store after her mother's passing and her father's ultimate breakdown, to Gregg and Angus, a same-sex couple whose personalities are night and day, to the countless other vaguely gendered, unique furry creatures that inhabit Possum Springs.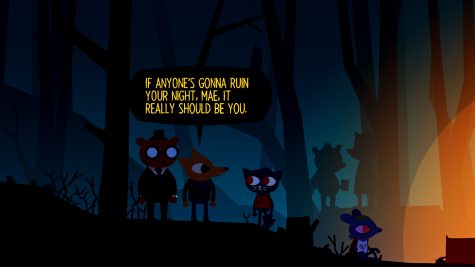 Because the game is extremely driven by character development, the plot tends to unfold at a purposefully glacial pace. Each player's experience will be uniquely their own, as in-game decision such as who you choose to spend your time interacting with affect the storyline. The actual gameplay is repetitive in nature. With each passing day, the seasons gradually change and the player is left to explore the town and interact with its many characters. One of the only attributes that prevents Night in the Woods from being a point-and-click game is a bit of platforming and very mild puzzle solving.
Suspense builds as it inches towards the wintertime, and Mae and her friends slowly become aware of an increasingly sinister underbelly of their seemingly quiet town. Depending on who the player chooses to make Mae spend time with, side adventures and character relationships will progress the storyline. No matter who you interact with though, Mae and her gang of buddies are comically flippant about running around town committing petty crimes, getting closer and closer to the truth.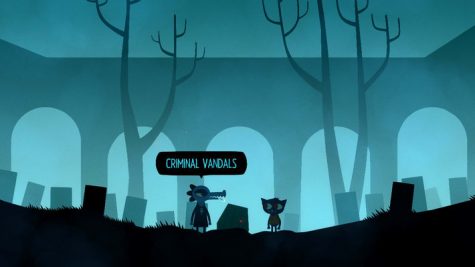 If you weren't convinced already, or even if you don't consider yourself very much of a gamer, (*sidenote: neither do I!) Night in the Woods just might be the game for you. Charming characters, witty and natural dialogue that's often laugh-out-loud funny, as well as mystery and stunningly beautiful color palettes will entice you into giving it a play through.
The game is available for purchase now on Steam, Itch.io, and for gaming console PS4.