Dancing with A Reason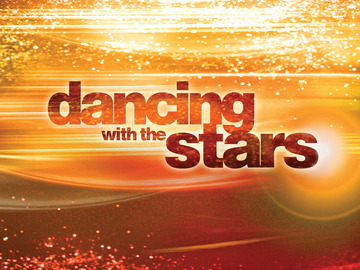 Monday brought the start of the new fall television shows and this viewer couldn't be happier. I was one more rerun away from beating my cable box with the remote while screaming, "Why is there nothing on?"
I will admit that I watched Dancing With The Stars season 17 opener with some skepticism after having stopped watching the show due to the lack of any real stars. The thing about Dancing with the Stars is that people join the cast for a number of reasons and the pay off at the end is little more than trophy (and paycheck dependent on how long you stay in the competition). So, if you are not sure if you will be getting a paycheck next week and all you get is a stupid disco ball why join the physically demanding show at all? Let's use this season's cast to decode many of the different reasons a faded celebrity might have to join to show.
Amber Riley and Leah Remini: Weight loss and general health. Riley, known for her role as the curvy diva Mercedes on Glee, admitted to having health issues earlier this year and wants to prove that big girls can be just a graceful on the dance floor as a smaller girl. She proved this and more by receiving a 27 from the judges on her cha-cha, the highest score of not only the night but ever given for a week one performance. Remini, famous for her role as the hot wife on King of Queens, did well with a respectable score of 21 on her foxtrot and has already proved that she will be a hand full for partner Tony Dovolani.
Snooki and Elizabeth Berkley: Good old fashion image rehab. "Snooki," who now wishes to be addressed as "Nicole", is trying to steer away of the "hot mess" persona she developed via MTV. She wants to show how she has matured through motherhood. She scored a 23 on her cha-cha with her pocket sized partner Sasha Farber. Oh poor Elizabeth Berkley!! She is best known for her roles on Saved By The Bell and in Showgirls. She badly needs image rehab and now that she is a new mom, she is trying to reboot a career that was destroyed by the horrible Showgirls. Showgirls was intended to distance Berkley from her Jesse Spano persona and transition her into more adult roles. Unfortunately she can't seem to distance herself from the flop of a movie (in fact during her critique from the judges, Bruno called her "the original Showgirl" and she visibly cringed). Her and partner Val Chmerkovskiy tied for second place with a score of 24 on their contemporary dance. Good luck. You'll both need it.
Jack Osborne and Valerie Harper: Seizing the day. Last year Jack Osborne was diagnosed with Multiple Sclerosis. MS is a nerve disease that has on occasion left the self-proclaimed adrenaline junkie blind in one eye and with numbness in both legs. MS can cause a rapid decline in an individual and Osborne almost cheerily told his partner Cheryl Burke, "that he wants to do Dancing With The Stars while he still can." His doctors recommend that he should avoid highly intense physical work-outs but nothing is going to stop him. He scored a 23 on his foxtrot proving that his older sister Kelly isn't the only one who can dance in the Osborne family. There is something both inspiring and scary about watching a 78-year-old with terminal cancer dance a non-stop foxtrot. Yet that is exactly what happened when Valerie Harper took to the floor with her partner Tristan MacManus. After finishing her dance, Harper told the judges that it was good to be alive and good to be dancing. A former Broadway dancer, it was no shock when she was awarded a 21 for her routine but it is the extraordinary measures that she is taking to be able to participate in the competition that is a shock. After the live show she will take Tarceva, a potent cancer drug that will knock her out for the next 24 hours and then return to rehearsals on Wednesdays. Both Osborne and Harper are seizing an opportunity to show that you can do anything.
It remains to be seen if these stars achieve their true goals for dancing on the show; but it is certain that the performances, costumes, and out-takes will reveal more insight and hopefully something more interesting than a bland quick-step from an older star who was insignificant in their hey-day and is trying to revive some semblance of a career with colorful costumes and a near naked dance partner.
Leave a Comment
About the Contributor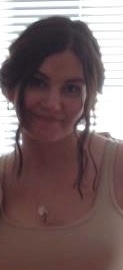 Melissa Nappi, Entertainment Editor
Melissa is a transfer to Mercy College majoring in journalism. During her time at Manhattan College, she was Submissions Editor for the school's literary...