Getting A Taste To Travel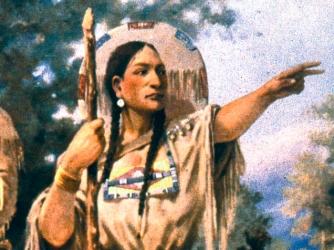 Travelling is a hobby that can bankrupt an enthusiast before the ship sets sea. The thirst to experience foreign cultures and feel grass that the feet underneath haven't grazed is easily quenched with the right guide. In America resides cultures from all around the world and taking a journey across its vast lands can give a sip of each to try the cultural palate.
Food is the Sacagawea on the quest to test the variety of cultures America has. Allow her to guide you from the thin crust of the Northeast-American pizza to the biscuits and gravy of the Appalachian Mountains. Shake with the Caribbean spices along the Gulf of Mexico. Carve along the Rocky Mountain's marbled meats. America has been traversed by so many before us, why shouldn't you?
Immigrants of all callings have rung the dinner bell in America. Cooking runs like water in the blood of a traveler and sometimes it flows according to where it takes place. This is how: flat bread from Italy becomes deep-dish pepperoni pizza in the mid-west region of America, a common Mexican meal of a corn tortilla and fish becomes the refried-bean burrito in southern America, and the crisp biscuits of England rise to be the pillowy biscuits of Kentucky.
Remember that it is only a taste- a distant flair of the foods that are being fired in ovens a thousand miles from here. It has traveled a long way from where it once started and has only been seen by, as far as we know, its maker. Take a bite of that pizza. That taco. Step inside the deli that is calling for a special on bratwurst. Savor each crunch, squish, smush, and pick up where the last culture left the recipe.
Right or wrong, there is still something to be introduced to these recipes that have been passed to us. Give credit to the one before and these new essence's will get along all the same.
New York City is a great space to travel-taste. It's practically where America got started so they got to have food there! With two legs, the passion for adventure, and a few dollars in pocket, you can go far!
Leave a Comment
About the Contributor
William Wheeler, Impact Staff
William "Liam" Wheeler is a student, a chef, and a Christian. He has run a marathon, two half marathons, and has raised over $3,000 to fund cancer...