Disney Introduces First Same-Sex Couple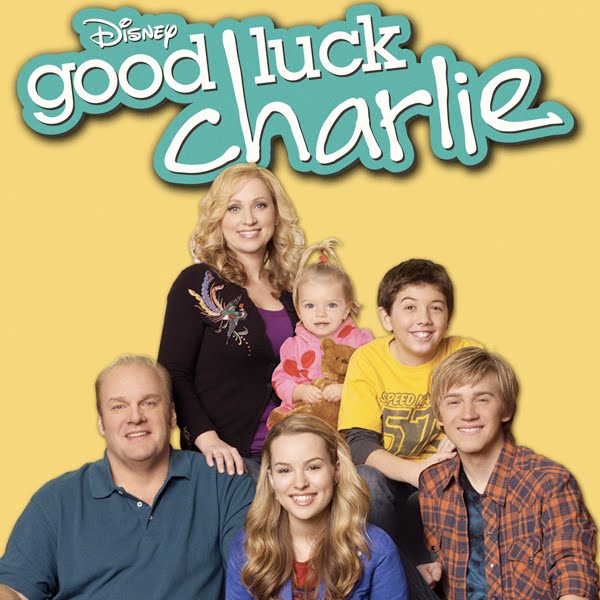 If you thought Queen Latifah marrying 33 couples while Macklemore and Madonna performed the hit song 'Same Love' at the Grammy's was a huge political statement, you might want to rethink that.
On Sunday January 26, Disney Channel's popular family series Good Luck Charlie introduced a lesbian couple, Susan and Cheryl, in their latest episode. Disney announced their decision of introducing a same-sex couple on the show in June, and finally introduced the couple when they dropped off their daughter Taylor for a play date with the main family's daughter Charlie.
A spokesperson for Disney told TV Guide in a statement that "this particular storyline was developed under the consultancy of child development experts and community advisors. Like all Disney Channel programming, it was developed to be relevant to kids and families around the world and to reflect themes of diversity and inclusiveness."
The scene where Susan and Cheryl are introduced is comical, when Charlie's parents Bob (Eric Allan Kramer) and Amy (Leigh-Allyn Baker) are confused about who Taylor's mom was before meeting the couple.
"Taylor has two moms!" Bob declared after proving that he was right that one of the mom's was named Cheryl.
"Nothing gets past you, Bob," Amy sarcastically replied.
There isn't any discussion about it, or any sit-down talk to Charlie on how all families are different. There are no gasps or awkward pauses.
The show just goes on.
Although I haven't watched Disney Channel since I was 12 years old and never really heard of the show, it makes their viewers truly realize how diverse of a channel Disney is. Disney channel has always promoted the diversity of families and cultures, so introducing Susan and Cheryl is nothing different.
Plenty of celebrities are commending Disney on their decision to introduce the same-sex couple. Former Disney star Miley Cyrus tweeted in support of their decision, writing "I commend Disney for making this step into the light of this generation. They control so much of what kids think! Life isn't about bright sets & wardrobe & kids becoming superstars! This is INSPIRING!"
Although many people are praising Disney on this decision, others are not. One Million Moms, the same group who led a boycott against Ellen DeGeneres as an ambassador for JcPenny, posted an official call to action on their website.
"Disney has decided to be politically correct instead of providing family-friendly programming," the group wrote. "Disney should stick to entertaining, not pushing an agenda. Conservative families need to urge Disney to avoid controversial topics that children are far too young to comprehend. This is the last place a parent would expect their children to be confronted with topics that are too difficult for them to understand. Mature issues of this nature are being introduced too early and too soon, and it is extremely unnecessary."
Their uncalled for rant won't affect Disney anyway, as Susan and Cheryl will not appear on the show again, as Good Luck Charlie is ending its series run on February 16th. If Disney was really pushing an "agenda", they wouldn't have introduced the couple in the last few episodes of the show.
Plus, Disney isn't even the first family-friendly network tackling gay issues. On ABC Family's show The Fosters, not only are their two lesbian mothers who foster the children, but has even featured a transgender teen on the show, and it's a huge hit.
And let's not forget Glee, when they introduced Wade "Unique" Adams as a transgender student in 2011. A show known for its diversity of having different students of different backgrounds and walks of life, which gets constant backlash is another huge hit and another family-friendly show.
There's a number of family-friendly shows who include same-sex marriage couples in their television shows, and I know that we will continue to see more. Our generation is more open to the idea of same-sex marriage couples, and honestly, who cares? So what if someone is gay, lesbian, transgender, bisexual, whatever! We're all people, and we should be able to love whoever we want, without anyone nagging us on how to live our lives.
Disney, well done. For those conservatives out there who believe Disney should be punished for something other television networks have been doing for years now, I have only one thing to say to you:
Deal with it.
Leave a Comment
About the Contributor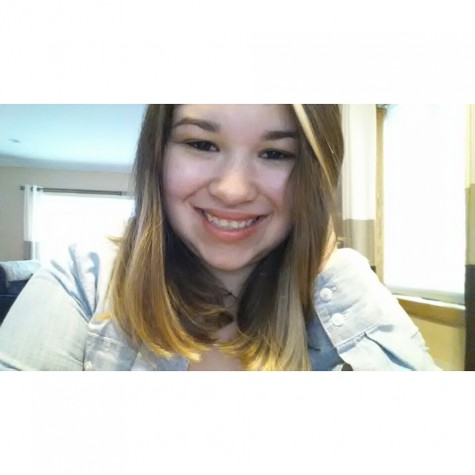 Maria Elena Perez, Managing Editor
I'm a senior at Mercy College majoring in journalism, and have been writing for The Impact since my sophomore year. Currently, I am the Managing editor...