Birthday Blues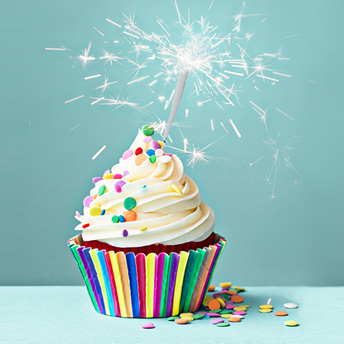 Confetti, balloons and cake. These are probably the top three emoji's used when its someone's birthday. And if restaurant employees don't horrendously and embarrassingly sing you happy birthday – is it really your birthday?
Maybe you woke up and don't feel any different, but when you look in the mirror, and really look, you have to decide if this is the person you want to be for the next year, and the rest of your life for yourself, your friends and your family. A scary thought. Our flaws are sharply focused on by ourselves and maybe even others, but we forget is that we woke up and saw the darling sun for another day.
As grand as it all may seem, there is a hidden, dark, harsh reality that may seem hard to escape. We will be celebrating the anniversary of our existence – you acting, feeling, living, loving human, you. It's like you know what awaits you at the end of a tunnel that is lit with string lights and the most important pictures of your life. You made it – to 18, to 21, to 25 and so on. Countless people in this world didn't so how will you live your life for them? Your birthday is a celebration of you getting older, and all that has accumulated to where you stand now and that can be extremely overwhelming.
Birthdays can be anxiety inducing, stressful, and demanding. "What are we going to do?" I don't know. "Are you excited?" Yes…but no. "Do you feel older?" I don't even know what I feel right now or who I am.
After all, it's my birthday and I can cry if I want to.
It's okay to mourn what will be let go of. Similar to a funeral, it is a celebration, however a mourning of a life also. The only difference is it's more of a celebration because the life has the privilege to continue. When you're the centerpiece, it's important to take a look around and thank your friends and family for all of their sacrifices over the years, and for providing you with such comfort and love. It is beautiful to have the ability to spend time with friends and family when there are so many people in this world that lost this opportunity for some reason or another.
Not only birthdays, but also milestones and holidays can resonate the same effect on a person. We are forced to confront our age and the remaining time we have to accomplish our goals. Before any of this, we have to figure out what our goals actually are. We acknowledge how things are going in our lives, and examine them more closely since we have the attention on ourselves.
The expectations are so high, not only for that day but for your life in general. The thing about expectations is they shouldn't control you. They are motivating forces but if you continue to have expectation for someone else, you will more likely than not be consistently let down.
I understand more now why most 50th, or "over the hill" birthdays are surprises put on by loved ones. Who wants to admit that they are probably more than halfway through their life? That's definitely mood altering. I even have trouble admitting that the progress bar on my life is almost a quarter full, but still loading. There are tons of ways to get your mind off of the stressors of the holiday or birthday. Birthday blues or holiday blues are a real thing, and its OK to feel it through.
By the end of the birthday or holiday celebrations, you would probably be feeling better already. A lot has been going on to get your mind off of how you are feeling. So finish the celebrations, eat your cake and make sure someone rubs your name on your nose, hug your best friends and parents, and think about what goals are in your future. Take a deep breath and introspect. Remember what it has taken you to get where you are. Realize how many people love you, because you are loved. Don't get caught up in the little emotions, there are much better, larger, greater things out there that deserve your attention.
Leave a Comment
About the Contributor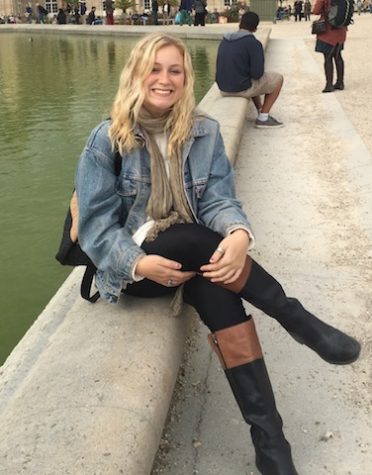 Abigail Smith, Staff Writer
Abigail may be a Public Accounting major at Mercy College but she's not your average accountant. Abigail enjoys meditating, journaling and reading in her...