How PAX East Saved My Life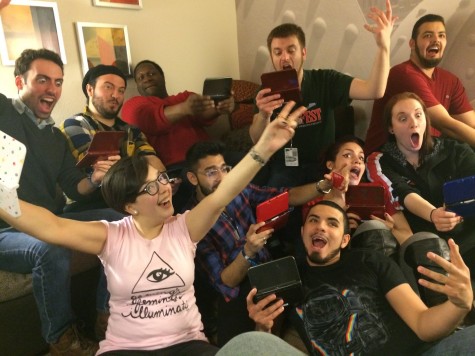 Getting trapped in the monotony of your day-to-day can cloud your long term goals. Trudging week after week through the daily schedule of work, school, bills, and general responsibilities can consume your mind and heart if not checked. Sometimes a reminder of what one is ultimately striving for, in my case a thriving career in games journalism, is needed to motivate an individual through their dark tunnel in hopes of seeing the light at the end.
On March 6th, 2015 I took a three day trip out to Boston with a friend to attend a gaming event called PAX East. PAX is a place where fans and people of the gaming industry come together in celebration of the medium. There are panels to attend, game-cultured inspired concerts, exhibitor booths from indie and major AAA game developers/publishers with demos of new games, tabletop tournaments and free-play areas where you can play your favorite gaming consoles for free.
This was my third time there and I've always attended it as media. Despite being denied a media pass this year, I posed as a friend of mine who worked in the same gaming site I wrote for who got accepted but was unable to attend. However, the outlet we worked for went under a few months ago, making this my last trip under that site's banner; I felt sentimental. Being media when it comes to festivals like PAX is asking to being a rock star. You're able to attend parties for free in the evening, almost always being ushered into the VIP section. It's always open bar, and there is always something free to take home. On the actual show floor of the event you can skip the long lines to play games being demoed and make an appointment with the booth to come play at your leisure. Sometimes your outlet even covers your room and board for the duration of the weekend.
I barely took advantage of any of the above during this trip.
Instead I observed the show floor like everyone else, didn't go to any event party, and paid for everything I took back to New York. I opted to surround myself with old gaming journalism friends and colleagues, absorbing every bit of knowledge and insight I could. At a mixer after show floor hours (exclusive to media and industry folk), I networked with others within the field and made a genuine effort to connect with them. I drew inspiration from watching a panel featuring a lot of my good friends sharing their experience in the gaming industry as females. I was excited about video games again, something I haven't really cared for since I've started my new job in January.
That's when it hit me.
This ominous dark cloud I've been underneath since the beginning of the year all has to do with starting my new job as a vendor, starting another semester of college, and losing my writing gig a few months prior. I had lost the outlet (literally) to express what I'm most passionate about, which is gaming. Because of that, all my focus was drawn to working and grades to an overwhelming degree. I woke up every day with knots in my stomach from knowing I had to go to work. My job isn't hard, but it's not what I'm passionate about, and it's not my career. It certainly won't lead me to anything I want long term and only serves as an ends to a means.
On the last night of the trip, my old boss and good friend threw a party in his swanky hotel room. All of our friends were there, drinking and conversing, playing tabletop games and discreetly giving me back the light in life I'd unknowingly lost.
After the party, my friend and I went into the ally of the hotel and smoked a Jay while we Ubered our way back to our room.
The clouds have been lifted.