"The Big Oops," the downfall of CBS
CBS News has officially outdone themselves.
In the early morning of Oct. 2, Haley Geftman-Gold, the Vice President and senior council of CBS News, released a statement about the Las Vegas shooting in which she had shown her true colors to the world.
In her statement she claimed that she had felt no remorse and stated, "Im actually not even sympathetic [because] country music fans are often Republican gun toters."
This statement directly affected me because I am quite the fan of country music. I feel like I am able to stand for those who also enjoy the genre when I say that she, in a technical sense, is declaring that these concert attendees deserved the large amounts of rounds fired at them while enjoying a Sunday night concert.
This is a prime example of today's portrayal of stereotyping. Just because the majority of country music listeners could possibly be Republicans doesn't exactly mean they are all "gun toters," and especially does not mean that they deserved to be killed in cold blood.
After releasing this statement via Twitter, Haley Geftman-Gold was immediately fired from her fairly high position at CBS.
Following her sudden ousting from the major news network, CBS released a statement that reads: "This individual who was with us for approximately one year, violated the standards of our company and is no longer an employee of CBS. Her views as expressed on social media are deeply unacceptable to all of us at CBS. Our hearts go out to the victims in Las Vegas and their families."
After releasing this statement as an apology for the networks former Vice Presidents horrendous tweet, CBS felt they were in the clear, but not for long.
A newsworthy catastrophe occurred, putting CBS in the deep end.
Monday morning CBS tweeted, "Tom Petty, legendary rocker, is dead at 66. The musician reportedly suffered cardiac arrest."
This tweet sent a shockwave through the rock community and touched the heart of many Tom Petty fans, until LAPD tweeted, "The LAPD has no information about the passing of singer Tom Petty. Initial information was inadvertently provided to some media sources. However, the LAPD has no investigative role in this matter. We apologize for any inconvenience in this reporting."
It was later released that Tom Petty had not passed away. He had actually just finished wrapping up three performances in Los Angeles and suffered from a heart attack which led him into critical condition. It had been assumed that the legendary rockstar would not make it through the night because he was taken off life support.
At the time as this "rumor" was posted, Petty did suffer a heart attack and was in critical condition, but did not Passy away just yet.
It wasn't until later Monday night that the news came true about Petty's death. This didn't clear CBS, though, it actually affected the trustworthiness of the news network among its everyday followers.
This must be a rough time for the "big shot" news network and most definitely decreases the trust that its followers provided. Hopefully the network will be able to climb out of the dismal hole that they dug themselves into.
Leave a Comment
About the Contributor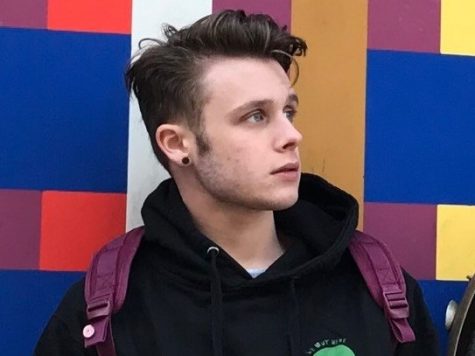 Jack Henry Johnson, Staff Writer
Jack Johnson (no, not the singer)

Jack Johnson has always believed that his writing abilities would be crucial to his future. As a young student the...