First Listen: More Life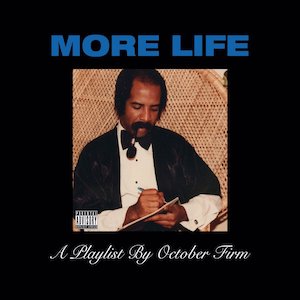 After months of set backs, Drake's new project "More Life" is finally here, and it was definitely worth the wait. After waiting 3 years for "Views", fans were not expecting a new project this soon. After the single "Fake Love" was released last October and the project was announced, fans have anxiously been waiting after the project was set back multiple times.
Drake referred to the project as a playlist rather than an album, and later released the track list which consists of 22 songs, which is longer than the average album.
The format and length of this project is interesting of the back, Drake has achieved international success already, he doesn't have to play by the rules anymore and is free to release unconventional projects not only because fans will listen to it but the label knows it will sell regardless of what it is.
In true OVO fashion, the album was released on their Apple radio show. Starting off with a phone call from Drake since he is currently overseas on tour, thanking everyone involved in this project and 40, his trusted producer who has become his right hand and heavily influences his work. No other artist today has so many people listening to the radio show on a Saturday like it's the 60's, but fans tuned in and #morelife flooded social media. Twitter became a listening party with fans all over the world commenting on the album as they were all listening to it for the first time.
In today's generation, it's very rare for someone to listen to a whole album in one sitting. When we have any song available at our finger tips, it becomes harder to grab someone's attention for that long, however Drake found a way to do so. Their release approach is smart and interesting. Not only does it bring attention to their show, but also makes people listen to the project in it's entirety first. The album wasn't up on Apple music or Spotify until the show ended.
After listening to the project I get why Drake called this a playlist. The interludes beautifully connect the sections of the album. There are different moods and instead of being a straight jump, the interludes ease you onto the next part and let the listener know the vibe is about to change. By the second interlude I recognized that's what was happening.
The album starts off with summer/caribbean vibes. Expect these songs to be playing everywhere this summer. They are very fast paced and catchy. Then it moves on to a hint of the old Drake, with clever lyrics. The album comes to a close with Drake's current vibes, and the not so friendly radio songs.
The features in this album were incredible, it seemed like an odd mix at first but after listening to the project, they now make sense. UK rapper Giggs, PARTYNEXTDOOR, Sampha and the long awaited Kanye features were my personal favorites.
Overall, More Life is commercial enough to be successful while also being interesting and out of the ordinary. Drake took advantage of the fact that he is established enough to experiment and know that his fans will like it. I really enjoyed the summer vibes, the "Take Care"/old Drake hints are included here and there. I also enjoy the ratio between party songs and more chill ones.
I especially enjoyed the attention to detail, the way one song flows into the next one makes this an album worth listening in one sitting and on repeat. The songs go well together while also not being repetitive. I loved the playlist concept, definitely what made the album for me. I would give it a 9 out of 10.
Favorite Songs:
No Long Talk (feat. Giggs): Reminded me of "If You're Reading This Is Too Late", one of those songs you blast while getting ready. UK rapper Giggs was an interesting feature. 9/10
Passionfruit: My personal favorite. It screams summer. Perfect song to blast with the wind0ws down, throwing out some LA vibes. Not something you would expect from Drake but I love it. Oddly enough sounds like the music that is always playing at H&M. 10/10
Jorja Interlude: Gives me some "Take Care" vibes, you might recognized a familiar sample at the end. 8/10
Blem: Nice lyrics, reminds me a little bit of "Controlla". Probably going to be my summer song. 10/10
Gyalchester: You're going to hear this on the radio a lot. Clever lyrics. 9/10
Teenage Fever: Who doesn't love a good Drake love song? 10/10
Glow (feat. Kanye West): The long awaited Kanye Feature. You can tell Kanye had an influence with the production. Sounds like a song from "The Life Of Pablo." 9/10
Fake Love: It's been a little over played but I still love it. I can see now why this was the single. 9/10
Expect to hear "More Life" all summer and see everyone using lyrics as Instagram captions. Give it a listen if you haven't yet. How can we not love Drake right?
Leave a Comment
About the Contributor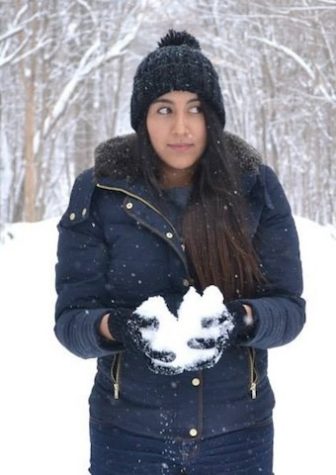 Alejandra Naranjo, Staff Writer
Alejandra is a Music Technology major at Mercy College who is born and raised in Colombia.

She writes a column titled Let's Talk...

She can reached...