Lazy Naturals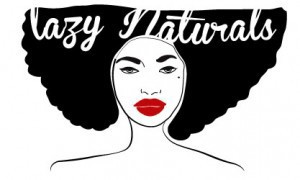 "How do you get your curls to look like that?" I asked my classmate as we waited for class to start.
"I braid it the day I wash it, which is the only day I touch it," she says. "I only touch my hair once a week. Yeah, I'm a lazy natural." I knew I envied her right then and there.
I wish I could touch my hair once a week and have my hair still look nice and curled for the rest of the week. Unfortunately for me, that's not the case. I have to put in a lot of work to get my hair looking right and it'll only last me a few days, three days maximum, until my hair frizzes and de-curls. Than, it's time to rewash it again or co wash it. Fortunately for me, I'm not the only one like this.
While on YouTube, I decided to look up curly girl videos; these are videos that showed what other curly haired, natural girls do to take care of their hair. A few things that I did, they did too, but there were somethings that I realized I needed to start doing, especially if I want to achieve the once a week style regimen. These things, although small, are in fact vital to my hair care.
For starters, I used to co- wash my hair. Co- washing is simply conditioning your hair instead of using shampoo every single time. This keeps curly hair, which is prone to dehydration, hydrated. An important thing to note, co-washing isn't really washing your hair. What it is is when one applies conditioner, while in the shower, and combing the hair. This is important. I found that when I co-wash, my hair looks less dry, which is in part of the conditioner. Also, that refreshes your curls and takes away any frizz.
Another thing I've seen was deep conditioning. That was something I hadn't done before. I ended up thinking 'why hadn't I done that before?' What is the benefit of that? Moisturized hair! Usually it is best when you sit under heat, but hey, having your hair in a shower cap for like half an hour with the conditioner does wonders. Fortunately, a lot of hair care products that cater to natural hair have deep conditioners in their lines. I started doing that recently and also found that my hair looked more moisturized and the curls are much more defined.
I also learned about the dangers of towel drying and cotton pillow covers. I learned that these two things causes your hair to frizz because they take away oils and moisture from your hair. A replacement for the towel is a t-shirt or a micro-fiber towel. I use the t-shirt method of drying my hair because I live on a budget and don't want to spend money of a new type of towel. Also, I have so many t-shirts in my drawers that I don't use, that I though "why not put you into use." Of course the t-shirts I use don't have cotton in it because of how cotton affects the hair, and that is something that I've learned from experience. Once, I dried my hair with a cotton tee, and it dried in like 2 minutes, I couldn't add any product to my hair because of how dry it was, and it was frizzy and too puffed for my liking. Many people like microfiber towels, but for me, I'd rather to test it when I'm not living on a budget.
But most of all, I'd rather live lazily. I'd rather use a tee-shirt because I have them in the house and don't have to buy one. I don't want to co-wash and deep condition. I envy lazy naturals. But, hey, my hair is the thing that gets seen first, and my hair doesn't let me be lazy with it, so I guess I'll put in the effort
Leave a Comment
About the Contributor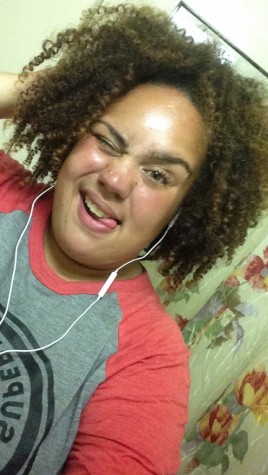 Faith Rodriguez, Staff Writer
Faith Rodriguez is a fifth year senior studying behavioral science. She has an interest in all things media. She is a kindergarten after school teacher....