The Monster
Not the kind you can see.
There's a monster outside.
Not the kind you can see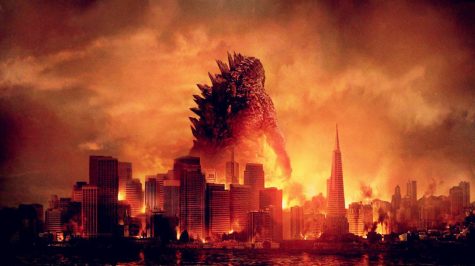 so that you can protect yourself from it. It's the kind you can't see until it's too late and it has already consumed you. The monster is invisible to the naked eye and can take over other people's bodies and you won't be able to tell you're infected until two weeks later.
There's a monster outside.
This monster is well known but cannot be stopped yet. This monster has spread to many different countries and has caused havoc. This monster has infected countless amounts of people. It started in China with over 80,000 people infected with this monster but it didn't stop there. It has made its way into the U.S. and into my backyard.
This monster has caused panic throughout the world and the fear of the unknown has overcome us all. When humans are consumed with fear, their minds become jaded and are no longer thinking about helping each other but thinking of ourselves, which is not how it should be. Divided we are easily conquered, but together we can stand a chance. The monster spreads when we are close together giving us a reason to stay away from one another causing more of a divide. It can infect you through surfaces that you touch making us stay home. The only way to tell you have it is if you have fever, a cough, and shortness of breath – according to the CDC. Since there's no way to contain the beast yet, you are left to protect yourself and stay away from others so you don't lure the monster to them.
There's a monster outside.
This monster is the reason why the shelves are empty. Everyone is stocking up on food in a panic. Buying more than they need and even getting into fights about things like toilet paper. The monster shows us our true colors. When humans are faced with a pandemic, it activates our animal instinct causing some of us to think irrationally, making it harder on the people who are working overtime to supply us. As the monster is spreading, the world slowly shuts down with it. The government is putting a shut down on nonessential stores, trying to contain the beast. Even though we had a head start in attacking this monster, it still spreads like wildfire consuming every bush in its path and taking lives with it.
It comes, it takes, and it devours – leaving us stuck in our tracks.
Businesses are closing their doors, store shelves are empty, and streets are deserted. The city that never sleeps is finally sleeping.
Everyone stays inside because the monster is here.
I can't help wondering if we caused this monster? Are we responsible for it being alive? All the things we do to the earth and the pollution and waste. Is this the earth's way of fighting back?
I'm not sure, but I do know the earth is thriving since the monster has arrived. In Wuhan, China, the air pollution has dropped since the quarantine. The country's air is cleaner than ever before. In Italy, the canals are seeing less boat traffic ever since the shutdown. The fish are visible and the swans have returned. Nature is taking its rightful place since the monster came.
Is this monster all bad or is this monster is a wake up call to humans?
The monster came and took countless lives. It stopped countries in its tracks and ruined families. This monster came to destroy, but it also came and reset some things. The earth that we love and take advantage of is getting a break; some time to breathe without the stress of humans.
We have no choice but to stay home and interact with our children. All gatherings are canceled so it gives us time to sit and reflect. Some of our hobbies that we love but never had the time to do, we can now pick back up again.
Society made us prioritize work over everything. We wake up and go straight to work everyday missing out on the little things in life. Now is the time to start smelling the roses again. In this time of crisis, all we can do to try to protect ourselves from the monster is stay home and wash our hands.  You should also try to find a passion, read a book, paint, etc. You can be creative now, it's time to express ourselves and make the world a brighter, happier place. Even though times are uncertain, we need to stick together. Help your neighbor be compassionate to the ones who can't help themselves in this time of need. Continue to practice social distancing to protect yourself, but always be mindful of others in the process.
The monster may be spreading but we can all do our part to contain it.
Leave a Comment
About the Contributor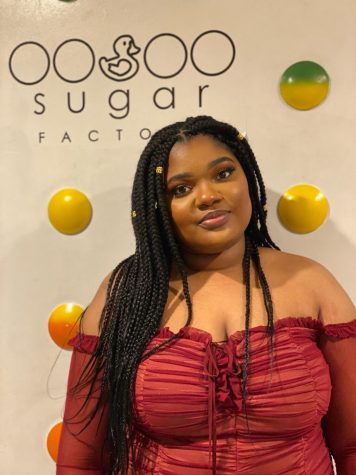 Sedoney Henry, Impact Staff
Sedoney (Sid-Don-Knee) Henry was born in Jamaica but grew up in New York with a lifelong love for poetry. She's been writing poetry for years, as it always...