Amazing show : Radio City Christmas Spectacular
I went to Radio City Music Hall and watched Christmas Spectacular with my Korean friends last weekend. The Radio City Christmas Spectacular is an annual musical holiday stage show presented at Radio City Music Hall in New York City. The show features over 140 performers, lavished sets and costumes and an original musical score. The 90 minute revue combines singing, dancing and humor with traditional scenes in spectacular stage settings. The star performers are the women's precision dance troupe known as the Rockettes. Since the first version was presented in 1933, the show has become a New York Christmas tradition seen by more than a million visitors a year.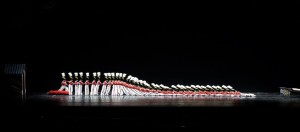 When I saw the Radio City Music Hall the first time, I was surprised because of the awesome design. An independent designer named Donald Deskey decided to compete for the role of designing some of the Radio City Music Hall. In order to do so, he invested his money into a presentation of an Art Deco design which utilized glass, aluminum, chrome and geometric ornamentation, promising a modern theatre, unlike any other in New York. Including marble and gold foil, Deskey focused on creating the most elegant pieces of work he could make and finally he was chosen to design Radio city music hall.  The interior Art Deco design of Radio City is one of the most amazing aspects of this theatre.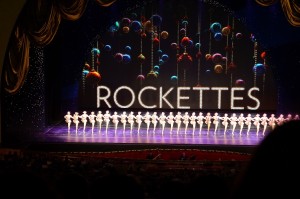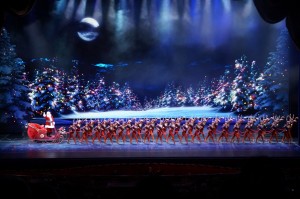 Many people know that John Rockefeller is known for the creation on Radio City Music Hall but they don't know about David Sarnoff who is head of the Radio Corporation of America planned on making Radio City Music Hall a palace for people by offering a beautiful theater containing wonderful plays while also charging average prices for tickets so that everyone would be able to see this new spectacular. Amazed by this spectacular this new theatre, Radio City Music Hall became one of the most well known theaters in the world.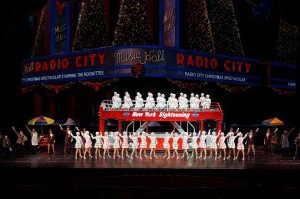 When I was watching the amazing show, I felt very happy that I could experience the Christmas atmosphere in New York City in advance. I think it was one of my best show I have seen so far because there are a lot of awesome music and fantastic performances that put me in awe. I especially loved the parade of wooden soldiers . It seemed like a game of human dominos and it was surprising and interesting to me. The 2013 production is currently running from November 8 through December 30, 2013. I strongly recommend  you guys to go Radio City Music Hall and watch Christmas Spectacular right now. I am sure you will be happy to watch that amazing show.
Leave a Comment
About the Contributor
Heejoong Chung, Impact Staff
HEEJOONG is an exchange student from Yonsei Univ, in South Korea. He majors in Business Administration and he is highly interested in sports and business....