Review : NY City Ballet Nut Cracker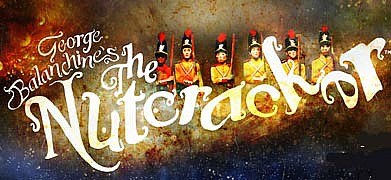 Do you know about Ballet? As you know, Ballet is a theatrical representation of a story that is performed to music by trained dancers. In case of me, I don't know about Ballet well and I don't have experience watching Ballet performance. About one week ago, one of my Korean friends Moon suggested me to go watching NY City Ballet Nut Cracker and I accepted because I like to experience new things and I think it will be worth it.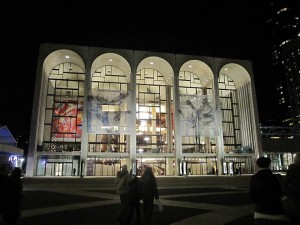 NY City Ballet Nut Cracker is held at the Lincoln Center. Lincoln Center for the Performing Arts is a 16.3-acre (6.60-hectare) complex of buildings in the Lincoln Square neighborhood of Manhattan in New York City. Last Sunday I went to Lincoln center to watch Ballet performance with my friend Moon. Before watching Ballet performance, I took a lot of pictures because Lincoln center was so wonderful.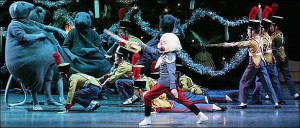 The story of Nut Cracker began from Chistmas Eve. On Christmas Eve. Family and friends have gathered in the parlor to decorate the beautiful Christmas tree in preparation for the night's festivities. Clara received a wooden Nutcracker carved in the shape of a little man, used for cracking nuts. The other children ignore it, but Clara immediately takes a liking to it. Fritz, however, purposely breaks it. Clara is heartbroken. During the night, after everyone else has gone to bed, Clara returns to the parlor to check on her beloved Nutcracker. As she reaches the little bed, the clock strikes midnight. Suddenly, mice begin to fill the room and the Christmas tree begins to grow to dizzying heights. The Nutcracker also grows to life-size. Clara finds herself in the midst of a battle between an army of gingerbread soldiers and the mice, led by the Mouse King. Finally Nutcracker beat the Mouse King.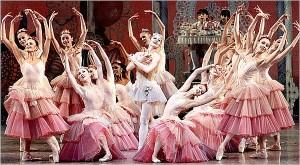 Even though this ballet performance was my first experience, I could enjoy easily because I knew about story very well. When I was very young, I read a book about Nut cracker. I love this story because Nut Cracker is very simple and interesting. When I was watching the performance, I was very happy due to lovely music. Including the song " March", there were so many Tchaikovsky's music and I could listen lovely music for two hours. My favorite scene was first scene. At the first scene many cute children danced with music and I thought they are very good at dancing even though they are very young because they practiced a lot. In addition, every character in the performance were attractive and their dancing was beautiful.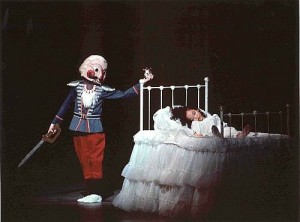 After watching all the ballet performance, I felt really happy and warm. Even though character on the stage didn't say anything, they express all massages with music and I think it is very impressive. Now I am really big fan of Ballet because of Nut Cracker and I want to recommend this amazing ballet performance to Mercy college students. I am sure it will be worth it.  
Leave a Comment
About the Contributor
Heejoong Chung, Impact Staff
HEEJOONG is an exchange student from Yonsei Univ, in South Korea. He majors in Business Administration and he is highly interested in sports and business....