Just What Does Make March Madness So Great
So it's that time of year again! The Super Bowl, the World Series, the Stanley Cup Finals, the NBA Finals, the Daytona 500 and Wimbledon. All great sports events. All huge spectacles. But nothing compares to one of America's greatest sporting event.
March Madness is now upon us!
It's one of those things that some people just don't understand. The upsets and stellar athletic plays that make watching Sports Center in the morning way more interesting than it's ever been.
Something crazy about the one and done tournament and a student section of cheering fans that have more school spirit for their school than you could ever imagine. The band getting them into it, the cheerleaders getting them pumped and the school cheers they sing every game. The sea of school colors behind the hoop more prominent than anything else in the crowd.
This year my team went out before it even got started. UCONN was out for the men. Although the women are in on their side but the women's tournament is just not the same. Both the returning National Champions. Let us take a minute to mourn the loss.
Okay!
But just because my team is out doesn't mean that's the end of watching. There is so much more going on.
Keep in mind that these are college athletes. They do not get paid aside from the scholarship they are provided for a college education. But they are not pros saving themselves for a long time career where you can try again next year. This is it for them.
The four years you get to play in college are all you have to prove yourself. There's no bonus for winning games. There's no trading players. Coaches recruit the best team they can and hope for the best mindset for coaching and developing skills.
Watching the games you are amazed by what some of these kids can do.
But that's just it. They're kids.
They are kids who still go to school to get a college education. Kids who are looking towards the future to what they can become.
Sure some go on to the NBA and become stars or maybe just average players.
So this becomes a game of pure pride and love of the game.
Another reason. Let's just say the fact that there are 68 teams with single elimination games. Makes filling out your brackets a little more difficult than expected.
Everyone who's watching has their bracket filled out. Even if they may not know anything about college basketball. There's a simple kind of fun in filling out a bracket and trying to predict the future and the outcomes of these unpredictable games.
The favorites could easily be topped by a team in which you have never heard of before. And that one little thing could break your bracket and your out. Or even rooting for teams your not even a fan of.
When it comes down to it winning your bracket challenge is all about one thing.
The money.
Except for me personally. I can make a bracket but it's all for fun. This is also for the players playing in the actual game.
If any players do make brackets money is one thing they can't win. The NCAA has a strict no gambling policy that college athletes have to oblige to. Especially with this huge conflict of interest.
Any confident player on a team would have themselves going all the way! Confidence is key.
Now, the last thing that makes it one of the most amazing spectacles in sporting events all around is just the thing we were talking about before.
The unpredictability!
You know a game is close when it comes down to one clutch shot. You choke or that one man becomes a hero to the entire school for that moment.
When things come down to one play you never know what's going to happen until that final buzzer goes off.
Teams that may not have done well in the season until the end are making their runs. Those are the teams you've never heard of are making the tournament a bit more interesting when people tune in to a unranked team who's name you may not heard of before.
These cinderella teams making a run at the title are always a guarantee when watching the tournament.
On the world stage they show that truly anything can happen. Giving hope to any underdog that their day comes. And that is their day. Nothing holding them back.
Whether you enjoy watching basketball or not, March Madness is undeniably one of the best TV reality shows of all time. The rising stars, huge upsets, incredible back stories, buzzer beaters, game changing moments and only one true champion will not disappoint.
Plus what other sporting event is on for you to watch?!
Leave a Comment
About the Contributor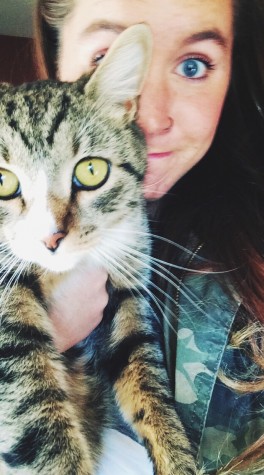 Marie Roser, Managing Editor
Marie Roser is from Kingston and attends Mercy College for TV and Radio Production. She was on both the field hockey and lacrosse team for four years at...