Justice For Female Artists Over 30
Women have been battling with sexism and harassment since the dawn of time and those in the music industry are no different. Those who were seen as the new and exciting artists are their debut have been known to later find themselves facing the unspoken threat of ageism. Singers such as Madonna, Pink, Christina Aguilera, Britney Spears, and The Chicks are some of the many artists who have hit that inevitable wall of being shunned out for aging in an industry when getting older is frowned upon.
For this installment of Justice for…, we will be shedding light on recent albums of women over the age of 30 that were once looked at as exciting and are now seen as old, problematic, crazy, or simply boring. All notions fall under the stereotypes placed under ageism in the music industry.
The Chicks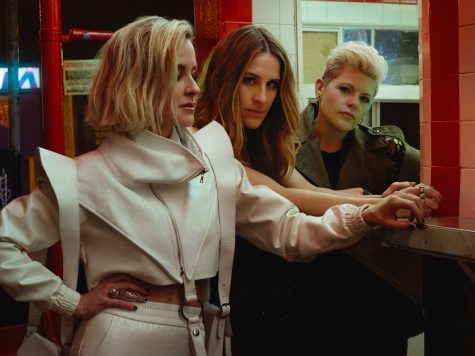 One of the most iconic groups of all time was done dirty by the music industry because they practiced their first amendment and they are back again with great music. I must admit that country music is something I've never gravitated to, as a result, I've never listened to much of The Chicks (formally known as Dixie Chicks) previous albums, however, their recent album Gaslighter which is their first album in fourteen years is an incredible representation of music from experienced artists with even greater personal experience to back them up. Back in the '90s and early 2000s, the Dixie chicks were arguably the best group in the music industry, and their music was played on almost every radio station across the country. However, after making some publicly unfavorable comments regarding then-president G. Bush, the group was publicly shamed and blackmailed by every country station and most of their fan base especially after the group refused to back down on their comments like many in power wanted them to. Even though their 2006 album Taking The Long Way went on to win five Grammys, it took the group a little over a decade to come out with their next album since they had burnt many bridges and each dealing with devastating and public divorces. When they did release Gaslighter many were disappointed with how different this album sounded in comparison to their previous more "fun" and catchy" songs. The album, heavily based on member Natalie Maines divorce from her ex-husband received reviews from fans that it was nice but full of hatred and sadness. However, most fans will be surprised to know that even though life gets better when you get older it is also full of hatred and sadness, especially when you go through multiple kids and a terrible divorce. Everyone has different opinions about the group and the album, but even if you like it or not, it should be noted that the group was not trying to make an album that reflected their previous work but something that reflects their current state in their lives and describes the hurt they've been through.
x
Mariah Carey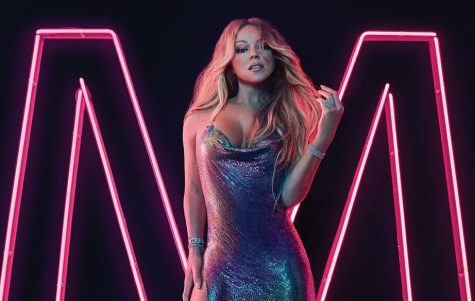 Queen Carey, not underrated in the slightest yet her recent work has gone greatly underappreciated. Whether if you have been living under a rock or not, everyone should know who Mariah Carey is. "Honey", "Emotions", "All I Want For Christmas Is You" all classics and all get the recognin they deserve, but it seems like everyone, not LAMBS forgets that she is still making new music today and not just promoting her old classics. I would say that every album post The Emancipation Of Mimi (2006) (aged 36) has gone under the radar of the general public and left out for dust. Yes, she had a handful of single hits (Obsessed *Memoirs of An Imperfect Angel* and Touch My Body *E=MC2*) which came out after the fact but still, her works have gone under the radar. If you were to go up to random everyday people on the street and ask them what her last studio album was, I wonder what they will say, I bet it will all be different. Her ACTUAL last studio album Caution, released in 2018, marked a shift in a more R&B/trap beat production that brought in "younger" and artists such as Gunna, Ty Dolla Sign, and Skrillex. To make a long story short, the album flopped with only 43,000 U.S sales which is far below the millions she was used to at the beginning of her career. She later went on to say that her voice wasn't the healthiest and the material wasn't the best, but this is in one of my top five albums from her and I'm not the biggest Mariah Carey fan. This album was incredible but it seemed a little out of her comfort zone and I wonder if she decided to work with all new artists as a way to change up her style or to connect with a younger audience and bring in better sales?
x
Britney Spears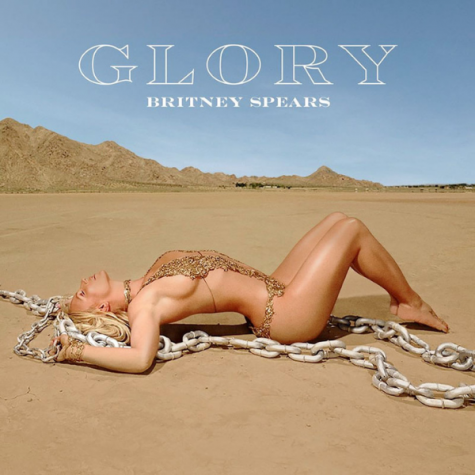 My queen, Ms. Britney Spears. I am a Britney STAN and it's not because we share the same first name (or because I strongly believe I was named after her) but it's because she's a legend in every way and is one of the few artists who makes incredible music and is incredibly nice. Just like Ms. Carey, everyone knows Britney Spears but not everyone knows her most recent music. …Baby One More Time, Oops… I Did It Again, Toxic are some of her classics but they are also her older music in her catalog and she has released over nine albums in her career. Even though her music has been delayed due to the ongoing #FreeBritney movement, she has released music as recent as 2016 and most people outside the fandom can't name a song from her post-2010. With the exception of Britney Jean (2013) she's never released a bad album and doesn't deserve the dust she's been given during the past decade. Her music has become more mature and discussed topics that flirted with sex and emotional intimacy during the past decade in a half but people are still stuck on her juvenile hits like her debut and sophomore songs.
*I want to note that I'm only discussing her music and not her personal life in this post*
x
Christina Aguilera  everyone said she copied gaga but gaga copied Madonna and a little of Christina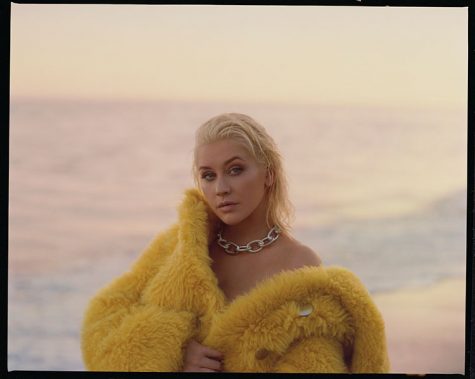 Another one of my queen's that I adore with my whole heart! Ms. Christina Aguilera, you can't describe her, you just have to listen to her music and her story to understand her legendary-ness. While I don't want to compare Britney Spears and Ms. Aguilera (I hate comparing them like others do as they have very different musical styles), I will say that their current mainstream success and how the general public has forgotten about them are similar. After breaking into the music industry at very young ages and having great success, they were "forgotten" and "left behind" in the music industry as they hit their thirties (early 2010s) and have had albums only known by their hardcore fans since the early part of last decade. Her last three albums Bionic (one of my personal favorites in her discography), Lotus, and Liberation are great albums that discuss everything women in their late 20's 30's and 40's experience and deserve much more recognition than received. Christina is one of the rare artists whose music always reflected what women experience (from sexism to sex) but has been hindered due to haters and unfavorable comments from her. It doesn't make it any better than much of her latest album Liberation shed light on sexism in the music industry and discussed what many are afraid to talk about.
x
Ageism. It's an outdated, patriarchal idea that is still prominent in our daily lives. We place ownership on women in the music industry that they must be fun, curious, adventurous, beautiful, and sexy especially once they reach a certain age. It's ridiculous. Even when you think of many legends songs' (especially females) you think about tracks released when they were teens or very young adults, for the most part, they didn't fade into obscurity, most of the time they are still producing music and other than the artist's STANS/ strong fanbase, many barley even care. The double standard is horrible, for male artists they can get fat and ugly and never change their appearance for views if they do it for their own pleasure. for women when they get to a certain age it becomes essential. "make it exciting for us" you basically need to reinvent yourself.
When you make music, you are should write and produce it in a way that makes it personal for you, whether it sounds like what's on the radio or not. Many artists, regardless of gender shouldn't try to make their music young if they don't want to, however, many artists are forced to in order to appeal to the popular demographic. Everyone wants to hear the new and fresh artists (ex, Billie Elish, Dua Lipa, etc) but when they get older and more "seasoned" will people still love and stream them the same? History tells us no.
Leave a Comment
About the Contributor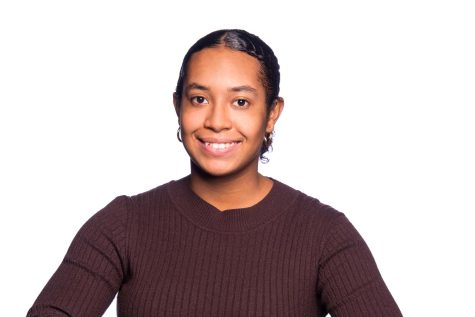 Britney Guzman, Impact Staff
Britney Guzman is a Senior at Mercy College. She writes a column called Quali-Tea News where she discusses her love for cats, Taylor Swift and mental...