Reopening Hesitations: Are We Ready For The Reopening Of Civilization?
Prior to March 23, 2020, I had never taken an online class before in my life and swore that I would never take one.
Now I've only taken virtual classes for over a year.
When the initial shutdown occurred over a year ago, I had a range of emotions and had a difficult time trying to process the rapid changes that were occurring not only in school but in life. Experiencing everything shutting down at such a rapid pace made me feel like we were living in the real-life version of the apocalypse. Schools, restaurants, clubs, and everything that contains humans suddenly became physically vacant, and suddenly every one of all ages and backgrounds had to suddenly learn how to live their lives remotely. I've never even used the camera on my computer prior to the shutdown, and I'm still having problems trying to find the perfect location with the best lighting.
As vaccinations are becoming widely accessible to Americans and hospital rates, due to COVID-19, continue to decrease, the re-opening of previously closed establishments, travel destinations, and work requirements are becoming more and more accessible. After over a year of isolation, heartbreak, and virtual interaction. The question is beginning to be asked which is, are we ready for the reopening of life essentially?
Just a quick recap, since the early beginning of last March, hospitalizations due to COVID-19 skyrocketed with nearly all centers reaching max capacities for months on end. However, since late last year, the infection and hospitalization rates slowly began to decrease and as of March 31, 2021, the current number of hospitalizations is 1,272 over the last seven days, which is a decrease from the weekly average of 1,699 from the last four weeks according to nyc.gov. Due to a noticeable decrease in positive cases and hospitalizations statewide, many establishments such as schools, restaurants, clubs, etc. have gotten the green light to slowly reopen, which has made many excited and others nervous for the future of everyday people. I like to consider myself in the middle.
While I'm excited that we are starting to get some control of this horrible virus, I am worried that we as a nation are jumping the gun on reopening. Especially when the three vaccines (Pfizer, Moderna, and Johnson & Johnson) available are still not accessible for many Americans. Yes, that is changing and the eligibility requirements are becoming more and more broad, but it is still impossible to get an appointment.
"It took me over three hours just to get an *expletive* appointment," says Maria Ramos, a 64-year-old New Yorker who suffers from heart issues. Ramos is one of the many with health issues that became eligible for the vaccine early this year. "I called customer service eight times while my daughter was pulling out her hair trying to get me resister and it took forever!" says Ramos
Ramos like over 50 million seniors across the states has been having a very difficult time booking a highly coveted appointment for the vaccine. It is also estimated that 10% to 20% that are eligible are missing out because they lack the knowledge or funds to go out and get vaccinated, according to Dr. Anand Iyer, an Alabama pulmonologist who spoke to CNN. The problems are not going away either with hours longs lines and constant website crashes still plaguing the accessibility for millions of Americans, and with more and more eligible for vaccinations, the problems are only going to increase.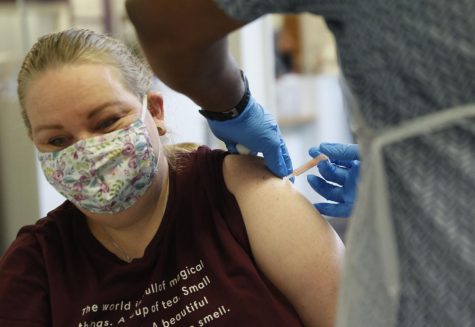 The inability of millions to get vaccinated is one of the many issues currently arising from the vaccinations. Other concerns such as hesitations about the limited ability of the doses, the post-vaccination effects, and more are some of the everyday Americans. The what if's are enough for some people to pass on a vaccine. "I will never get vaccinated for the coronavirus," says Delton Jones, a 70-year-old electrician who questions the actions of the majority officials in power. "In my opinion, I think there are [tracking] chips in the vaccines and it will be used to hunt you down if you owe money to the feds or something," half-jokingly says Jones. "You're not taking my money," laughs Jones.
As I said in the beginning, I find myself in the middle of those ready for vaccines/ the restoration of everyday life and those who are concern about the future. I want nothing more than to see normal life resume, but I want to make sure everyone is safely vaccinated and for everyone to have the opportunity for it with little roadblocks. While I hate living my life through a screen, I will continue to live in misery if that keeps my peer and me safe until we all are able to get the access we need.
Leave a Comment
About the Contributor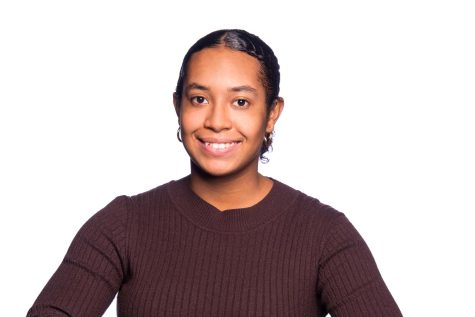 Britney Guzman, Impact Staff
Britney Guzman is a Senior at Mercy College. She writes a column called Quali-Tea News where she discusses her love for cats, Taylor Swift and mental...