Britney's Best: Albums Of 2021
While 2021 might have been a slight improvement from the travesty that was 2020, it was still as terrible as Drake's most recent album Certified Lover Boy. However, even though Drake came out with an album full of nothing but misogyny and questionable puns. I am here to inform those of you who are as lost as my future husband and share some of the best albums to have come out of the redemption year of 2021.  
Red (Taylor's Version) Taylor Swift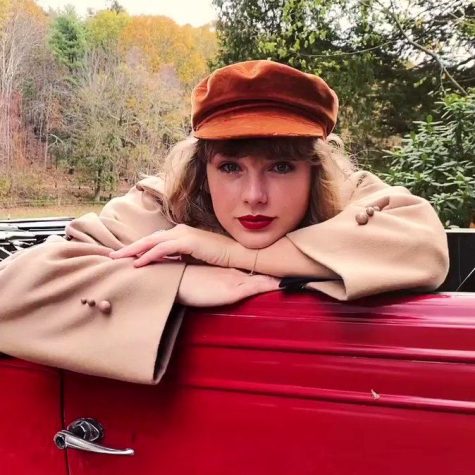 This is obviously not a top ten post because if it was, then our queen Ms. Swift would be down at number one. Yes, I know that this is technically not a new album, as most of it is re-recorded songs, but we must pay homage to the queen of pop/country every year. Taylor is making sure that we are fed throughout the pandemic and has released a total of four albums in the past two years including her new releases Folklore and Evermore. Red (Taylor's Version) is the re-release of her 2012 album. This version includes all 20 original songs and nine "vault" songs which are unreleased songs written during the original publishing time. While re-releases might not seem interesting to the average person, Taylor's inclusion of vault songs gives the original album more charisma and in Red (Taylor's Version) in particular, it provided more clarity to not only the original tracklist, but to her life at the time which she described being as one of the most challenging times of her life. Throw in the worst mistake she's ever made (Jake Gyllenhaal) we are shown, especially through "All Too Well (Taylor's Version) (10 Minute Version)", that she was struggling much more than we knew, not only in her love life but in her personal life as well as shown through "Nothing New (Taylor's Version) (from the vault). Removing my Swiftie emotions from the equation, this album is not only the perfect pop/country album, but comforting to happy, sad, confused, and lonely young people like me.  
My favorite (new) songs in order: 
1) Nothing Man (Taylor's Version) (from the vault) 
2) All Too Well (Taylor's Version (10-minute version)  
3) I Bet You Think About Me (feat. Chris Stapleton) (Taylor's Version) (from the vault) 
Star Crossed Kacey Musgraves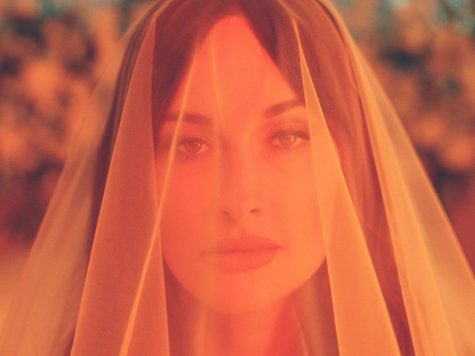 Okay… so… I am putting this on the list mostly because I am a huge Kacey Musgraves fan and love all her work by default. Pageant Material and Same Trailer Different Park feel more like excerpts from my diary rather than albums from an artist who does not even know I exist. Her 2018 album Golden Hour was cute but strayed more towards pop/country rather than a pure country like her first two albums and that is not what I like from my Kacey. Her 2021 was marketed as a divorce album and it is, but I felt like if she took more time crafting it, it could have been legendary. The inspiration for this album came from her 2020 divorce from ex-husband Ruston Kelly, who was also the inspiration of Golden Hour which was marked as a love album. I put this on my best albums list because it is indeed a particularly good album, but it did not feel as personal as her previous three. However, "Camera Roll" is perfection and makes me cry every time.  
My favorite songs in order:  
1) Camera Roll 
2) Good Wife 
3) Star Crossed 
Between Us Little Mix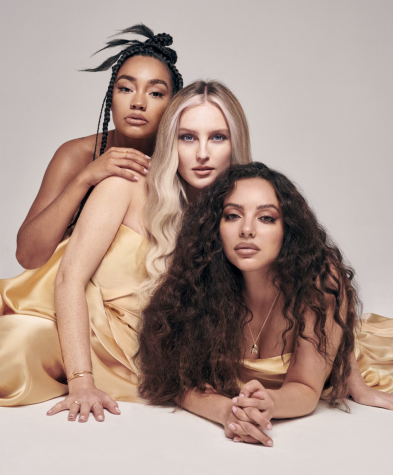 No, I do not want to talk about their upcoming hiatus, so I am not going to bring it up any further. Between Us, the trio's greatest hits album celebrating their 10-year anniversary as a group, contains all their best-charted songs along with a few fan favorites such as "Wasabi", "Always Be Together" and "Sweet Melody" to name a few. However, they did include brand new songs, "Cut You Off," "No," "Trash," "Love (Sweet Love)" and "Between Us." The title track serves as a farewell to not only the group but to the fans who have supported them over the past decade and change. "Between Us" is the epitome of a tearjerker and will make anyone, fan or not, cry tears of sadness and joy.

"

The first time I heard the song which was the night of the release, my previous laptop had just died after only a year of me having it. I had spent the entire previous day on the phone with IT trying to fix it (which I never did) and listening to this song for the first time made me cry so much that my neighbor came to my door at 2:00 a.m.

worried if I was okay and needed to call an ambulance. Let that experience show you how beautiful the song is. 

My favorite (new) songs in order: 

1) Between Us 

2) Cut You Off 

3) Trash 

= Ed Sheeran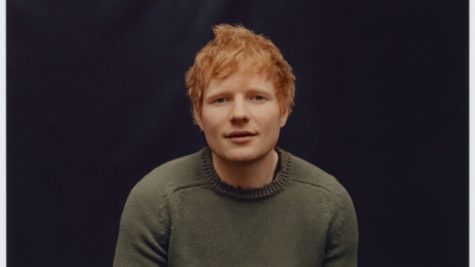 Ed Sheeran is one of the three male artists that I listen to, and his albums never fail to disappoint. His latest album = serves like a Lover-type album that Taylor Swift released back in 2019. It is his in love, happy place album that reflects on how content and happy he is in his life now, which is something a lot of people do not seem to like these days. He recently got married and had a daughter which is indirectly told on this album and as a fan, I am happy that he himself is happy in his life right now. I do not mind at all that this album is full of songs describing how much he is in love, even though I cannot relate to that myself. Some might consider = to be his worst album, which I agree with. The songs feel more like they were written for Tik Tok more than anything. However, as I said about Kacey Musgraves earlier, this is still a fantastic album with songs I listen to daily, 
My favorite songs in order 
1) First Time 
2) Overpass Graffiti 
3) Visiting Hours  
Leave a Comment
About the Contributor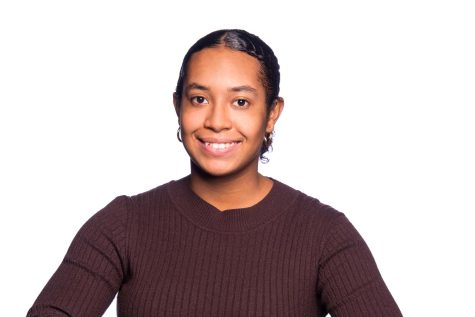 Britney Guzman, Impact Staff
Britney Guzman is a Senior at Mercy College. She writes a column called Quali-Tea News where she discusses her love for cats, Taylor Swift and mental...