Become a Giggler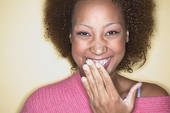 While brain storming things to write, I came across an interesting website called HelloGiggles. The name alone intrigued me. Who would come up with such a name and what is it about.
Naturally I clicked on the website.
Curiosity will eventually kill this cat.
HelloGiggles is not what I expected it to be. I half expected it to be a porn site, making fun of amateur porn videos. If it wasn't that, I expected it to be another site where people could post funny videos and pictures. Though I was intrigued, I would've gotten bored with the site immediately if it was another funny video/picture site.
HelloGiggles is an all women site that was founded by Zoey Deschanel (actress/musician), Sophia Rossi (producer) and Molly Caleer ( writer/internet sensation). According to the sites About Us section, the site is for pure entertainment and creative females. This site is not about men bashing or catty women fighting. It is about positive thoughts and sharing of creative ideas. The content of the website is women friendly but it does not have a strict no boys policy.
In fact, a few articles on the site are written by men. A author by the name of Edward Hasen wrote an article titled "The Real On Rolling In The Deep". The article discussed the inspiration to Adele's Rolling In The Deep and how we should show the guy some gratitude for inspiring such a song. The blog was really a fun read.
The blogs' main purposes is to inform, entertain and inspire. It's not personal blogs about the writer's day. No one wants to read that. It's about sharing ideas and views on different topics.
On the top of the page, going across there are ten different headers. The headers are; New!, Video, Articles, Shop, Authors, Write Us, Contribute, BFFs, Forum and Youtube. The section break downs make it easy to look for what you're interested in.
The site has thirteen different categories to look through. The categories are, Entertainment, Treats, Beauty, Fresh Giggles, Cuteness, Home, Social Studies, Rants, Raves, How To's, Moms, He Haw, and The Daily's. Thirteen sections seems like too many. It seems like too much information to take in at one time.
The only issue I have with the website is the advertisements. THOSE DAMN ADVERTISERS ALWAYS HAVE TO BE IN THE WAY!
The website does display advertisements on the left side of the the page, but it's in your face. There is nothing I hate more then advertisements that take up half the page so I have to scroll to the right and ugh it's just a huge mess. All advertisements should be put on the bottom, not in my way.
Of course in the top right corner there is the share button. Share it on your facebook, twitter and whatever else social networking website exists. Facebook has become the center of the universe so it's important to share (especially The Impact articles =] ).
The site offers an email address to submit you're own content. Of course there are guidelines;
"We want you to to make us giggle, too. Submit your favorite original and found videos, text posts and photos below! If material originally came from another source (i.e. you found that cat photo or dancing baby on another site,) please be sure to include that link with your caption!"
They want to hear your voice, but want to make sure the right credit to everyone involved is given. It makes sense. It's all about being positive and making positive things happen.
The site offers a few hours of time well spent. Not only could you interact with other readers, you could be apart of the whole experience of HelloGiggles.com. You can become a Giggler.
It's light reading at it's best in my opinion. Recently I haven't found any good websites to look through so I find myself on Facebook. Growing and maintaining imaginary farms or kicking ass in Words with Friends. Becoming another statistic of those addicted to the social networking site.
Here is the chance to entertain yourself in another way online and share with your amazing Facebook community. It will give you something more to talk about then, "What does that status mean?", "Go send me stuff for my farm." etc.
Take a break from that busy schedule of Facebook stalking about check out HelloGiggles.com.
Have a great day everyone!
Leave a Comment
About the Contributor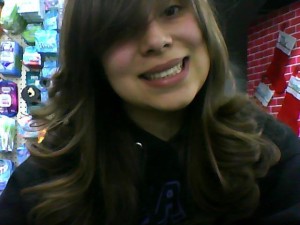 Rebecca Espinosa, Staff Writer
Rebecca Espinosa is a senior media studies major. She has been a staff writer for the Impact but was then promoted to Online Editor. She loves to write...