Why Eli Manning is Obviously a Hall of Famer
Eli Manning deserves his place in Canton Ohio.
After 16 years as the quarterback for the New York Giants, Eli Manning has called it a career. Manning represented the Giants with nothing but class. He left Giants fans including myself with so much to be grateful for, with the two Super Bowls being at the fore front.
Now with Eli no longer taking the field every Sunday during the football season the debate can begin as to whether or not he is worthy of the Hall of Fame.
This isn't a debate should last very long because the answer is obviously yes.
They say that the best ability is availability and Eli was always available. He has the third longest streak of consecutive starts by a QB in NFL history with a total of 222 when you factor in the regular season and the post season. If wasn't for former Giants head coach Ben McAdoo inexplicably benching him for Geno Smith in 2017 this streak would have been even longer. When it comes to the streak you obviously have to be healthy to play in all of these games, but even more importantly you have to be good enough to be the starter every week. How many times do we see throughout the course of a QB's career they end up getting benched because they weren't good enough to get the job done. This has never been the case with Manning up until his final year when the Giants actually had a QB ready to be his successor.
Now we get to the fact that he had two historic playoff runs which saw him beat Tom Brady (the greatest of all time). People like to say "T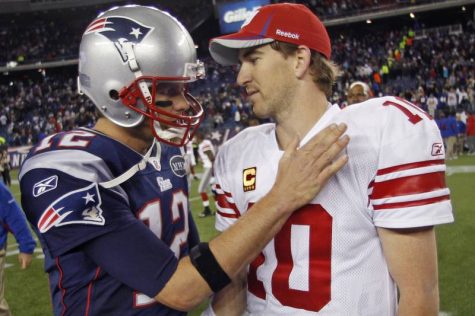 ake away those two Super Bowls and what has he done?" But guess what, you can't take those Super Bowls away. Whether you want to believe it or not, they happened.
Eli didn't have the most glamorous stats in those Super Bowls, but he made plays when they mattered most. He had the unbelievable play in Super Bowl XLII where he avoided multiple sacks in a third down situation where they had to convert to find David Tyree who capped it off with what's now known as the "Helmet Catch".
Then of course he had the throw to Mario Manningham late in Super Bowl XLVI leading the Giants to the championship that year. Those two game winning drives against the greatest dynasty in the entire league is something that most quarterbacks couldn't pull off.
There's no doubt he had great defenses that made life difficult for Brady, but we also have to take into account the routes that he had to take to get to each super bowl was very difficult.
In the first super bowl run he had to beat Tony Romo and a Cowboys team that went 13-3 in regular season and were heavy favorites in that matchup. After defeating Romo, Eli led the Giants into frigid Lambeau Field which has arguably the greatest home field advantage in the entire league and beat Hall of Fame QB Brett Favre who was also leading a team that had gone 13-3. The temperature during that game was minus one degrees.
The second run to the Super Bowl saw him take down MVP Aaron Rodgers who is one of the most gifted and talented QB's the league has ever seen, again doing it at Lambeau field. The Packers went 15-1 that year and were the prohibited favorites to win it all. I can honestly say I didn't think the Giants had any shot winning that game. Not only did they win, they dominated them winning by a final score of 37-20.
Then Eli went into San Fransisco to take down the 13-3 49ers in the NFC Championship Game en route to his second Super Bowl championship and MVP. Eli is the only QB in NFL history to win five consecutive road playoff games, none of which the Giants were favored in.
Eli also consistently threw for over 4,000 yards a season and made the Pro Bowl four times which isn't too shabby.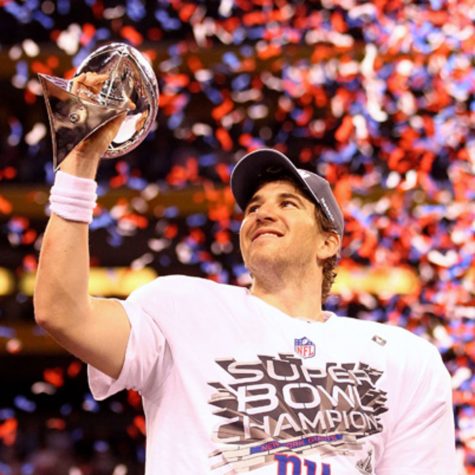 It doesn't help that the Giants didn't give Eli the requisite pieces he needed during the last five years of his career. Maybe that's why people don't see him as Hall of Fame worthy, because all they remember is seeing Eli having to run for his life because he didn't have an Offensive Line to protect him.
I scoff at the idea that people would rather have Donovan McNabb or Tony Romo over Eli as their QB when you look at all three of their resumés. Both Romo and McNabb have excellent regular season numbers but zero titles to show for it. But hey I guess some people only care about winning games in the regular season.
What people have to realize it there are levels when it comes to the Hall of Fame. You have the ones who are the clear first ballot Hall of Famers, like Brady, Peyton and Rodgers, and the ones who had to wait a few years like Joe Namath and Kurt Warner.
Not once did I say that Eli is getting in on the first ballot, but there's no doubt he deserves to be wearing that gold jacket in Canton one day.
Leave a Comment
About the Contributor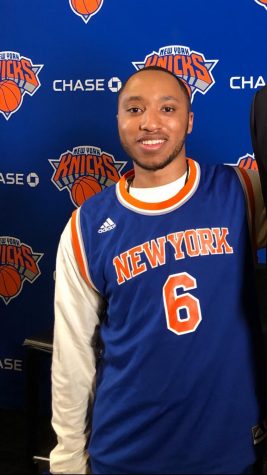 Ellis Joshua, Impact Staff
Ellis is a Senior Media Studies major who is looking to become either a sports writer or sports broadcaster after he graduates. He has a passion for writing...