The Team That's the Best Fit for Tom Brady
Let me just start out by saying I'm no fan of Tom Brady. But as a football fan, like everyone else, I'm very intrigued to see what team he signs with this offseason.
Every day it seems more and more likely that the greatest QB of all time will no longer be wearing a Patriots jersey. For the first time in his career, Brady is set to hit the open market and become a free agent which means he can decide what his future will be.
It's easy to believe that there's no chan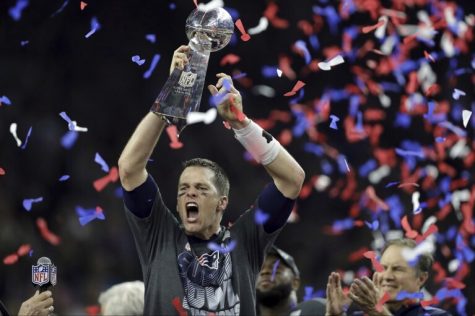 ce that he would leave the Patriots because all they have done is win over the last 20 years. The amount of success that he's had there will never be duplicated by anyone else. He's won six Super Bowls, four Super Bowl MVPs,  nine Super Bowl appearances, and three league MVP Awards. This is all while being coached by the greatest NFL coach of all-time, Bill Belichick.
Although all of the winning he's done in New England can be argument for why he stays, it could also be the argument for why he leaves. Since he is already widely recognized as the G.O.A.T. he doesn't have anything else to prove with the Patriots. It might be time for him to take on a new challenge and maybe answer the question of who needed who more between him and Belichick.
After a lackluster season for the Patriots on offense, Brady definitely needs better offensive weapons to work with than what he had in 2019. With the Patriots not providing this for him, this is one of the reasons why I think Brady will be moving on from them this offseason.
There are a handful of teams that have been listed as potential suitors for him. The Chargers, Titians, Raiders, and Colts are some of the teams to watch out for. Even the Niners swapping Jimmy Garoppolo for Brady seems to be on the table. Now I don't see that happening, but it would be the ultimate power move by Brady if he shipped out Jimmy G and took his place.
Of the teams mentioned, a good argument could be made for each of them as to why they make the most sense for him, but the team that I believe would be the best fit is the Tennessee Titans.
They are coming off of a Cinderella season led by running back, Derrick Henry and Ryan Tannehill as their QB who saw them go all the way to the AFC Championship game. No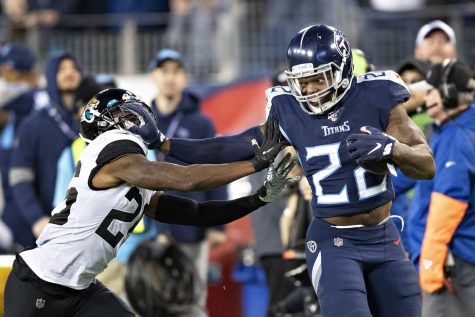 t to mention Brady's Patriots were one of the teams that they beat along the way. With a monster running back like Henry, Brady who is going to be 43 next season, won't have to rely on his arm strength as much and can feed Henry the ball.
The Titans also have a talented young wide receiver in A.J. Brown who is far better than any receiver that Brady had to work with not named Julian Edelman. Honestly, anything would be an upgrade from the weapons that he had around him last season.
Brady's fit with the Titans goes beyond the players on the field. The Titans coach, Mike Vrabel, was a teammate of Brady's from 2001-2008 and was part of three Super Bowl-winning teams. Brady and Vrabel have a good relationship that stems off the field and they were even seen chatting it up on FaceTime recently at an XFL game. Vrabel is an up-and-coming head coach who looks like he can be the one to lead the Titans to the promised land with the right amount of talent.
One thing about Brady is that he is very intelligent and will look at every situation from all angles. The Titans play in a relatively weak division where the only real threat to them is the Houston Texans who I don't think anyone trusts to win a big game as long as Bill O'Brien is their head coach. If he can avoid having to go up against Patrick Mahomes and Lamar Jackson twice a year, I think that's something he will strongly consider.
It won't be too long before Brady makes his decision regarding what uniform he will be wearing next season. Once he decides, it will have a domino effect across the league and we will see other free agent QBs make their move.
Leave a Comment
About the Contributor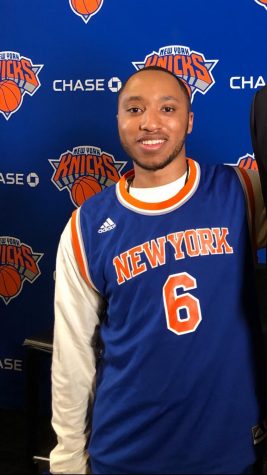 Ellis Joshua, Impact Staff
Ellis is a Senior Media Studies major who is looking to become either a sports writer or sports broadcaster after he graduates. He has a passion for writing...