Who's Really in Control?
The days of owners and general managers being the ones in charge seem to be a thing of the past. It used to be that the players sign the contracts and play with that team for the length of the contract unless ownership or management decides to trade them elsewhere. But lately it seems like it's the players who are the ones that dictate and decide if or when they get traded.
You have star players in the NBA like Kawhi Leonard, Kyrie Irving, and Jimmy Butler who are demanding to be traded from the team that they currently play for. Last time I checked, they are the ones that signed these multi-year contracts to play for that team for a certain number of years. If you didn't want to commit to that team long term then don't sign a long term deal.
Trades are part of the business and I fully understand why they occur when a general manager or an owner decides to trade an athlete. What I don't understand is why players think that they can force their way from one team to another when they are not a free agent or why team owners and general managers give in to the players demands so easily. It's as if the athlete has three job titles. The player, GM, and owner.
What's even more mind boggling is when they then give a list of teams that would be their preferred destination as if they already know that their request for a trade is going to be granted.
In the summer of 2017, it became known that then Cavaliers point guard Kyrie Irving wanted out of Cleveland because he didn't want to play with LeBron James anymore. Irving at the time had two years remaining on his contract. A contract HE signed committing himself to that organization for 5 years.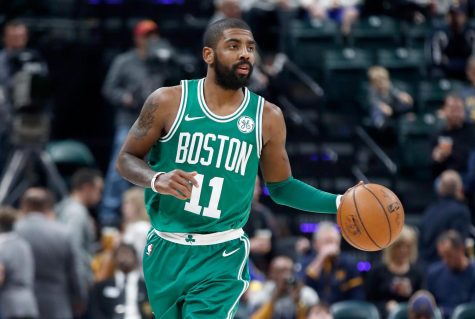 It was reported that if his request for a trade was not granted that he would have surgery on his knee that would keep him out for a significant part of the season.
Of course he got what he wanted and was traded to the Boston Celtics for some Cracker Jacks and a bag of peanuts. Way to go Cleveland. Had owner Dan Gilbert or GM Kobe Altman done what they thought was best for the team and not what Kyrie Irving thought was best for him, they may not have found themselves having to tear apart the roster twice last season.
This is a theme that is becoming more and more common in the NBA. Last off season it was Kyrie. Now it's Kawhi Leonard and Jimmy Butler.
Leonard who had spent the first 7 years of his career with the San Antonio Spurs was traded to the Toronto Raptors this past summer. After a season filled with nothing but injuries and turmoil, Leonard demanded that he be traded from the Spurs, despite only having one year left on his contract before becoming a free agent.
Kawhi gave his sha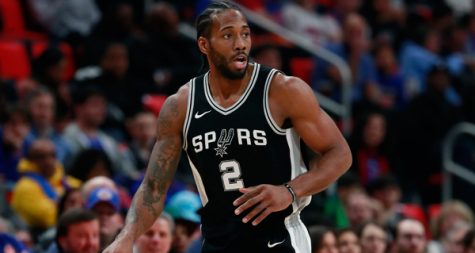 re of teams that he would like to be traded to which included the L.A. Lakers, L.A. Clippers. and New York Knicks. They did not do him the pleasure of trading him to one of those teams, instead, they sent him to Toronto. But by trading him away this is just another prime example of how the players have all the leverage over the owners.
The latest star who has requested to be traded is Timberwolves guard, Jimmy Butler. After helping Minnesota reach the playoffs for the first time since 2004, Butler has requested to be traded due to not being able to get along with some of his teammate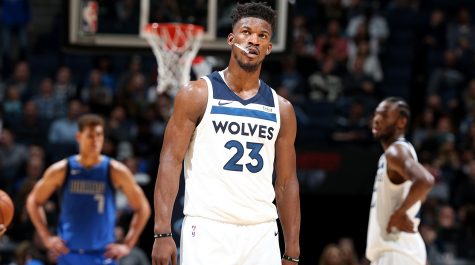 s. If he is not traded before the start of training camp he has threatened to not show up to the teams media day or training camp.
Ownership and management should not be inclined to trade Butler just because he may not have a great relationship with a few teammates like Karl-Anthony Towns and Andrew Wiggins.
Maybe there is more to the story that we don't know, but if that is the leading reason why he wants to be traded, if I'm the GM or owner I tell him "Tough luck. You have one year left on your contract, finish out the deal and then you're free to sign with any team you want."
Time will tell if Butler's wish to be traded will be granted. But if other players getting what they want is any indicator, then it appears he will also be traded before the season starts.
I'm not saying that a player shouldn't ask for a trade if they all of a sudden find themselves in a bad situation. What I am saying is that the players have to understand that management is under no obligation to trade them while they are still under contract with that team.
Unfortunately, with the way things are going it's only a matter of time before the next star player comes out demanding a trade with the threat of not showing up if they don't get what they want.
Leave a Comment
About the Contributor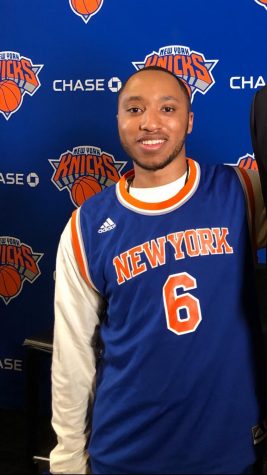 Ellis Joshua, Impact Staff
Ellis is a Senior Media Studies major who is looking to become either a sports writer or sports broadcaster after he graduates. He has a passion for writing...