Farewell to the Captain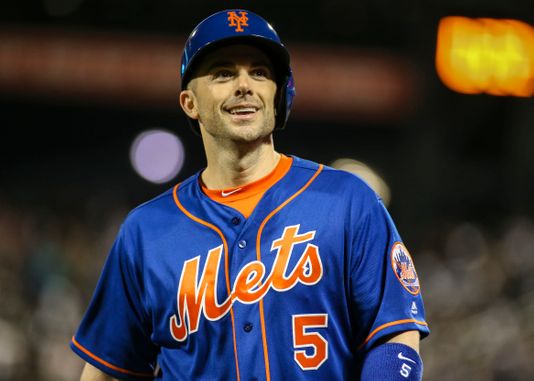 Saturday night we said goodbye to one of the greatest New York Mets of all time. The captain, David Wright.
Wright took the field for the first time since 2016 in what would be his final game as a major league baseball player. It was announced a few weeks ago that this would be his final game after numerous attempts to make a comeback after having various back and neck issues as well as a permanent condition he was diagnosed with called spinal stenosis which would rob him of having a longer career and a spot in Cooperstown as a first ballot hall of famer.
Wright who has been with the Mets since 2004 was the definition of how an athlete should conduct themselves both on and off the field. David was a career 7 time all star with the Mets and won 2 gold gloves at third base. But he was much more than that.
Even though they didn't have many good teams during his his career with Mets, as well constant roster changes, David was the one stabilizer in that organization.
He was the one player that Met fans would always want to see no matter where the team was in the standings. He was loyal to the organization through everything when he could have left for free agency in 2012. David wanted to help put the Mets back on the map and help them win their first world series since 1986.
The best years of his career were from 2005-2010 where he was consistently one of the best players in the league and finished in the top 10 in MVP voting 3 times. He also made the all star team 5 times in that span.
Unfortunately, after being an all star in 2012 and 2013, the injuries started to pile up and would eventually derail his career.
His performance on the field started to decline in 2014 and injuries would start to take a toll on his body. After having shoulder and hamstring injuries, he was dealt the big blow in 2015 having been diagnosed with spinal stenosis. It was crushing news for baseball fans to hear. Not just Met fans, all fans. But if you know anything about David Wright you knew that he was going to do everything he could to get back on the field as soon as possible. And that's exactly what he did.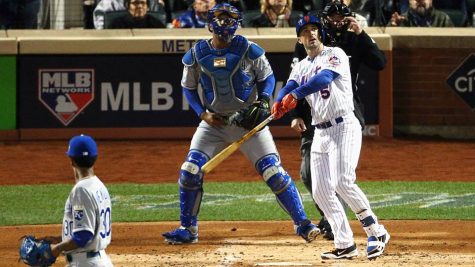 Wright came back late in the 2015 season in what was a magical year for the Mets where they would go all the way to the world series. Wright even hit a home run in game 3 of that series in what would be the their only win, losing the world series 4 games to 1 to the Kansas City Royals.
Even though they did not end up on top, the home run hit by Wright is one that Met fans will never forget.
His bad back would only make it make more difficult to be on the field as he was limited to 77 total games from 2015-2018. After continuing to have setbacks while trying get back on the field, it got to a point where we were wondering not if, but when would we be hearing that David Wright would have to retire.
The announcement was made on September 13th that he would play in his last game ever on September 29th and then would announce his retirement.
The atmosphere at Citi Field was unlike any other, for what was all intensive purposes a meaningless regular season game against the Miami Marlins. Fans started filling in the ballpark at 4:30 for a game that started at 7:10. Everyone wanted to see the captain take the field one last time. Everyone in the building had chills. Tears were shedding down people's eyes as his name was announced in the lineup.
It was a game where no matter what Wright did both at the plate and in the field he would get a standing ovation from the crowd. He had a walk in his first plate appearance and popped out in his second. He also fielded one ground ball at third base.
As he exited the game in the fifth inning for the final time in his career, everyone rose to their feet. It was a moment that even non Met fans had to appreciate because of everything h
e did for that team and that city.
The game went deep into the night as it took 13 innings for the Mets to pull out a 1-0 win, but the park was still filled to capacity to see Wright address the fans one final time.
He thanked the fans one last time and the fans also thanked him with a chant of "thank you David."
It was a moment that he and the fans will never forget as we said farewell to the captain.
Leave a Comment
About the Contributor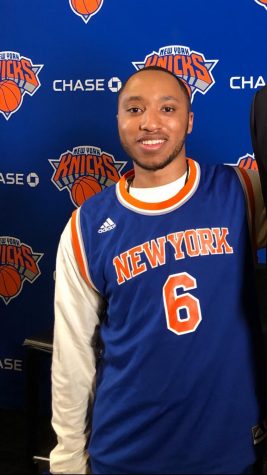 Ellis Joshua, Impact Staff
Ellis is a Senior Media Studies major who is looking to become either a sports writer or sports broadcaster after he graduates. He has a passion for writing...