"Bullpenning" is not the Answer
The new thing in Major League Baseball now is to have what is called a "bullpen" day which means that instead of having a traditional starting pitcher start the game, it's just a bunch of relievers pitching the entire game. This something that can't possibly work long term yet more teams are starting to do it.
"Bullpenning" first became a story this season when the Tampa Bay Rays announced their decision to have their closer Sergio Romo be the starter in a game against the Los Angeles Angels.
Romo is someone who has been a closer his entire career is now being asked to do something that he has never done before, which is start a game. Even though starting the first inning with the score being zero to zero is not a high leverage situation like a one run game in the ninth, its still something that he is not accustomed to doing.
Now the Rays are a team that didn't have a fifth starting pitcher in their rotation at the time due to losing some of their pitchers in free agency and not replacing them, so from their perspective I understand the logic behind the decision. However, I don't understand why other teams started using the "opener".
You had teams like the Blue Jays, Angels, Brewers also at some point in the season have games where they had a "bullpen day" instead having a starting pitcher start the game.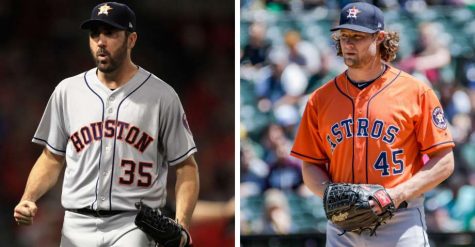 The teams in major league baseball that are built to make a deep run in October are teams that have legitimate aces in their pitching rotation with a bunch of nasty relievers in the backend of the pen.
We saw in the wild card game between the Yankee's and the Athletic's which is a win or go home situation that Oakland went with a bullpen game instead of starting the game with a regular starting pitcher.
To no one's surprise that decision did not work out as Liam Hendriks, who was the one to open the game for Oakland, could not make it out of the first inning without giving up a run.
Right off the bat he gave up two run home run to Aaron Judge which was just the beginning of what would become a nightmare of a game for the Oakland bullpen.
If the decision did work out then that would have been a miracle, but even still, they would not have gone very far after that because you need to have a good starting rotation to compete for a world series.
Some may say that it doesn't matter how you go about getting 27 outs but by not having quality starting pitching it makes it more difficult to get those 27 outs.
When you go with a bunch of relief pitchers from the first inning to the ninth inning, you are hoping that every pitcher that you bring in is on their game. If one pitcher is off then the entire strategy is ruined.
Teams need starters that have the ability to give five or six innings and then leave thelast few innings for the relief pitchers. If you don't have that then your chances of succeeding long term aren't going to be very good because guys are going to tire out and the odds of havingeach pitcher you bring into the game have a good outing every single time is not realistic.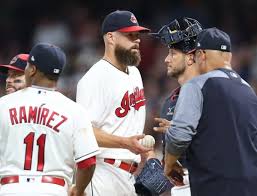 Even in games when teams have aces on the mound, because the game is becoming more and more analytic driven it is leading to the stud pitchers having shorter starts because teams are obsessing over going to the bullpen early in the game.
It is often infuriating to see a starting pitcher get taken out of the game after the fifth inning when he is in cruise control just because you have great arms in the bullpen.
The game of baseball surely isn't what it used to be. Even as recently as five years ago no one ever would have thought that term "bullpenning" or "opener" would be something used to describe the game today.
It will be interesting to see if this will decrease the value of starting pitchers or if this is something that is just a phase and will soon pass.
Leave a Comment
About the Contributor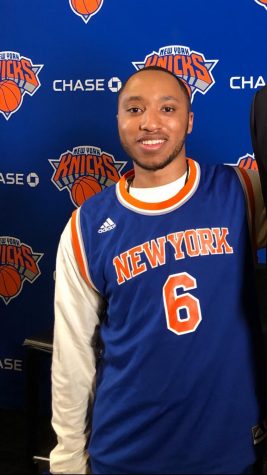 Ellis Joshua, Impact Staff
Ellis is a Senior Media Studies major who is looking to become either a sports writer or sports broadcaster after he graduates. He has a passion for writing...