Boston's Sports Dominance
For years New York used to have the teams bringing in championships and others were looking up to us wondering how to replicate it, but times have changed and now most New York teams know the season is over for them midway through.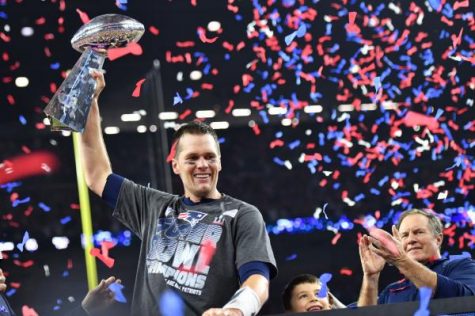 What makes things worse for fans of New York sports teams is that the city that seems to be going through their golden age in sports right now is Boston. In all four major sports all of Boston's teams are championship caliber or at the very least a playoff team.
Boston used to have the narrative of not having teams that could win with the exception of the Celtics. The Red Sox were known for having the Curse of the Bambino because of having an 86 year drought of not winning a World Series which went from 1918-2004. Since 2001 Boston has seen a total of 11 championships from their sports teams. Five from the Patriots, four from the Red Sox, and one each from the Celtics and Bruins, and its not looking like the window for championships is closing any time soon.
Some how Tom Brady is beating the odds and is continuing to play at high level at age 41 and the Patriots are still very much a Super Bowl contender. The Red Sox have just won their second World Series in the last 5 years and their fourth since 2004. The Celtics have one of the best teams in the NBA and with the talent that they have on their roster and everyone is at the age where they are either in their prime or haven't even hit their prime yet.
This is obviously something that New Yorkers have to be envious of, but you have to give credit where credit is due. All of these teams have put themselves in a position where they can build teams that are championship caliber year in and year out.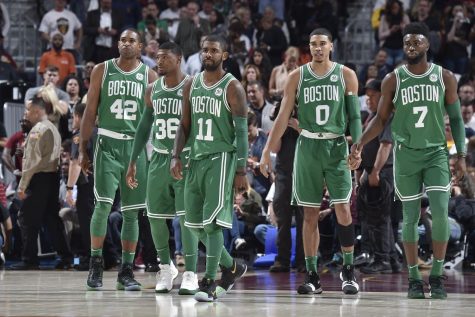 Danny Ainge who is the GMof the Boston Celtics is regarded as one ofthe best GM's in the NBA. He took a Celtic's team that saw that their window for winning another championship had closed when they had an aging roster with guys like Paul Pierce, Kevin Garnett and Ray Allen all past the prime of their careers; so he traded them for future first round draft picks or let them walk away in free agency.
It's one thing to acquire a number of first round picks but its another thing to actually draft well, and that's exactly what they did. They fleeced the Nets along with other teams and turned those first round draft picks into guys like Jaylen Brown, Jayson Tatum, and Terry Rozier, who are all turning into star players. They signed guys in free agency like Al Horford, Gordon Hayward and Kyrie Irving to help to put together a star studded roster.
We all know that in football the greatest coach and quarterback of all time reside in New England where they have always been playing for championships. Even when it seems like they don't have enough players surrounding Tom Brady, him and Bill Belichick always find a way to make the most out the players they have to give themselves a chance at winning the Super Bowl. Just think that they drafted the greatest quarterback of all time in the SIXTH ROUND back in 2000 and all these years later he's still playing at an MVP level.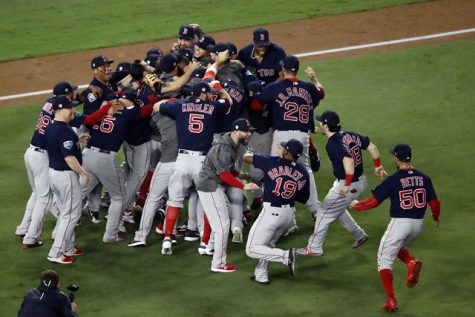 When it comes to the Red Sox, they always seem to have one of the highest payrolls in all of Major League Baseball. They are an organization that never hesitates to pull out their wallet and spend the money on a big name free agent if it means making their team better. During the offseason they went out and signed  J.D. Martinez to a 5 year $110 million dollar deal which proved to be the missing piece that they needed to win the World Series this year. The Red Sox also have a number of young players including Mookie Betts, Xander Bogaerts, and Andrew Benintendi that will look to be a force for a number of years.
It is crazy to think that in the same span that Boston has won 11 championships New York has only won 3. Its time for New York to get back to its winning ways.
Leave a Comment
About the Contributor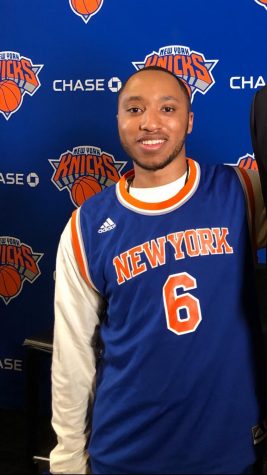 Ellis Joshua, Impact Staff
Ellis is a Senior Media Studies major who is looking to become either a sports writer or sports broadcaster after he graduates. He has a passion for writing...