Mariano Rivera Elected Unanimously to the Baseball Hall of Fame
Mariano Rivera, baseball's first ever unanimous Hall of Famer, proves that being a competitor takes skill off the field, too.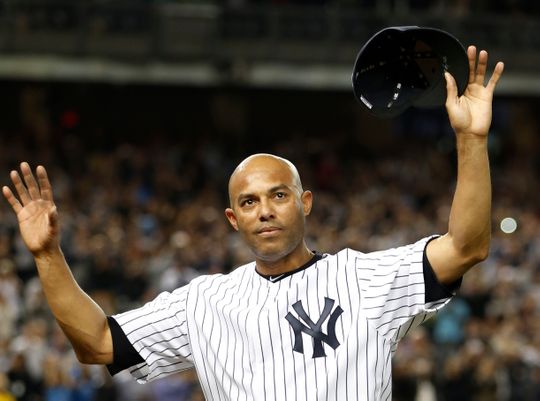 Mariano Rivera, who is arguably the greatest reliever in baseball history, has achieved yet another impossible feat; Rivera recently became the first player to ever be voted into the Baseball Hall of Fame unanimously.
They chose the lifelong New York Yankees reliever to be inducted with Roy Halladay, Edgar Martinez, and former teammate, Mike Mussina.
Of all the greats to play America's Pastime, no man has ever received this honor.
Ken Griffey Jr., who was inducted in 2016, had received the highest percentage of votes at 99.3% which was three votes shy of being elected unanimously.
Being a Hall of Famer is already incredible, but when you can receive the approval of every voter, it means that you were not only one of the greatest to ever play on the field, but it also shows how great of a person you were off of it.
Through voter bias or prejudice, there have been many legendary players that have failed to receive this honor; this makes Rivera's accomplishment just that much greater.
He even overcame a baseball writer Bill Ballou, from Boston. Ballou stated publicly that he doesn't believe in the Closer position and thinks that Saves, which is the most notable statistic for a Closer, are the "lowest hanging fruit on the games statistical tree".
Because of this, Ballou initially refused to vote Rivera in. But after getting feedback on why he should reconsider his views, he took a deeper look into his statistics. By the time he was done, he gave Rivera one of the many nods needed to achieve baseball immortality.
Throughout his 19 year career with the Yankees, Rivera complied 652 Career Saves (which are the most of all time) and had a lifetime Earned Run Average of 2.21.
He was also a key contributor to the Yankees winning 5 World Series and was the World Series MVP in 1999. Mariano also won the Relief Man of the year award 5 different times and was an All-Star 13 times.
Rivera was the greatest reliever to ever play; many Closers could save games for their teams, but it can be shaky for some pitchers, but Mo made it look easy. Everybody knew when Rivera took the mound, it was game over.
Despite being the greatest, even Rivera had bad moments.
Two of the biggest blown Saves in his career came in the 1997 playoffs against the Indians in game four of the ALDS with the Yankees four outs away from advancing to the next round, and in the 2001 World Series against the Diamondbacks in game seven which snapped a streak of 23 consecutive postseason saves converted.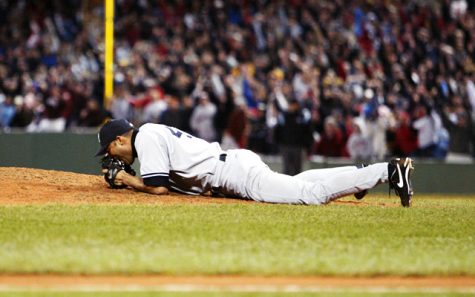 Even though those were some of the lowest points in his career, what made Mariano great was his ability to bounce back. He had an even keel and very balanced approach, not too high or low on himself. Even when he blew a save (which didn't happen often), he always showed respect to the other team which is what made him such a likable guy both as a player and a person.
After the 2004 season, which saw the Yankees blow a 3-0 series lead against the Boston Red Sox with Rivera blowing saves in games four and five, the Yankees opened the following season in Boston where the fans gave him a sarcastic cheer, as if to say thank you for helping them win that series: Rivera then addressed fans by tipping his cap accepting the losses he took in that playoff series.
Everyone was stunned by how well Mariano took the reception that the Red Sox fans gave him. But this moment didn't just define him for that one game, his entire career was one of dignity and respect.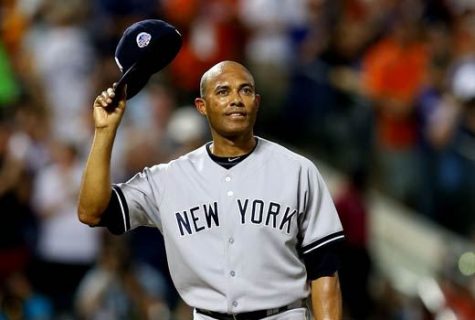 During his farewell tour in 2013, when the Yankees went to each ballpark for the final time that season, every team presented Mariano with different gifts. Even the rival Red Sox gave him a painting and several artifacts from Fenway Park. This wasn't just to get good publicity, this was a true competitor being thanked for his contributions to baseball.
You could argue that Mo shouldn't have been the first player to receive 100% of the vote or that maybe a reliever doesn't even deserve to be in. But for every argument you could make against voting for him, there were many more reasons to ignore them. Rivera was something special, and whether baseball ever sees a player like him again, he deserves this honor.
Leave a Comment
About the Contributor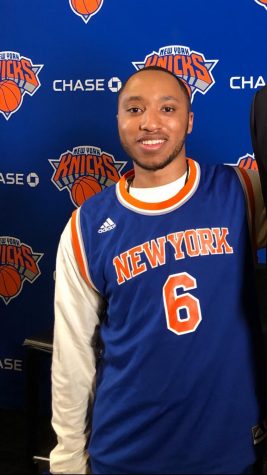 Ellis Joshua, Impact Staff
Ellis is a Senior Media Studies major who is looking to become either a sports writer or sports broadcaster after he graduates. He has a passion for writing...