Knicks Trade Porzingis in Hopes for a Big Off-Season
The New York Knicks and Dallas Mavericks made a blockbuster trade that sends shock waves across the league.
The New York Knicks shocked the NBA and their fan base by trading Kristaps Porzingis last Thursday.
Porzingis, the fourth overall pick by the Knicks back in the 2015 draft, appeared that he would be the face of the franchise for many years to come.
Although the trade came as a surprise to everyone, it seems as if this was in the Knicks plans for a few months now. Porzingis had expressed his displeasure with the organization, the direction they were heading in, and gave them the impression in subtle references that he didn't want to be here long term.
Porzingis has not played a game this season because he is recovering from a torn ACL and doesn't look like he will play at all this year.
The Knicks traded Kristaps to the Dallas Mavericks for second-year player Dennis Smith Jr. and veteran players DeAndre Jordan and Wesley Matthews. However, the most important thing that the Knicks received in this trade is salary space.
Before people bash the trade, we need to wait and see what our free agency signings look like in July. For now, what we can do is analyze what we know about Porzingis and look at the ramifications the team could face for making this trade if they don't have the offseason they are expecting.
What we know is that the Knicks haven't been able to acquire two superstars in quite some time. General Manager Scott Perry and President of Basketball Operations Steve Mills have put them in this position to change this by making this trade.
The Knicks have had two fantastic players in Carmelo Anthony and Amar'e Stoudemire and had a couple of years where they were a playoff team. But honestly, they didn't fit well together and were not superstars that could take this team to the promised land.
Porzingis has shown the potential to be great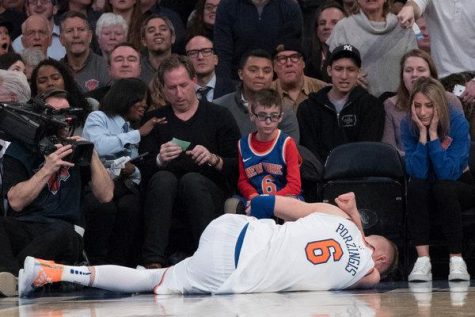 by having a stretch last season where he averaged 30 points a game; yet he has also shown that he easily gets tired. Plus, by being a seven footer and having a major injury, he could end up being nothing but a player that struggles to stay on the court with any kind of consistency.
This summer, with the cap space that was created by shedding the salaries of Courtney Lee and Tim Hardaway Jr, the Knicks can get two true superstar players to finally turn this team into a true championship contender.
Like most trades, this one has its risks. The difference with this trade though is that they did this one in hoping to bring in those star players. But until the cap space is used properly, it is nothing but dead air.
It seems like every summer, all the marquee free agents pass on coming to the Knicks and ended up signing with another team leaving the Knicks in a position to sign players that weren't highly sought after by any other teams. If that happens again this summer, then the Knicks are left signing guys that no one else wanted, and it means they traded Porzingis for nothing.
The last thing the Knicks can have is to not get any free agents and then have Porzingis recover from his injury and be a star in Dallas.
In order for the deal to be successful for the Knicks, they have to go out and get two marquee free agents this summer and draft smartly with them most likely having one of the top three picks in the draft and the opportunity to take Zion Williamson.
If this all fails, this could be a trade that sets the organization back for another 5-10 years.
Everyone seems to have their eyes on Kevin Du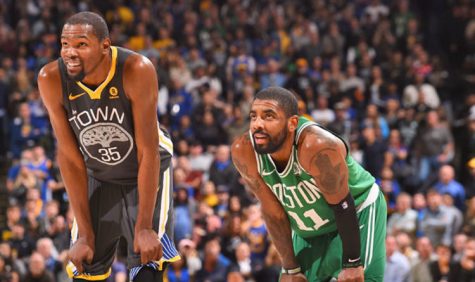 rant and Kyrie Irving as two that would join the Knicks. If that is the case it would make the Knicks instant contenders to win multiple titles and would finally put New York basketball back on the map.
It would be great to see the two of them team up on in New York, but unlike in the past where there were only one or two guys to go after, this year there are about five or six players this summer that are available.
Besides Durant and Irving, other players to look out for are Kemba Walker, Kawhi Leonard, and Klay Thompson.
Even though most don't see anyone of those players realistically coming here, they are still potential options and for the Knicks. This is the best group of players to all hit free agency at the same time in a while, which could be a golden opportunity for a fanbase that hasn't seen a title since the 70s.
Until then Knick fans will just have to continue to watch this team lose to make sure they secure one of the top draft picks and hope that for once free agents play for us instead of another team.
Leave a Comment
About the Contributor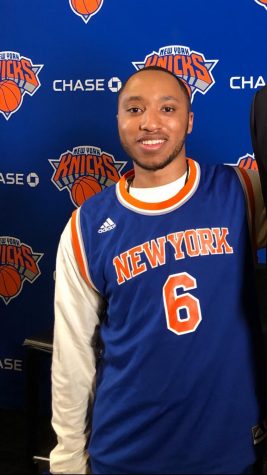 Ellis Joshua, Impact Staff
Ellis is a Senior Media Studies major who is looking to become either a sports writer or sports broadcaster after he graduates. He has a passion for writing...