Why Zion Quitting on Duke Would be a Bad Idea
Zion Williamson would take a big hit if he sat out for the rest out the season.
This year the hype surrounding college basketball is about Duke freshman Zion Williamson. Everyone seems to believe that Williamson is going to likely be the first overall pick in the 2019 NBA draft.
Williamson, the 6 foot 7 forward averaging 21.6 points and 8.8 rebounds a game, is the most hyped up player entering the draft since LeBron James back in 2003.
But a freak injury against North Carolina this past week has stirred up controversy around the potential superstar. The injury, list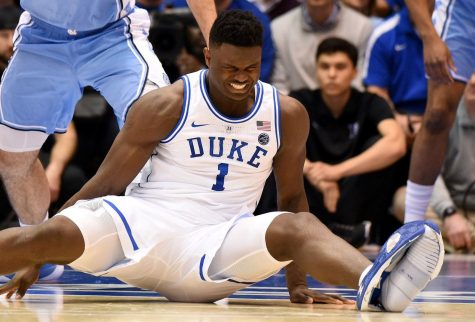 ed as a Grade 1 Knee Sprain, has left Williamson as day-to-day.
However, the ongoing debate about Zion seems to be the biggest issue: should he play for Duke again? Or should he call it quits on playing until the NBA comes around?
The risk of him coming back during the college season is simple: if he gets hurt again, assuming it becomes something serious, his draft stock will fall, costing him millions.
Despite this, I think it would be ridiculous for Zion to take this path.
Duke is the number one ranked team in college basketball. You could even call them the favorites to win it all come this March. If Zion sat out for the rest of the season, he would be quitting on all of his teammates; there are players on the team that will never make it to the NBA.
For them,winning the national championship would be their biggest accomplishment, he'd be robbing them of that opportunity.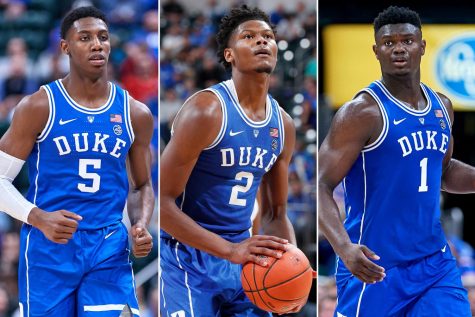 It would also make Zion look like he's not a team player if he sits out while his teammates, R.J. Barrett and Cam Reddish, continue to play when they're also going to be top picks in the draft.
Everyone seems to talk about all the money he'd be sacrificing if he came back to play, but he knew that he could get injured once he committed to go to Duke, so nothing has changed. Zion is also not the only college player who is risking it by playing. Everyone that's playing knows that there's the chance they could get hurt, but it's not something you can think about while playing.
If  Zion didn't come back because he thought he could get hurt again, then he never should have played college ball.
He could have sat out for a year and have his own workout program to get ready for the draft.
I would understand him not coming back if he was in a position where he could make the injury worse or if he had suffered a more severe injury. But it wasn't that. It was a mild knee sprain, as soon as he is feeling well enough to get back on the court, he should be playing.
By thinking about how he could injure himself again it would only make things worse.
We live in a time now where college athletes number one concern is the money. I get that college athletes are bringing in a lot of money for the schools and it seems like just about everyone is making money from it except for themselves. But back in the day, even the guys that became some of the greatest players of all time weren't thinking about missing games because they were concerned about the money.
Guys like Michael Jordan, Magic Johnson, Larry Bird, and Shaquille O'Neal all went to college for at least three years. When it was time to leave, they all got the money they deserved.
I see Zion as a competitor and someone who wants to win a national championship for Duke before heading to the NBA.
There has been no sign thus far that he is going to sit out the rest of the way, and I think it would be hard to imagine him doing so for financial reasons, when the real money will not come for another four years away when he's due for his first big NBA contract.
Leave a Comment
About the Contributor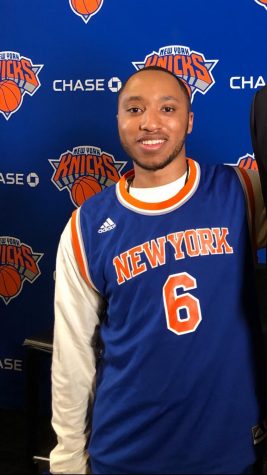 Ellis Joshua, Impact Staff
Ellis is a Senior Media Studies major who is looking to become either a sports writer or sports broadcaster after he graduates. He has a passion for writing...