Free Agency Fever is Finally Over
After four months of waiting we finally know where Bryce Harper and Manny Machado will be playing.
Finally! Major league Baseball free agency fever has ended.
We now know where baseballs biggest free agents, Bryce Harper, and Manny Machado, will play in the 2019 season and beyond.
Machado who spent the first six and a half seasons of his career with the Baltimore Orioles before spending his last half a season with the Los Angeles Dodgers signed a 10 year $300 million deal with the San Diego Padres.
Harper who spent the first seven seasons of his career with the Nationals signed a 13 year $330 million deal with the Philadelphia Phillies. This is the largest contract signed by any athlete in professional sports history.
For Machado, signing with the Padres came as a surprise. They were a team that swooped in out of nowhere and were able to sign the coveted free agent when it seemed like he would sign elsewhere.
Teams like the Yankees, Phillies and White Sox were also in on him and it looked like one of those three teams would be where he signed.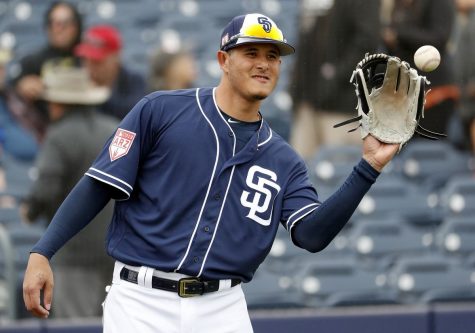 The Padres are a team that isn't in contention to win right now and baseball isn't a sport where one great player can turn a team into a contender, so I think it would have been better for baseball if he was playing on a team like the Yankees or Phillies, who are in much bigger markets and can win now.
Most people will not stay up past 10 p.m. just to watch Machado play for a team that probably won't be going anywhere for the next couple of years.
Regardless, Machado is arguably the best third baseman in all of baseball. He is a career .282 hitter with 175 home runs and is a 4x all-star with 2 gold gloves.
However, he has had issues with hustling on the bases, which he has admitted to. It was most clear in the World Series. It makes you wonder if some teams were uninterested in him because of his lack of hustle on baseballs biggest stage.
Despite his lack of hustle from time to time, his talent alone makes him worth every single dollar he signed for but it will take getting used to seeing him in a Padre uniform.
As for Harper, going to the Phillies seems like a perfect fit. It was only a matter of time before he signed with the Phillies. All the signs were pointing to him going there despite some last efforts by the Dodgers and Giants to make a run at him. He also has a full no-trade clause in his deal and no opt-out which shows he is all in for the full 13 years.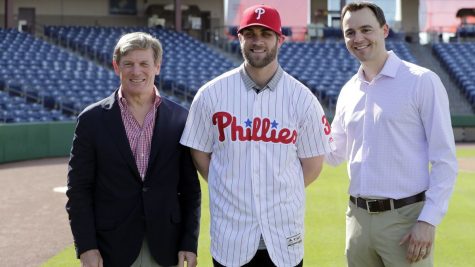 The Phillies are a team in win-now mode. Looking to build off the success they had last season with the other free agents that signed over the winter.
Adding Harper may have just put them over the hump as the team to beat in the National League.
Besides this deal being great for Harper and the Phillies, it's also great for baseball because he is in one of the biggest markets in sports and by him staying in the National League East Division it can start a rivalry between the Phillies and his former team the Nationals.
Harper is a 6x all-star and won the National League MVP and Silver Slugger Award in 2015. His presence in the Phillies lineup will be felt right away.
Now that they both have found new homes it's time for them to step onto the field and show their new teams why they are worth being the two highest paid players in the league and help try to put their respective teams back on the map.
Leave a Comment
About the Contributor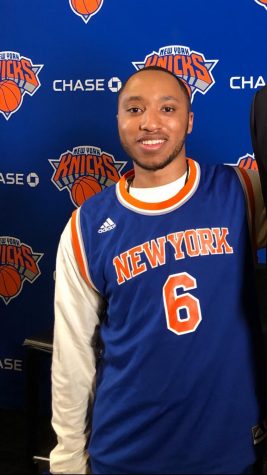 Ellis Joshua, Impact Staff
Ellis is a Senior Media Studies major who is looking to become either a sports writer or sports broadcaster after he graduates. He has a passion for writing...