Steph Curry is in Unfamiliar Territory
Steph Curry will finally know what its like to do the heavy lifting this season.
After having cakewalks to the NBA Finals for the past five seasons, Steph Curry will finally get to know what it feels like to not have a team guaranteed to win the finals.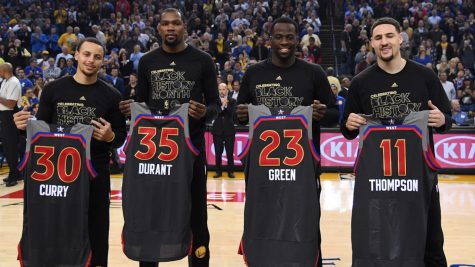 The Warriors are coming off a five-year period where they had four or five future Hall of Fame players on their team including, Steph Curry, Klay Thompson, Kevin Durant, Draymond Green and, Andre Iguodala.
Since the 2014-15 season, Curry has averaged 26.5 points per game and has won 2 MVPs in that span. Yes, we all know he is a first-ballot Hall of Famer when his career is over, but it's easier to be great when you don't have the pressure of having to carry the load every night.
Curry could have bad games and it wouldn't even matter on most nights because he had the luxury of playing with another all-time great shooter in Thompson and then also play with Durant who made Steph no longer even the best player on his team.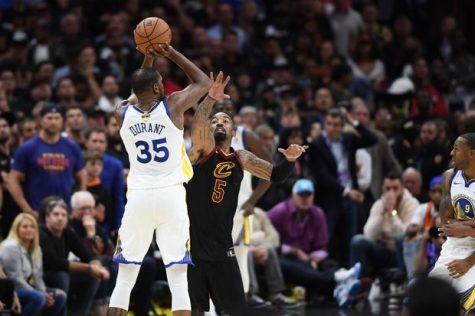 In the Warriors trips to the finals, Curry has played good but not great and it hasn't even mattered because Durant would just bail him out by dropping 40.
Now with Durant and Iguodala longer on the team, and Thompson expected to miss the entire season with a torn ACL, they will rely upon Steph more than ever before just to keep the team afloat in what is a very deep Western Conference.
Curry will finally feel the pressure nightly to have to play great in order for the Warriors to have a chance at making the playoffs. This is something that hasn't been asked of him since he established himself as an elite player back in 2013.
With Draymond Green being the only other player remaining from the Warriors five straight trips to the finals, he's not an offensive threat that can be counted on to provide points when the offense is struggling. It will be all on Steph to carry the load from an offensive standpoint.
Even though the Warriors gained D'Angelo Russell during the offseason after Durant left, it won't be the same for Curry as having his fellow splash brother Thompson out there on the court with him. Russell is a volume scorer that can heat in bunches but isn't nearly as efficient from the floor as Thompson is.
Let's not forget to mention that Durant, Iguodala, and Thompson are also elite defenders which meant that it was easy for the Warriors to hide Curry on the defensive end so he wouldn't get exposed. Steph could take off on defense by not having to guard the opposition's best player which would save energy for him on offense.
Obviously he was never an elite defender, to begin with, but now with Golden State's defense expected to drop significantly, he will have to put in more of an effort than he ever has because of their lack of elite defenders.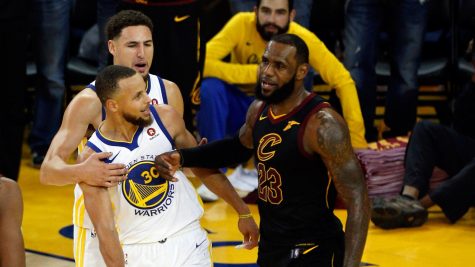 Now this is something that's new for Steph Curry, but something that LeBron James is all to familiar with. LeBron spent the first 7 years of his career with the Cavaliers not having an all-star on his team and yet he could drag them to the finals in 2007. Then in the 2015 and 2018 finals, (both against Steph's Warriors) he found himself yet again having to be a one-man wrecking crew.
We know that LeBron has had years where he has had great talent around him like the "big three" in Miami and Kyrie Irving in Cleveland, but never has he been on a team that was a foregone conclusion to win the championship like Steph was the last 3 years.
LeBron has had games frequently where he could drop 40-50 points and it still wouldn't be enough for his team to win. While Steph could drop 20 through three quarters and sit on the bench in the fourth eating popcorn cause his team would be up by 30.
The tables for Steph have finally turned this year with all the turnover that the Warriors had this offseason and it will be interesting to see if he can answer the call.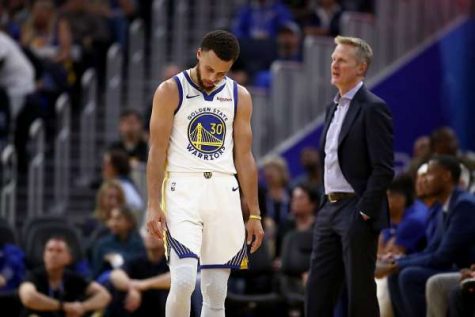 It's very early in the season but so far it's not looking too good for Steph and the Warriors as they have been manhandled in their first two games giving up 261 points and losing by 19 and 28 points, respectively.
I'm not saying Steph has to take the Warriors to the Western Conference Finals, but with the deep playoff runs that LeBron has singled handily take teams on, a seven or eight seed shouldn't be too much to ask of Curry as the magic carpet ride finally ends for him.
Leave a Comment
About the Contributor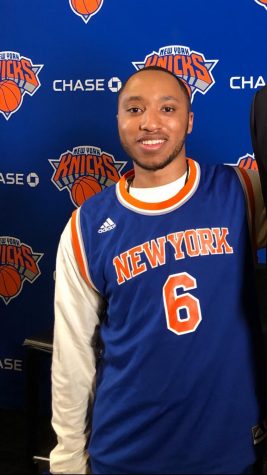 Ellis Joshua, Impact Staff
Ellis is a Senior Media Studies major who is looking to become either a sports writer or sports broadcaster after he graduates. He has a passion for writing...