A Netflix Original Blog
Students have always been stuck with the stigma that they are a lethargic group of people and I have to say many of us are and the current bunch of us scrounging around are kept moderately entertained my the modern phenomenon that is Netflix. 
In Britain, Netflix has only really taken off in the last year or so, but in the United States it has been gaining notoriety between students and young people alike since the start of the millennium. Originally a dvd subscription service Netflix latched onto a booming DVD market at the right time and grew along side it, as DVD players became more accessible so did Netflix. The real change came when Netflix began streaming movies online, overnight the company changed and went from dominating the USPS to dominating American evening internet traffic. So what is it about this dot com company that is currently taking the world by storm?
For the last hundred years, people have been fascinated with movies and television programmes. The rate in which they have developed over time in accessibility has been revolutionary thanks to the creation of VHS, DVD and now online streaming. In this modern society people expect things to be instant and this is exactly what Netflix offers. The movie rental business has developed exponentially in the last few years transforming from a service that gives you the opportunity to pick up a movie to rent from a store, to being able to order it online and have it delivered in the next day or two and to the now, where you can access Netflix directly through your internet TV and watch an infinite amount of movies without even leaving the comfort of your sofa.
Netflix unlike all of the other internet steaming companies has taken television streaming to the next level and has now began to produce it's own Netflix Original series of T.V shows. In 2011 Netflix originally announced it plans to pursue original content material available for streaming exclusively on their site. In February 2013 the hour-long political drama House of Cards starring Kevin Spacey, was available online to stream and it became the first webisode of a television series to receive a major Primetime Emmy Award nomination: Outstanding Directing for a Drama Series for David Fincher. "Chapter 1" joined Arrested Development's "Flight of the Phoenix" and Hemlock Grove's "Children of the Night" as the first webisodes to earn Creative Arts Emmy Award nomination, and with its win for Outstanding Cinematography for a Single-Camera Series, "Chapter 1" became the first Emmy-awarded webisode. Fincher's win for Directing for a Drama Series made the episode the first Primetime Emmy-awarded webisode.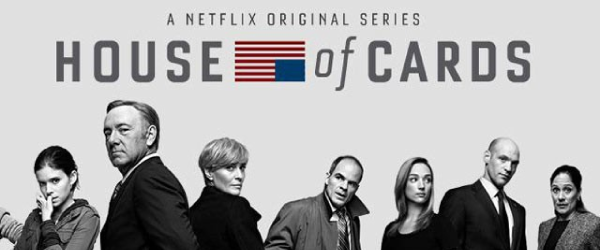 Netflix can now offer so much more than regular television, in that advertising is void from all productions and much to the delight of many students around the world, you can now watch episode after episode without interruption. This is both a godsend but also a nightmare to many students who should be studying for their finals but constantly find themselves saying "just one more episode of Breaking Bad can't do me any harm".
So where does this leave Netflix now and what have they got planned for the future?
In mid-2013, Netflix revealed that it holds the option to produce another season of a Netflix favourite; Arrested Development, but a confirmed schedule was not released. House Of Cards, Hemlock Grove, and Orange Is The New Black have all been renewed for another season and are scheduled to air on Netflix in 2014. So for students and other Netflix fans alike 2014 could finally be the year where scrolling for at least two hours before you find something interesting to watch is a thing of the past.
Leave a Comment
About the Contributor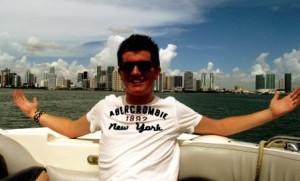 Samuel Neve, Editor-at-large
Sam Neve is junior international student from Great Britain studying Journalism. He has an eclectic taste in both music and sports and enjoys going to...