Remembering Maren
It is going to be hard to write this without tearing up. This story hits so close to home. It was a hard day for students, staff and members of the community at Jonathan Law High School in Milford, CT on Friday, April 25.
On Friday, students went to school like any other day except later that day they would be attending prom. A night they had been looking forward to for a while. The night that girls could finally wear the perfect dress. The night every girl was especially beautiful and every guy was especially handsome.
Principal Fran Thompson didn't even make the announcements when something terrible happened. Something that changed the entire course of the day. Something that changed peoples' lives.
In a stairwell at Jonathan Law High School a sixteen year old girl was murdered. Maren Sanchez was stabbed and suffered life threatening injuries to her upper body. She was rushed to Bridgeport Hospital where she passed away, despite great efforts from teachers and staff of the school.
Word quickly spread across the country and people soon heard about what happened. Rumors where that it was another sixteen year old who murdered her because she denied his invitation to prom. Police are investigating if this was actually the motive. His name wasn't released because he was a minor. He was taken into custody.
Students identified the boy who shoved her down the stairs, slashed neck, chest and face with a kitchen knife as Chris Plaskon.
According to The Associated Press, the lawyer of Plaskon, who is accused of stabbing Sanchez, is under psychological evaluation and he wouldn't be making an appearance at his arraignment that was scheduled for 4/28/14.
Under state law, any murder cases that involve 16 and 17 year old defendants are automatically transferred from Juvenile Court to adult Superior Court.
NBC Connecticut Reported 4/29/14 that Plaskon was seen just after the incident walking away from the stairwell with blood on his clothes and hands. According to the police papers that were released he said "I did it. Just arrest me."
Sanchez is being remembered as the "epitome of a good kid". She was a member of the National Honor Society, drama club and many other school activities. Sanchez was scheduled to play numerous parts in the school play "Little Shop of Horrors".
Tuesday, April 29th was the first day back to classes for students at Jonathan Law High School, and there was purple everywhere. Purple was Sanchez's favorite color. There are purple ribbons tied around trees, and a large rock outside of the building was painted purple with "8-26-97 Maren" and a heart painted in white. Around this rock people are leaving flowers, balloons, stuffed animals and notes.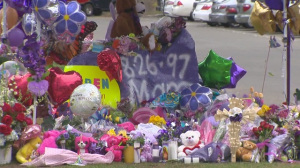 Counselors have been available at the school but today when students returned for the first day of classes they were also greeted by therapy dogs throughout the building.
The Advocate, which was the school newspaper, sent out a tweet asking that all students wear their prom dresses and tuxes to her calling hours on Thursday.
This story has gone viral, and so many people have heard about it. American Idol winner Phillip Phillips posted something on twitter about her death. Sanchez was a big fan of Phillips and sang a cover of "Home" during a school talent show.

The Plaskon family has offered their deepest sympathies to the Sanchez family. They said their hearts are "forever broken" and they thank their extended family, friends and neighbors for reaching out to them. They called what they were going through their "darkest hour" and they thanked everyone for their support.
Law alumni have taken to Facebook to show their support. They posted statuses speaking of how they felt about the incident then changed their profile pictures to a ribbon with Maren on it. The ribbon was gold and black, which are the schools colors.
Maren is all over social networks as well. #RIPMaren has been trending, and if you search it you can see pictures, thoughts and prayers and more being sent to the family, and people mourning the death of this young student.
***
This story hits close to home for me. I lived about 20 minutes away from Jonathan Law High School for 16 years if my life. Growing up, my school played softball against them occasionally. Then after I graduated high school, my principal left my school district and became the new principle at JLHS.
Being friends with him on Facebook, after I learned about the incident, I immediately checked his page. With nothing being said about anything for a few days it was scary. Then finally he posted something. He mentioned how it was one of the worst days he had ever known. Since then, his Facebook page has been flooded with comments.
After having him as a principal for 3 years, and a teacher, I grew close to him. Some people would say that if anyone knew how to help these kids move on and cope with the loss of Maren it would be Mr. Thompson. I completely agree with this statement.
I do believe that the students of JLHS are in great hands.
Stay strong Milford, CT.
Rest In Peace Maren Sanchez.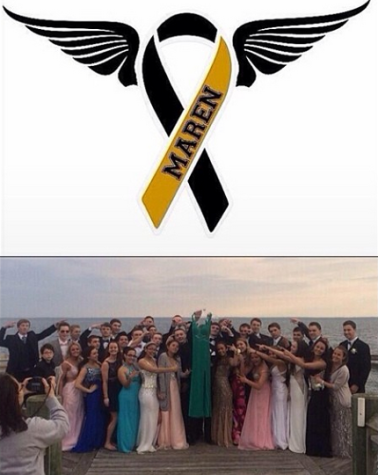 Leave a Comment
About the Contributor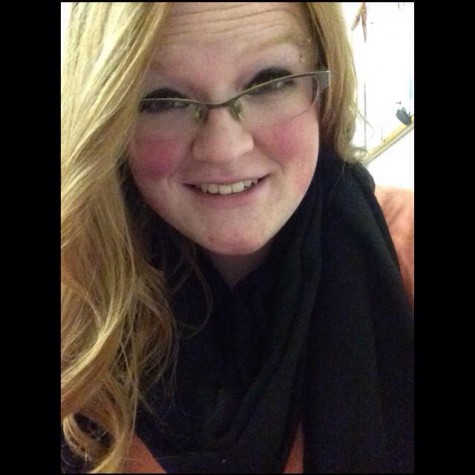 Karissa Allen, Associate Editor
Karissa is a Senior majoring in TV/Radio Production. Writing hasn't always been her calling but within the last couple years she has found a passion for...