Drake: The Best Artist of Our Generation
Aubrey Graham aka Drake, one of the biggest artist in the world and yes one of the most successful artist of all time. I feel as if most people would look at the title and try to come up with others who are either just as great or greater. Now I'm not saying others are not great, guys like Kendrick, J Cole, Kanye, a bunch of names would come up in this discussion.
But I believe Drake has set himself apart from the rest, its about time that someone steps up and confidently says that he is the best artist of our generation and can be considered one of the greatest of all time.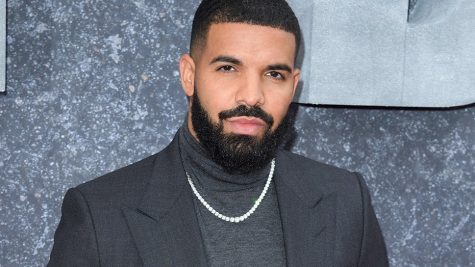 I can go on and on for days about his discography, the type of style that he implement's and the influence that he has over the industry and other artist but before I do, let us explore why he is better than those other artist that I have mentioned. I believe that It comes down to a couple of factors but the biggest factor is how often these guys release music. Kendrick Lamar and J Cole again are both amazing and are in the same conversation, but the issue is we don't get too much music from them that often. Yes J Cole dropped a new album this year with "The Off Season", yes Kendrick was a feature on Baby Keem's "The Melodic Blue" which was nominated for best rap album of the year, but to me this is a far cry compared to what Drake has done.
Year after year Drake has consistently dropped, we can start from 2015 with "If You're Reading This It's Too Late" then follows up with the Future Collab in "What A Time To Be Alive" in the same year. 2016 We saw "Views", 2017 was "More Life", 2018 was "Scorpion", then 2019 was "Care Package" which was a re-release of his older songs onto streaming platforms like Spotify and apple music, 2020 we got "Dark Lane Demo Tapes" and now in 2021 we have "Certified Lover Boy". This is not even mentioning the countless features that he was on with other great artist like Travis Scott, Rick Ross, Brent Faiyaz, again Future, the list can go on. These mixtapes and albums too are good, personally I think "Scorpion" was the worst out of the bunch but even that album had a couple of hits.
When you look at J Cole and especially Kendrick you don't necessarily have that same consistency. This is especially apparent with Kendrick whose last project was in 2018 which was three, about to be four years ago. Again I want to reiterate that these guys are great and drop amazing content, but Drake has given the industry great content year after year and it seems like he's going to keep doing this until he retires.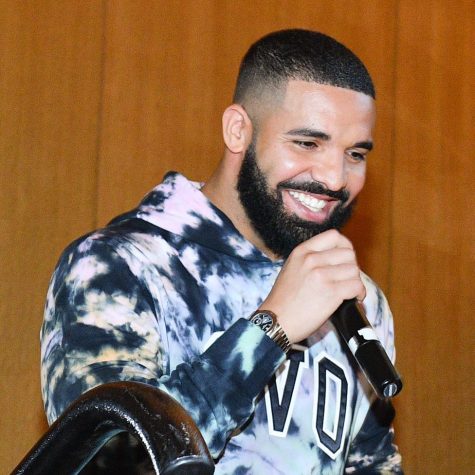 The number do not lie as well. In total, Drake has about fifty billion streams. With 35.72 billion streams of his own songs and 14.30 billion streams of featured songs. He is reported to be the first artist to ever do this on Spotify which is a very big deal because Spotify is one of if not the biggest streaming platforms for music. The number continues to rise even now. He broke the record this year for being the most streamed artsit, having the most streamed album in a day when CLB dropped this year. Alone in the US he racked up 744 million streams in that one day.
I understand, at this point it feels as if he is everywhere in the music industry and that can bother people. I also understand that people have their own standards when giving this title to any musical artist. But when you have been consistently good since your fist album, and have continued this consistency for ten years and show barely any signs of falling off than what can you call that? When your influence is so massive the Toronto Raptors have a jersey colorway that resembles that of your own brand, and have influenced other great artist like The Weeknd, Bryson Tiller, even guys like Juice Wrld or Post Malone have been influenced by Drake in some way. The guy helped bridged the gap and connected the three main English speaking musical markets which is the US, Canada, and the UK.
I can go and on but I think I have made my case: He is the best artist of our generation, rapper of the decade, and he's my GOAT.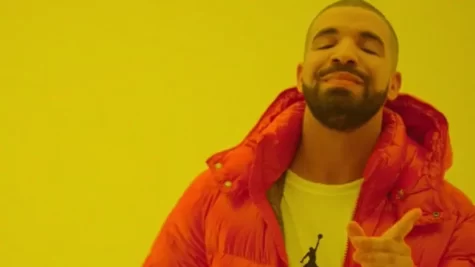 Leave a Comment
About the Contributor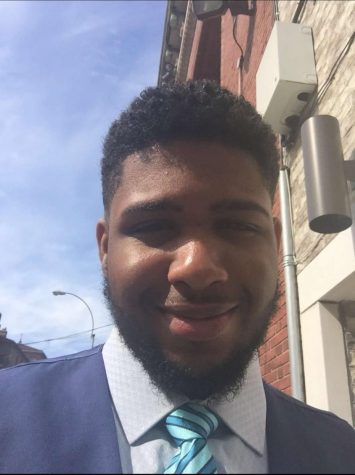 Julian Sykes, Impact Staff

Julian Sykes is a senior/media studies: Tv and Radio productions major at Mercy College. If I am not home taking care of my pets or drawing illustrations-...