Karen Meets "Kyrie Irving"
In my family, you live, breathe, and sweat sports.
With a father who played football for Penn State, and two older brothers who played sports, I inevitably followed in their footsteps. Ever since I could walk, there was either a ball in my hand or at my feet. Everyday consisted of school, homework, then sports until dark. Once homework was finished, my two older brothers and I went right outside to play whatever sport we wanted. Whether it was hockey with our dad's hand-me-down sticks, crushed up soda cans as pucks, and shoes as our goals, or baseball, basketball, football and soccer with lines marked by chalk, we played for hours. When it got too dark to see, or when our mom called us in for dinner, we went inside and turned whatever sports game there was on TV.
My life was and still is occupied by sports. Throughout the years, I grew a strong love for sports. Shocking right?
Because of this passion for sports, I would notice when Kyrie Irving – the first overall pick in the 2011 NBA Draft, the 2011 NBA Rookie of the Year, the 2014 NBA Most Valuable Player, four time NBA All Star, and one time NBA Champion – walked into my work.
Unfortunately, when Kyrie Irving walked into my friend Karen's work, she had no clue who he was. This time, The Jokes on Karen…
It was a Tuesday night at Fortina, a restaurant in New York, where Karen was working as a bartender. A "very tall guy" as described by Karen, walked in with "his girl" and sat down at the bar. Karen started a normal conversation with them as if they were an average couple ordering a drink. She made them a drink and took their food order. This whole time Karen had no clue that the man sitting in front of her was Kyrie Irving.
As the night went on, and the couple were finishing up their food, the man struck up some small talk with Karen about where she was from, and about different drinks she makes at the bar. They talked for a while until Karen noticed that the woman he was with had braces on. Karen and the women bonded over their hatred for braces while Karen made them drinks.
Later, the man asked to see Karen's teeth jokingly and told Karen that her teeth were nice. Conversations are always weird at bars… but that's a different story. The couple and Karen continued to talk for a little while until the two paid the bill, shook Karen's hand and exited the restaurant.
Once they left, Karen continued on with her night as if nothing was different. She was soon greeted by her coworker who asked Karen if she knew who the man was. Karen still had no idea. She thought he was just some normal man on a date with his girlfriend. She had no clue that the man she served was Kyrie Irving. Her response to this was priceless. She answered with, "huh?" Karen had no clue who Kyrie Irving was let alone knew what he looked like. Karen just served one of the most famous basketball players a few drinks and some food. At least that's what she believed after her coworker told her.
Excited to tell everyone, she came to class two days later telling us how she made drinks for the famous Kyrie Irving. She believed it and loved sharing the story until she got a call from her manager later.
Karen was informed that the man she had served was not, Kyrie Irving. Her coworkers had attempted to trick her and made her whole experience even more confusing than when it began.
Unfortunately for Karen, this week, the joke was on her.
Leave a Comment
About the Contributor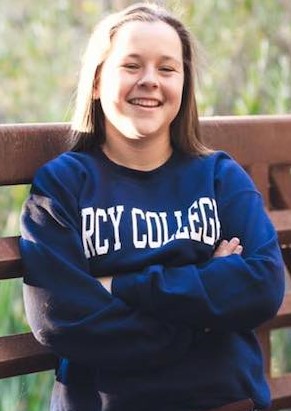 Jess Brandt, Sports Editor
Jess Brandt is a Media Studies major specializing in Journalism. She is from the wholesome town of Folsom located in beautiful Northern California. She...