A Farewell to My Graduating Seniors
There is a lot to talk about when it comes to saying goodbye to people. I never seem to find the right words to use; normally I just end up in a sobbing mess. I have never been good at goodbyes. I hate them to be completely honest with you. The thought of saying goodbye and not knowing whether you'd see the person again or whether or not you will keep in contact is something that breaks my heart. 
When I showed up to my first day of The Impact Newspaper on September 7th, I was dreading it. I knew that I wanted to be on the paper and I was so excited for that, but I was nervous to meet new people. I was a young sophomore and I didn't know anyone. I showed up and was welcomed with friendly smiles and positivity. I thought "oh this might not be too bad!" However, what I didn't know was that I had just walked into a room full of awesome people who would soon become my family.
Unfortunately for me, the time has come where I have to say goodbye to a few people who I just got to know. People who just entered my life and now have to leave. The selfishness in me wants them to all fail their finals so they are forced to stay another year with me, but I know I can't happen. College is just one stop for them on their train ride to achieving their dreams. Luckily for me, I have been able to meet them and be apart of their journey. Realizing that graduation is this month and that our last Impact meeting is approaching, I knew I wanted to recognize my seniors in a way that felt fitting, so I chose to write.
To my graduating seniors:
It has only been a short time that I have known you guys but it has been one awesome ride. When I came to New York from California, I was nervous I wouldn't meet the right people for me. I was scared I'd go through college and not meet people who made me feel good about being myself. It amazes me how good you guys make me feel when I'm around you. My mom always told me "people want to hang out with you because of how they feel when you're around them." Well that's true for me with you guys. You make me feel like New York and the Impact has been my home and family forever.
Over the course of this year we have shared so many laughs, inside jokes, stories and fun. Whether we were talking in the groupme chat or laughing at a stupid joke Mr. Perrota said or whether it was you guys fake laughing at all my dad jokes, I was never not happy when I was with you guys. You guys have a way of making people feel so special about themselves and I appreciate that.
I still can't get over the fact that I just met you guys this year and you are already leaving me. The joy you guys have brought me is something I will never forget. You guys have taught me so much. Don't forget about your little Californian when you're out in the real world. 
So, Chloe, Liv, Nora, Mark, Dani, Chelsea, Matt, Karen, Tanisha, and Kristin; thank you for everything you guys have done for me. Whether it was helping me with a column, editing my work, supporting me on the soccer field, or just being my friend, thank you. The Impact room will not be the same without you guys but I am so excited to see what you guys accomplish. Impact quesadilla day forever! Love you guys from the bottom of my heart.
Love,
Jess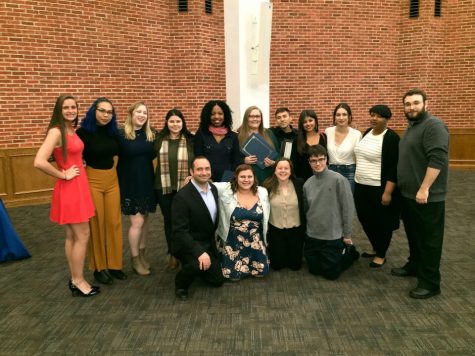 Leave a Comment
About the Contributor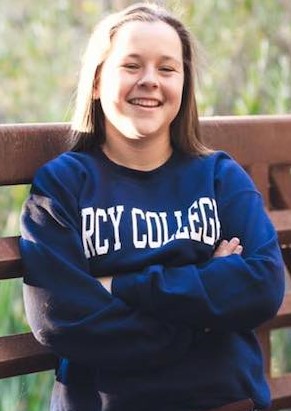 Jess Brandt, Sports Editor
Jess Brandt is a Media Studies major specializing in Journalism. She is from the wholesome town of Folsom located in beautiful Northern California. She...