The End of A Decade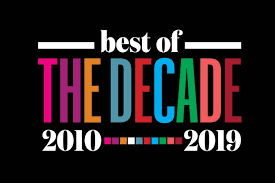 A lot can change in 10 years. When the sun rose on January 1st, 2010, Steve Jobs was still CEO of Apple, and the hottest Android phone was the newly minted Motorola Droid.
Facebook was still an upstart and recently clawed its way to profitability.
Uber hadn't reached an app store yet, and Tinder, Twitch, and TikTok didn't exist.
As 2019 ends and we start a new decade, let's remember the small things that shaped the 2010s and made it memorable.
In April 2010, Apple came out with its newest creation, the first-ever iPad.
In June 2010, Apple came out with its newest phone model, the iPhone 4, just to see how much technology grew is amazing.
The iPhone 4 introduced a selfie camera and showed us that rear cameras on smartphones could be worth using.
More important than all that, several months after launch, it became the first iPhone to be available across all major U.S. carriers.
We also got what is one of the most successful social media platforms today, Instagram.
Instagram was just an app where you can post pictures, like and comment. It wasn't big until three years later and there was no such thing as an "IG story," oh how time flies.
Let's not forget that the Queen of self-acceptance, Lady Gaga wore an iconic meat dress to the 2010 VMAs.
Oh and, Antoine Dodson was made into an internet sensation and the quote that made him famous for a short amount of time, "hide your kids hide your wife" was turned into a song and let me tell you, it's still a bop.
In May 2011, everyone was planking, everywhere. Yes, I forgot about that too.
In June 2011 Twitch launched and change gamers lives, a month later Spotify came to the U.S.
In September 2011, another successful social media platform was launched, Snapchat, even I didn't know this. Remember when Snapchat didn't have filters?
The 2010s were the start of a new era, online streaming.
In 2011, Netflix went from renting DVDs to paying a monthly fee to watch a variety of movies and Tv shows.
Skipping to May 2012, we got the first Avengers movie. The start of a 22-movie run. I remember the first time I went to see it like it was yesterday.
In July 2012, "Gangnam Style" was the most-watched video ever.
Do you guys remember when everyone swore the world would end in December 2012? What a time to be alive.
In February 2013, "The Harlem Shake" went viral.
In April-July 2013 everyone mastered "The Cup Song" from Pitch Perfect, and in September 2013, "What Does The Fox Say?" became a YouTube sensation.
In the summer of 2014, everyone was doing the ice bucket challenge.
Let's not forget when Dubsmash first launched, and the internet went crazy.
Or when Musical.ly released and later became TikTok.
To wrap up on great moments from 2014, let's not forget the one and only Kermit meme.
Remember that stupid Kylie Jenner Lip challenge that everyone was doing in 2015?
Or when the internet had a heated debate over what color a dress was?
Or when Apple finally released racially diverse emojis?
Remember that moment in fall 2016 when towns around the U.S. were scared over clowns being spotted in the woods?
Or when the world went crazy over Pokémon Go?
Oh and one of my favorite moments from 2016, the mannequin challenge. Memories.
In September of that year, Apple struck yet again with their newest creation, the iPhone 7.
This phone was a big deal because not only did they remodel the phone, but they remodel the headphones too.
Us Apple users weren't too happy about the new design of Apple headphones, we were no longer able to listen to music and charge our phones at the same time.
Apple wasted no time though because, within the same month of that year, the first AirPods were released, and it saved our lives. The devil works hard, but Apple works harder.
Also, remember when the Vine era died in October 2016. R.I.P Vine, gone but never forgotten.
Moving on to a year later, in May-June 2017, everyone was playing with fidget spinners. That trend obviously died out fast.
For a brief time in early 2017, people were fascinated by Turkish chef Nusret Gökçe, who would slice steak and sprinkle salt on it.
A still image of "Salt Bae" tossing on the salt like its fairy dust became a meme representing any time we're being our most extra selves.
Then in 2018, everyone tuned in to watch a royal wedding.
Let's not forget when the internet went crazy over the yodeling kid at Walmart, and when ASMR became an ongoing trend.
Fast forward to 2019, "Old Town Road" and the one and only, "Baby Shark" became a hit.
Disney Plus was launched and The Avengers Franchise officially ended. Also, the Joker is still one of the greatest D.C. villains and Joaquin Phoenix made a set of stairs internet famous.
There are so many memorable moments from the 2010s that shaped it to be quite a memorable decade, these are just a few. I can't wait to see what the next decade has in store for us.
Leave a Comment
About the Contributor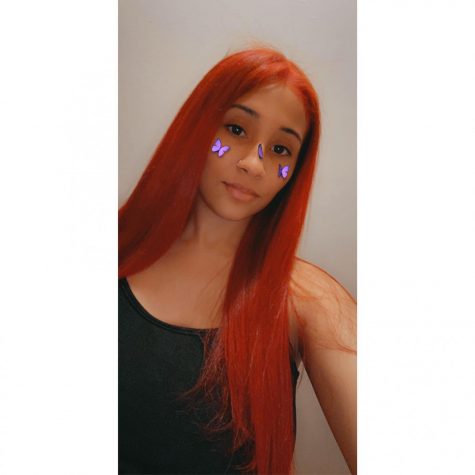 Amber Perez, Senior Writer
Amber Perez is half Puerto Rican and half Italian. She is currently residing at The Bronx, New York and enjoys listening to music and reading books about...