Rihanna Deserves Several Crowns
Rihanna has bombed her way through my heart. Not shocking right? I know. She is amazing.
Her personality, the things she does, and her vibes overall just makes me love her. I think of her as a big sister. I look up to her, even though I have never met her in real life.
Here is a quick biography on her. Rih whose real name is Robyn Rihanna Fenty was born in Barbados in February 20, 1988. She got signed at sixteen years after a producer(Evan Rogers) visiting her island felt she had what it took to be star. He took her from Barbados and moved her to live with him and his wife. Two years after in 2005 Def Jams signed her after with an audition with them and their president Jay-Z.
Ok I won't bore you anymore. Just wanted to give you a short background on her first steps on becoming an international pop star.
I wasn't always confident as I am now. I use to be shy and scary. I had a good personality but only my close friends and family got to experience it. Around strangers, I use to be quiet, uncomfortable, and awkward. It took me awhile to come out of  my cocoon. Rih was one of those people that helped me gain my confidence. I use to watch a lot of her interviews, wishing I could be as confident as her. I can definitely say, I am not the shy girl that is afraid to show her personality like before. Rihanna has a way of connecting with people. Her personality is fun, sassy, and just fascinating. She is not afraid to speak her mind,which is something I love.  I connect with her even more than ever now.  I feel she is growing into herself like me and I can relate to her, even though I am not famous. As the years go by,  she gets more confident and bold, just like me.
She has inspired me in different ways and for that I am going to give her various crowns: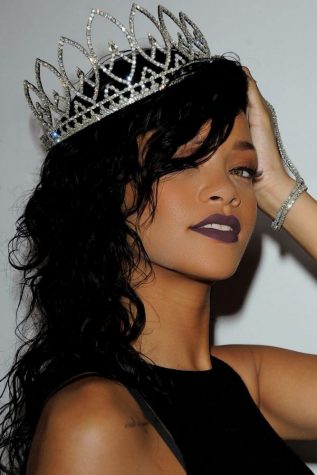 The Music Crown
Her music has helped me through some tough times in my life. I know she is not the best singer in the world but I still love her songs. I am one of those people that replay her songs over and over again. Her songs have a uniqueness to them especially now. She is way more experience now and she looks for certain types of people to help her write and make her songs. She co-writes her songs with other people.  She picks which ones she like and say exactly what she is looking for. Her music makes me sad and happy, depending on the songs she is singing. Her songs makes me want to dance like Work, Rude Boy, and Pon de Replay. What I like about her, is that she makes songs for different moods. I change moods alot and I listen to her different songs when I am feeling a certain way. Whenever she makes a music video for her songs, she always tries to be different. You never know what to expect with her, which something I like. She has won and been nominated for various music and video awards over the years. It's no doubt her music connect with alot of people, that's why everyone patiently waits for her new music to come out. That's why I would give her a music crown.
The Fashion Crown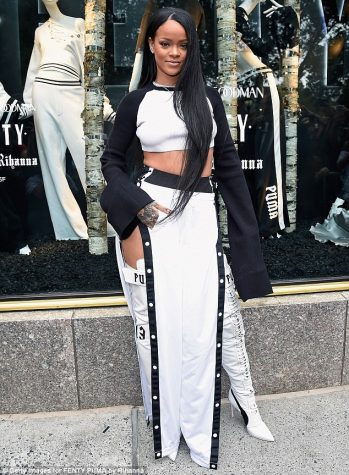 Yes I said it. She deserves a crown for her great fashion sense. The Council of Fashion Designers of America (CFDA) thought so too because they gave her an award for fashion icon.  She is a visionary. She always gets the right team to help her with whatever she is interested in doing. She is likes to take risks and have fun with her outfits. She teamed up with puma and has a collection called Puma x Fenty.  She became the first black woman spokesperson for Dior. She worked with various big name designers. She makes anything she wears look good even if it is a big t-shirt. She definitely deserves the fashion crown, she is a fashion muse.
The Humanitarian Crown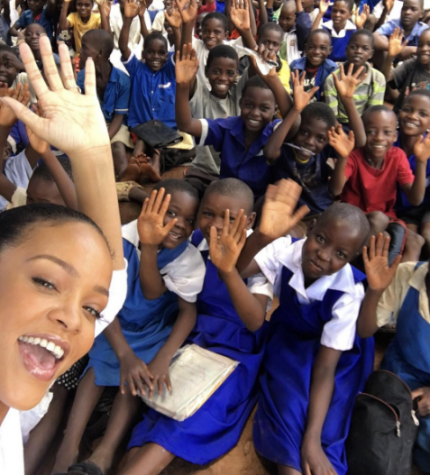 Rihanna is passionate about helping people around the world. She isn't talk, Rihanna is about action. She and her team made a center for oncology and nuclear medicine to diagnose and breast cancer at a hospital in Barbados. She founded a nonprofit the Clara Lionel Foundation Global Scholarship. This foundation was created to give children and college students the help they need, in various countries. Also, giving access to children in places where it is hard for them to get to earn an education. She doesn't just give money, she also travels and help out in the process of whatever she does. She has helped teach and motivate many individuals. She has gave many people hope.  She also was named the Humanitarian of the year. She always say her grandmother use to always say "If you have a dollar to give, there's plenty to share." She challenges people to "help one person, one organization, one situation that touches your heart." It's no doubt that she deserves this Humanitarian Crown.
The Best Friend Crown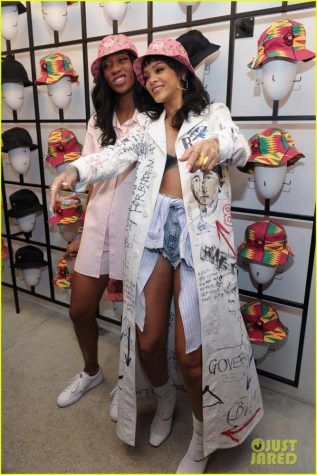 Rihanna does not forget the people that grew up playing games and running all over the places with. Rihanna and her bestfriend has been  friends from a little girl.  She is the definition of a loyal day one friend. She brings her mostly everywhere with her . Her friendship with Melissa Forde is stronger than a 160-year-old tree, just like my best friend and I. She don't try to hide her, it's like her handbag she brings everywhere. Mel is also a photographer and takes many pictures of Rihanna. They have similar interest when it comes to fashion, music, and smoking. Rihanna also has other best friends and she treat them all good. She brings them places too. As you can see, she likes to keep her loved ones around her at all times. She includes them in her projects and some of her decision making processes.  I admire that about her that about her. She deserves that Best Friend crown for never giving up on her best friends no matter how famous she is.
Rihanna is an icon in various things. As you can see, she doesn't like to stick to doing one thing. She likes to work on various projects. She is very creative. My admiration for her gets stronger by the days. I want to thank her for helping me to get confident and giving me hope, when I felt down.  She is one of my role models, my sister. I know she will continue to be the beautiful person she is on the inside and the outside. Her personality makes her even more beautiful on the outside. She works hard and is very dedicated to anything she puts her mind to. Rihanna you truly deserve everything good that is happening in your life.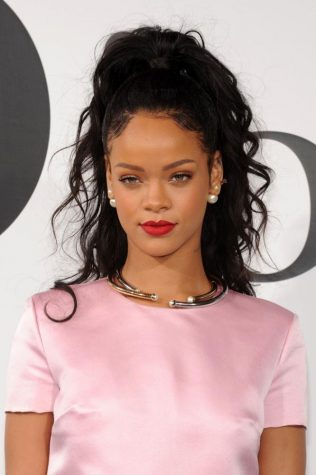 Leave a Comment
About the Contributor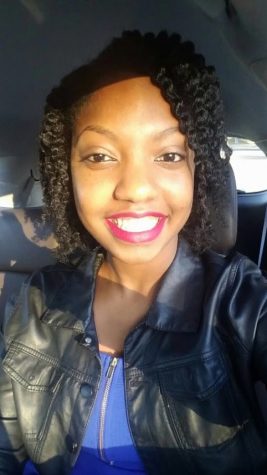 Tanisha Esprit, Impact Staff
Tanisha Esprit, also known as Tan Tan or T, is majoring in journalism at Mercy College. She is from the breathtaking island of St.Thomas, USVI. She enjoys...